ART AND OTHER TACTICS: CONTEMPORARY CRAFT BY ARTIST VETERANS
This exhibition, inspired by the SERVICE episode of Craft in America, is the first major exhibition to explore the powerful role that craft has played as a channel for creativity, expression and transformation in the lives of artist veterans since World War II. Art and Other Tactics: Contemporary Craft by Artist Veterans conveys the contributions of artist veterans and the pathways that craft has taken through their visionary work. The exhibition examines the way that military service has impacted the outlook of artists over seven decades and led numerous veterans to pursue creative channels. Bridging between earlier craft philosophy to current day practices, at its core, Art and Other Tactics explores how craft is a constructive antidote to the war experience. Photos by Madison Metro and courtesy of the Craft and Folk Art Museum.
.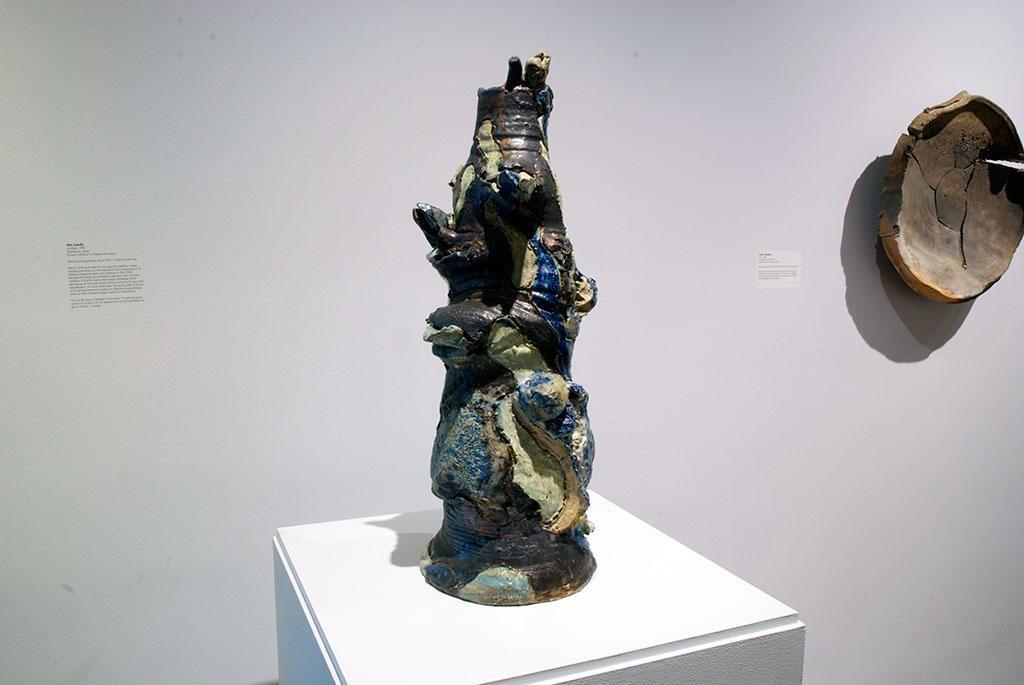 Jim Leedy, Untitled Stack, c. 1992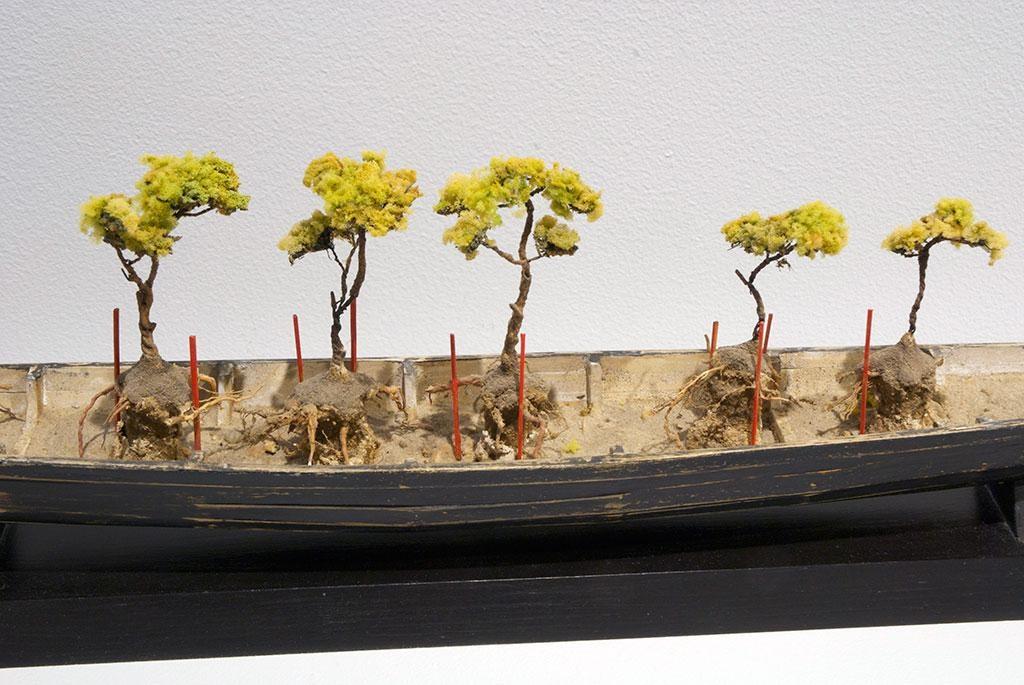 Robin Shores, Queen Mary Crossing the Desert, 2010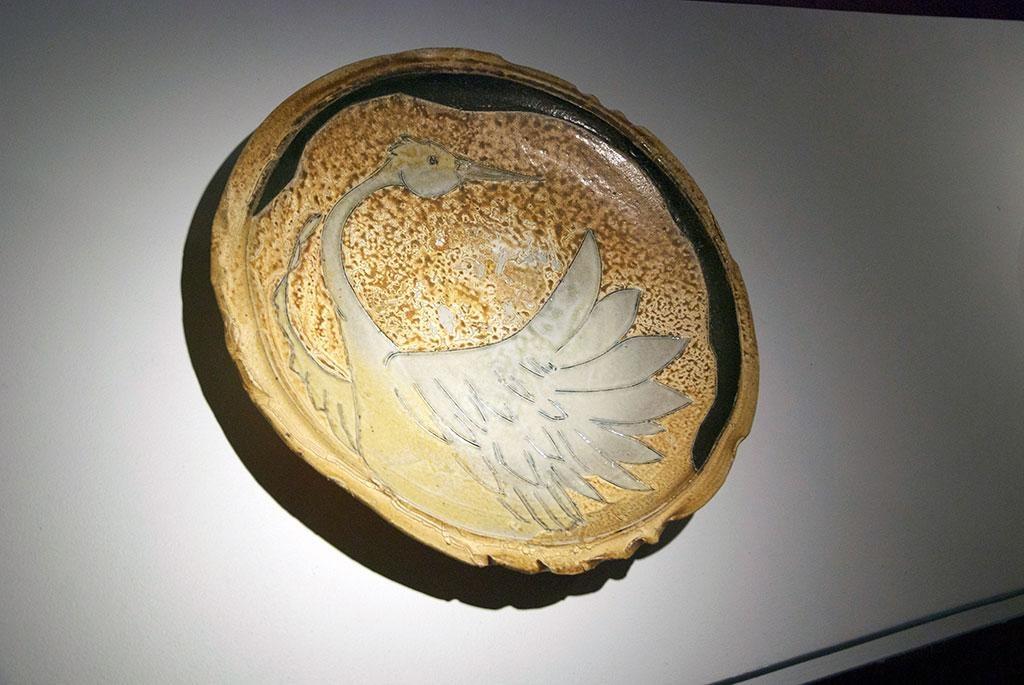 Matt Krousey, Crane Platter, 2014
Thomas Orr, Marker with Stripes, 2012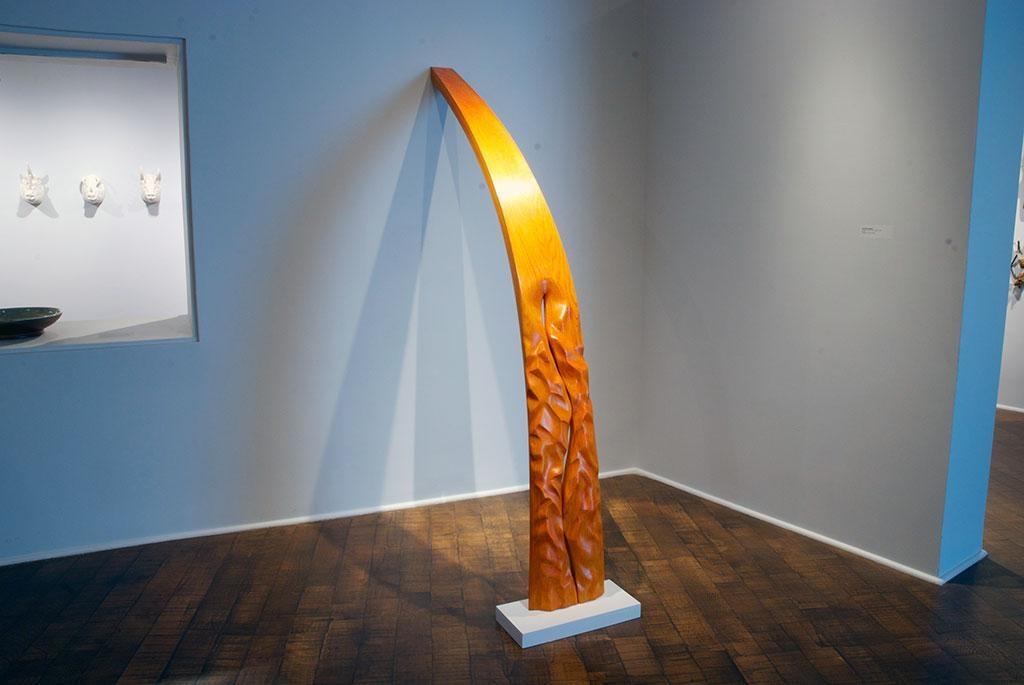 Jeremiah Holland, Trajectory of the Human Condition, 2012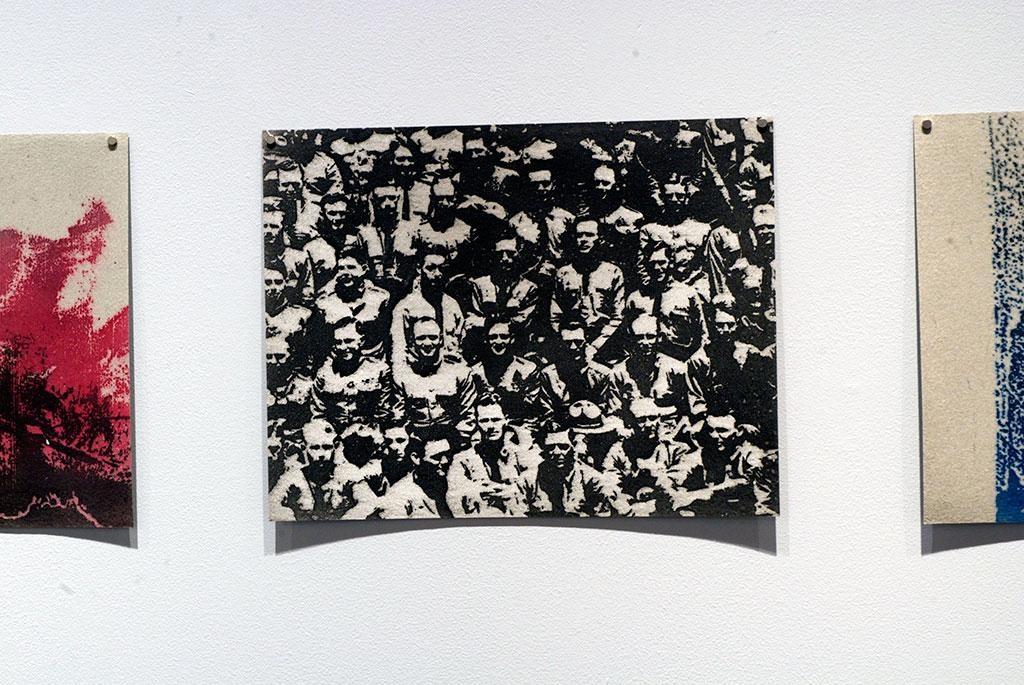 Combat Paper/Project (Drew Cameron), Beyond Zero: 1914-1918, 2014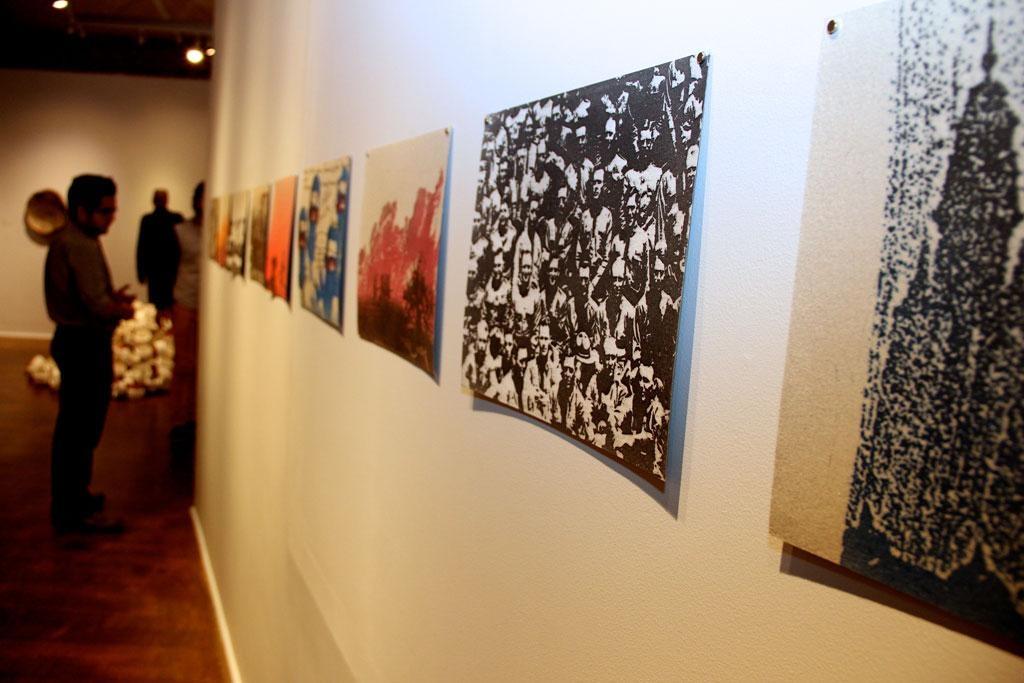 Combat Paper/Project (Drew Cameron), 2010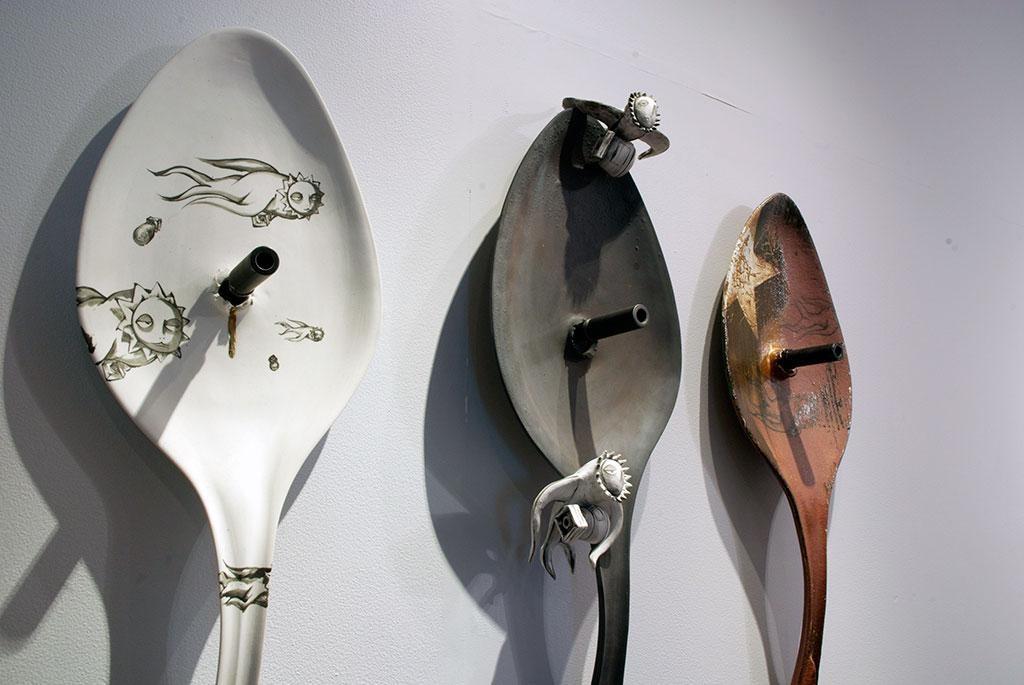 (left) Daniel Donovan, Good Plan, 2014. (center) Invasive Detachment, 2013. (right) Deaft Mute, 2013.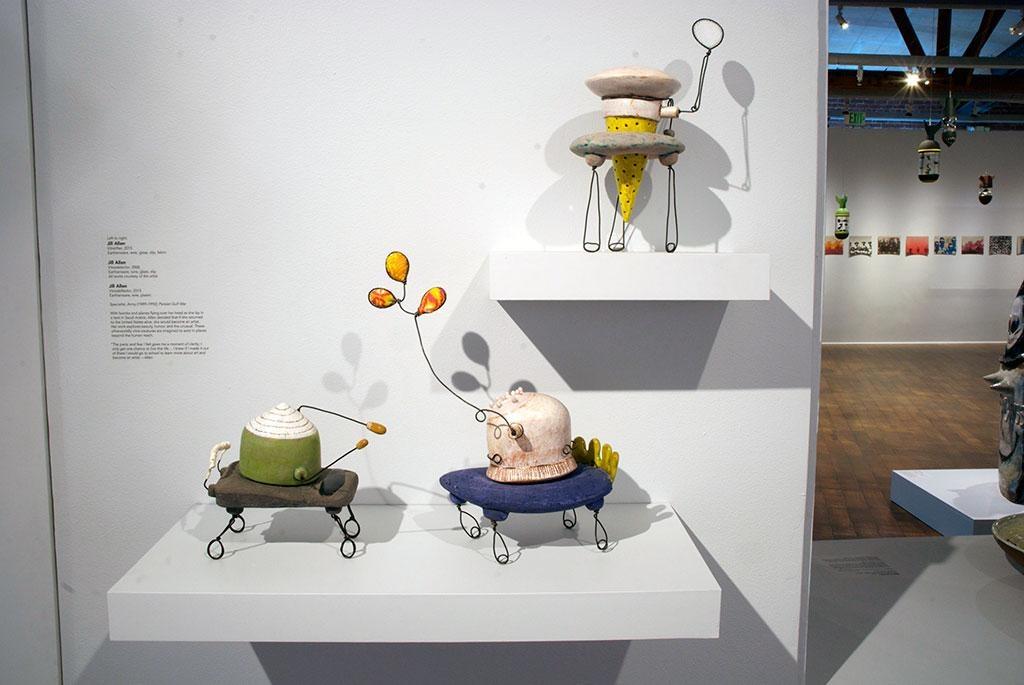 (left) Jill Allen, Vitradetector, 2008. (center) Vitralifter, 2015. (right) Vitradeflector, 2010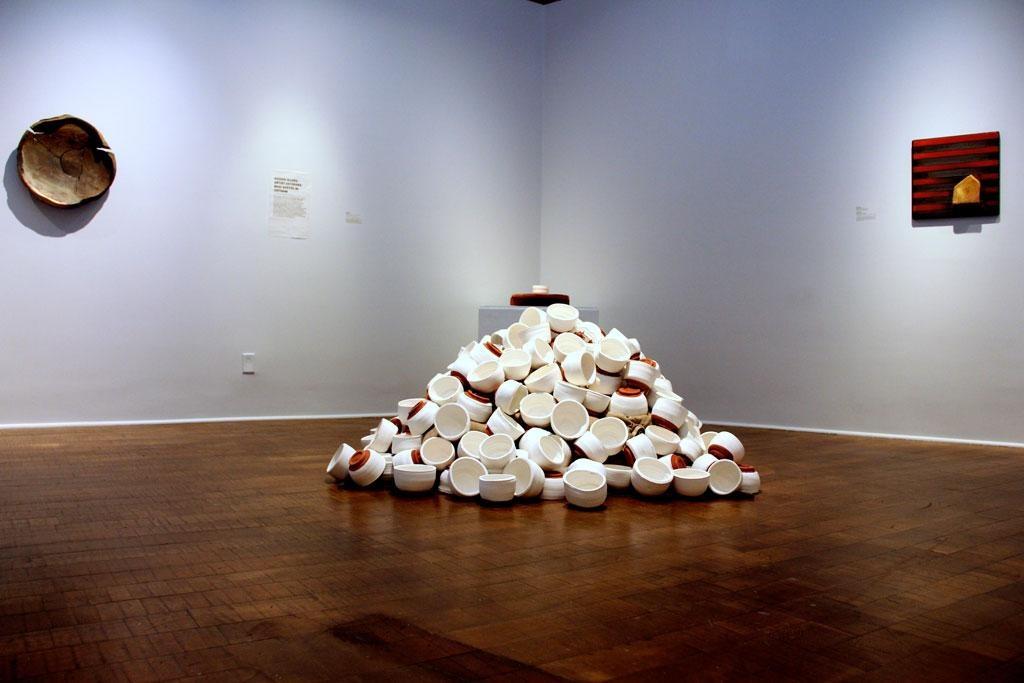 Thomas Orr, Duc Pho, 2013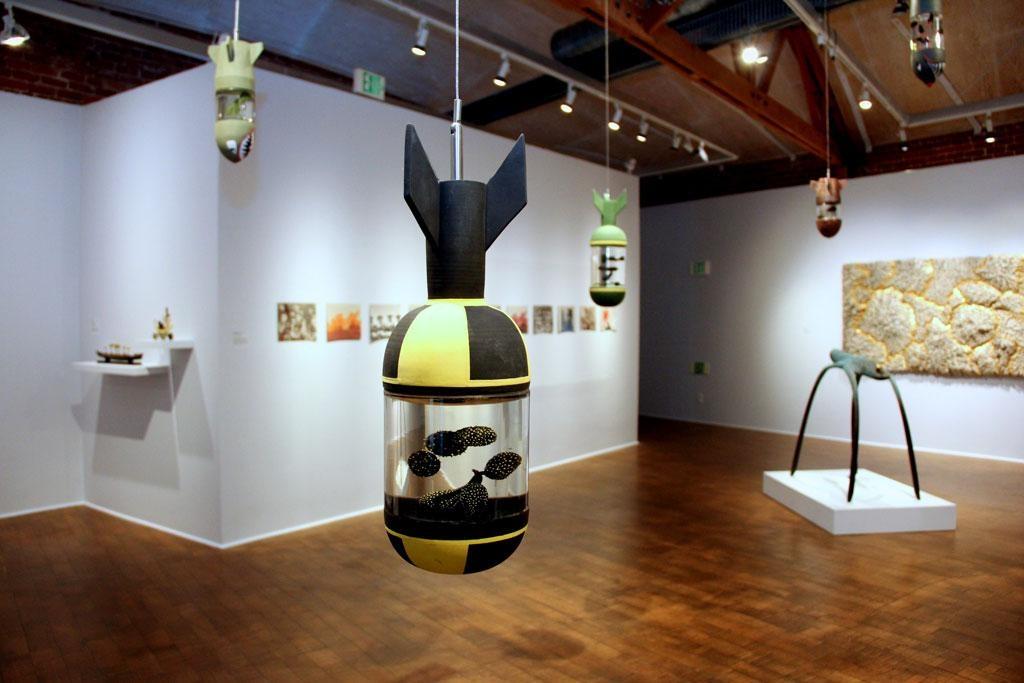 Thomas Dang's Bombs Away installed at the Craft and Folk Art Museum as part of Art and Other Tactics.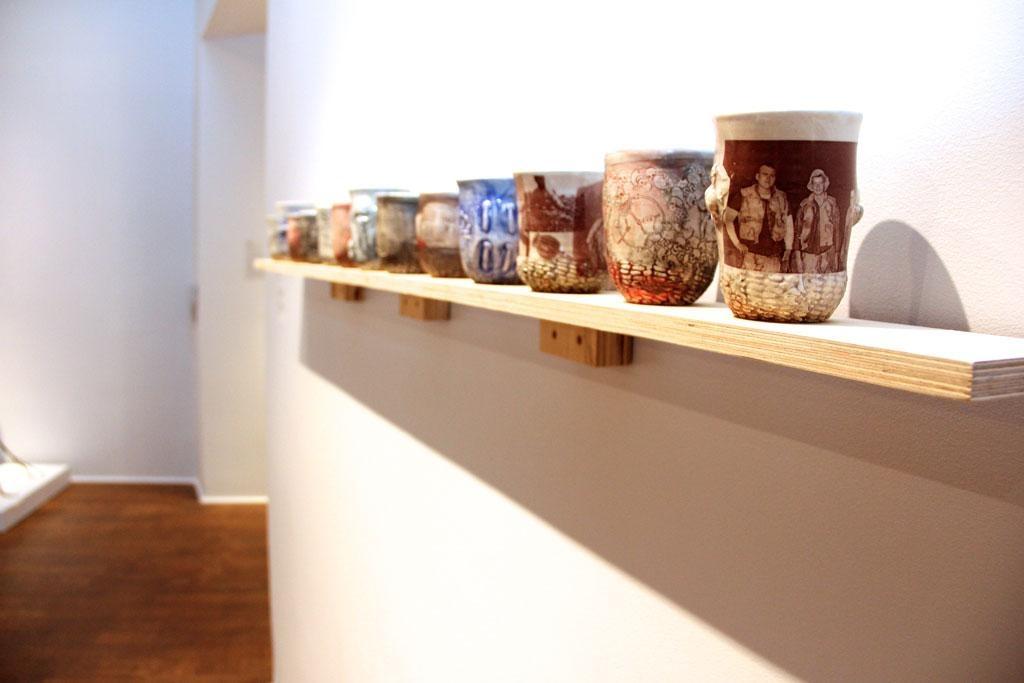 Ehren Tool, Twelve of Thousands, 2012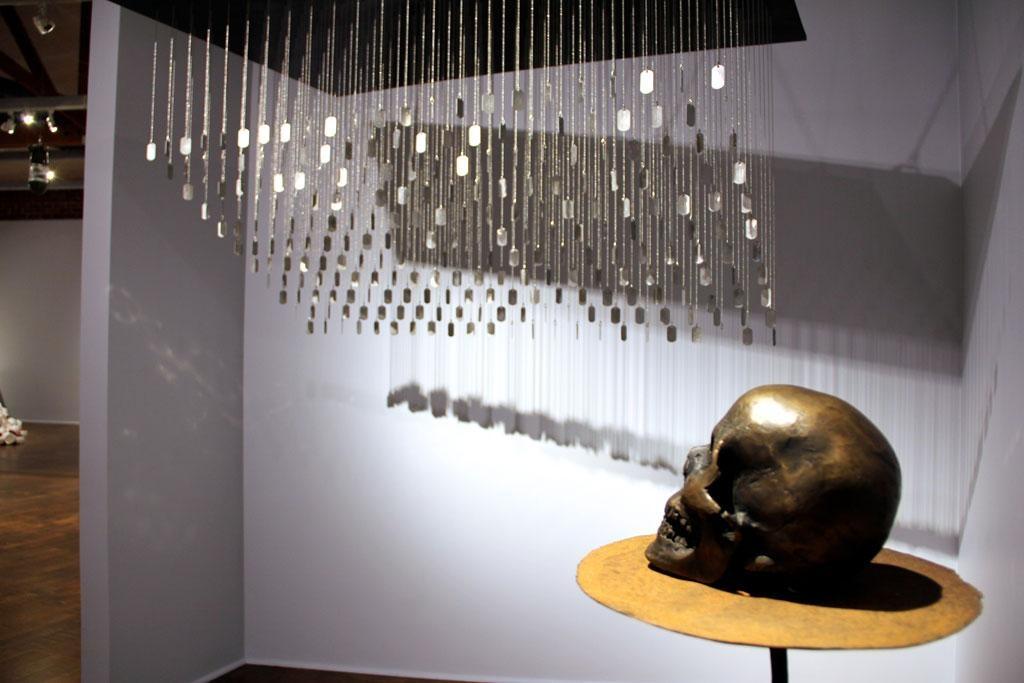 (top l) Teri McCan, Faith in Myself, Faith in My Leadership, Faith in the Oath I Swore for My Country, 2011. (bottom r) Tom Pullin, The Truth, 2013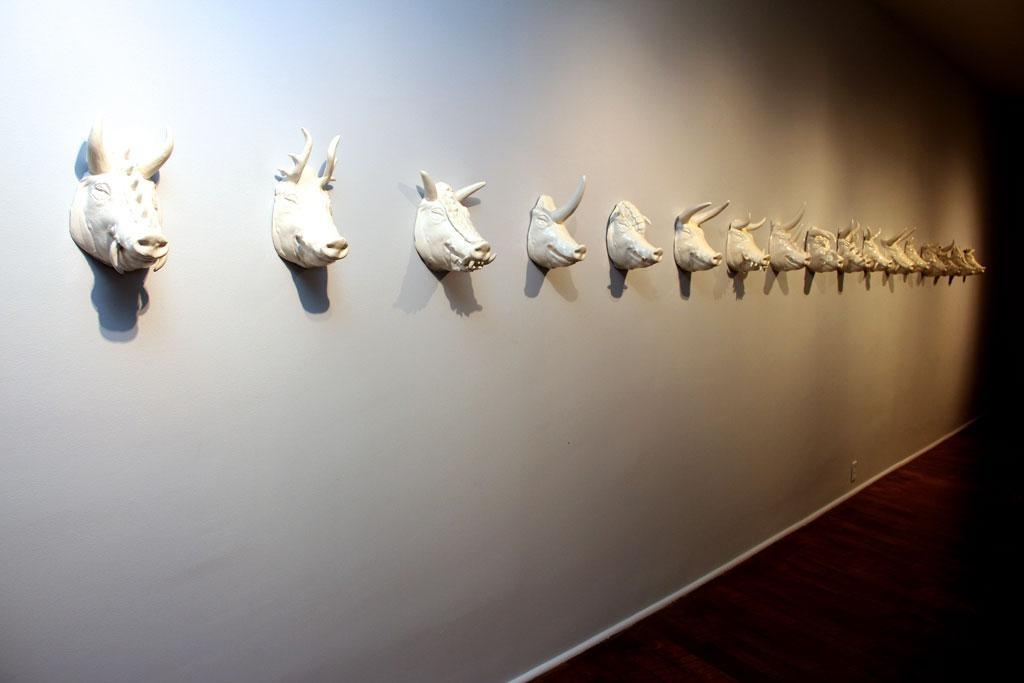 Giuseppe Pellicano, War Pigs, 2012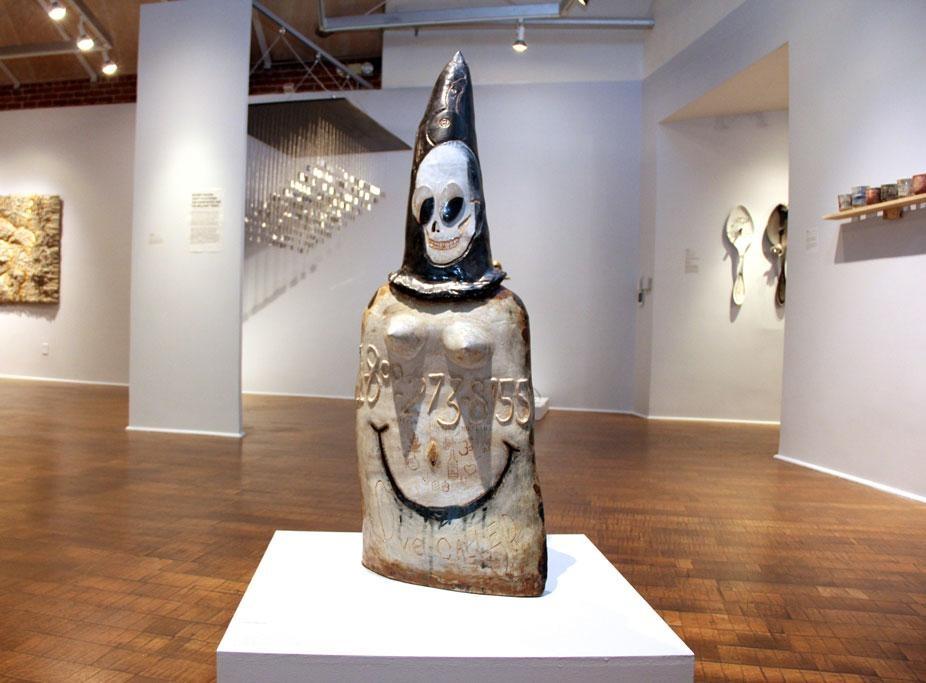 Jesse Albrecht, Suicide Hotline - Cheaper than Healthcare, 2013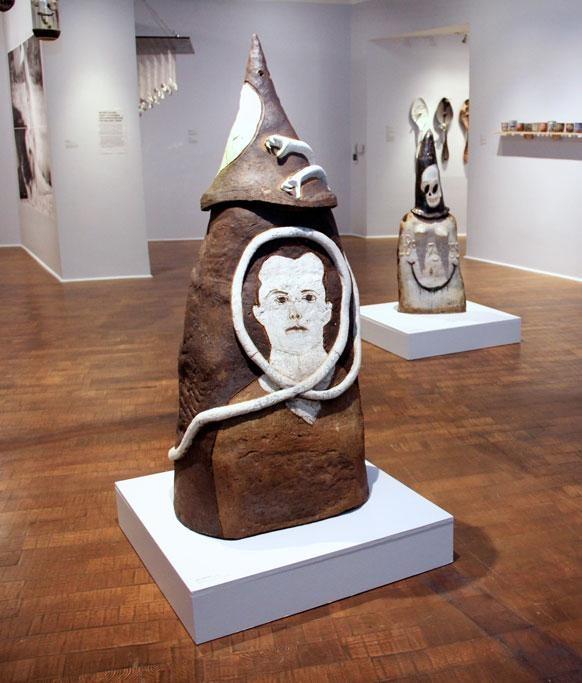 Jesse Albrecht, Abu G & Me & Jail, 2006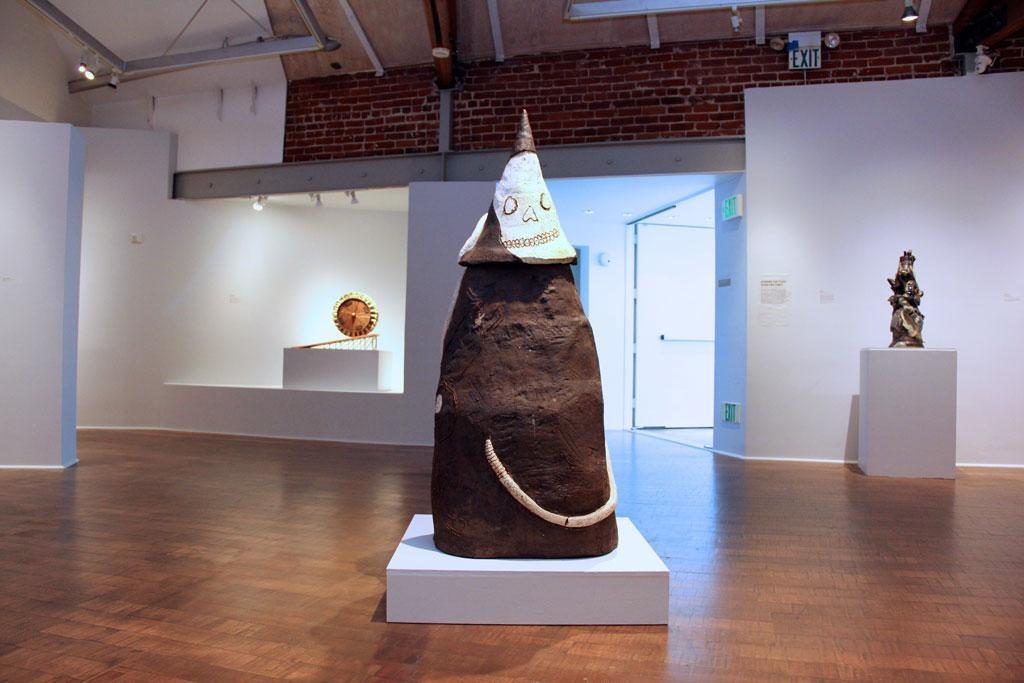 Jesse Albrecht, Abu G & Me & Jail (back), 2006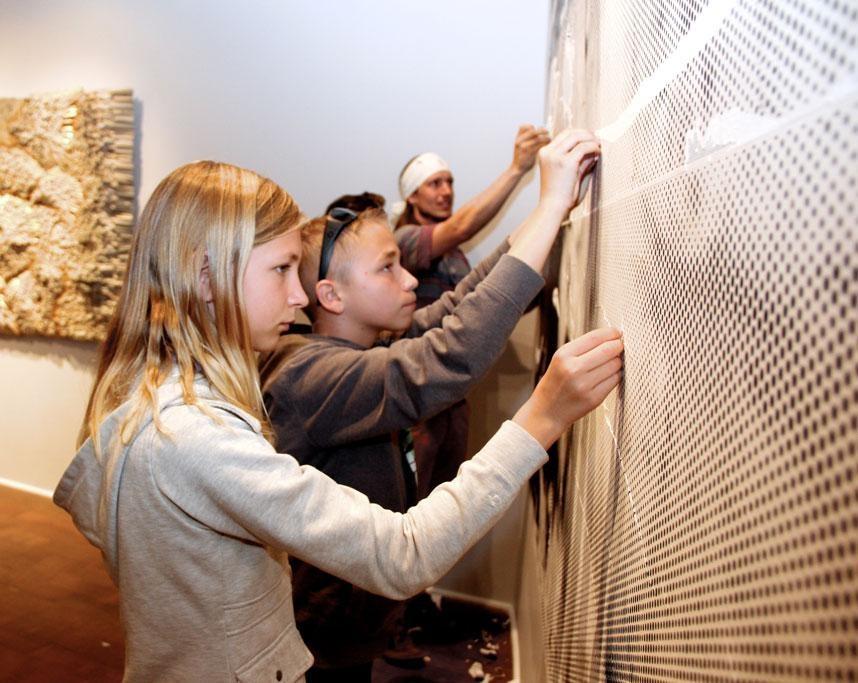 Ash Kyrie, Untitled Wall Images, 2011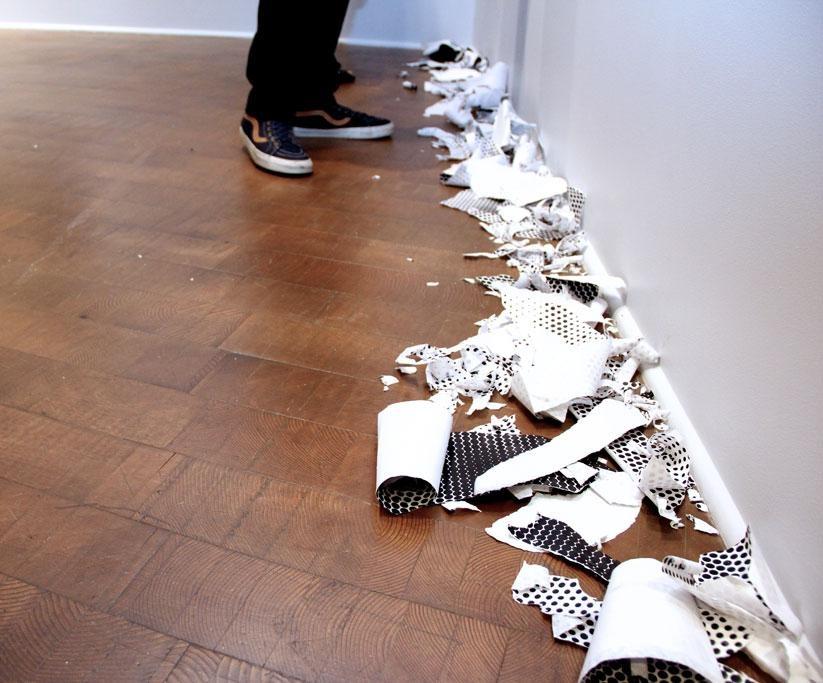 Ash Kyrie, Untitled Wall Images, 2011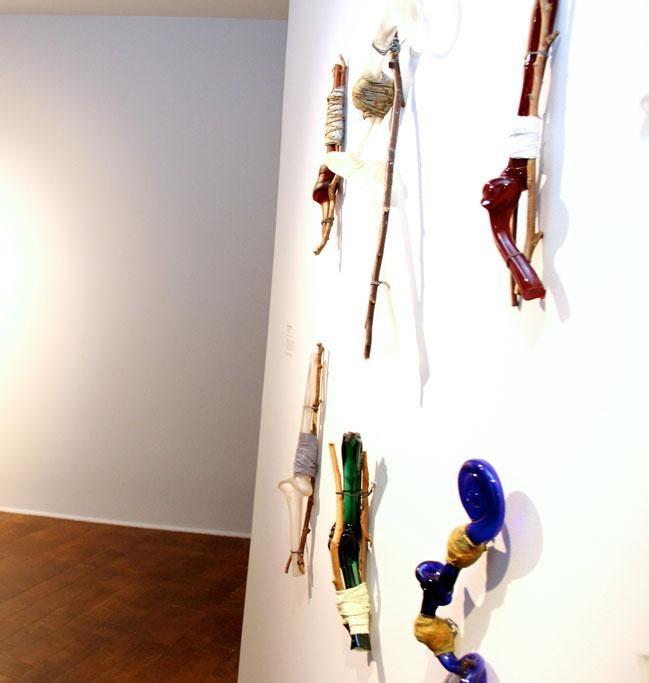 Michael Aschenbrenner, Damaged Bones Series, 1989
Jessica Putnam-Phillips, Reflections, 2014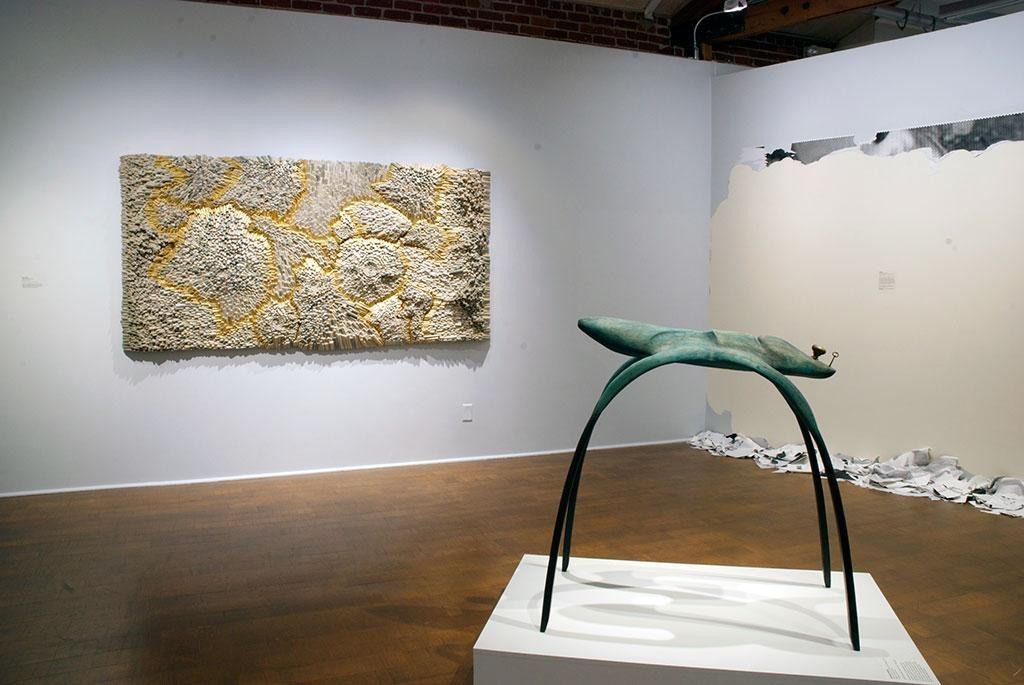 (l) Jenn Hassin, A Battle Lost: 8030, 2015. (front) Jeremiah Holland, Variant Memory of a Non-Specific Tragedy, 2015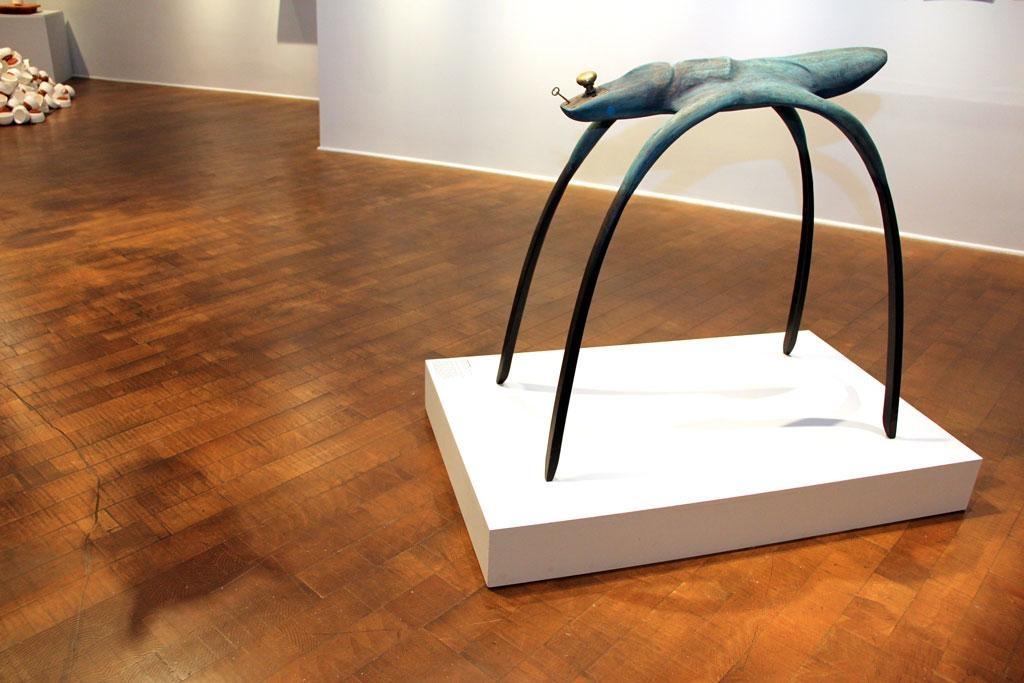 Jeremiah Holland, Variant Memory of a Non-Specific Tragedy, 2015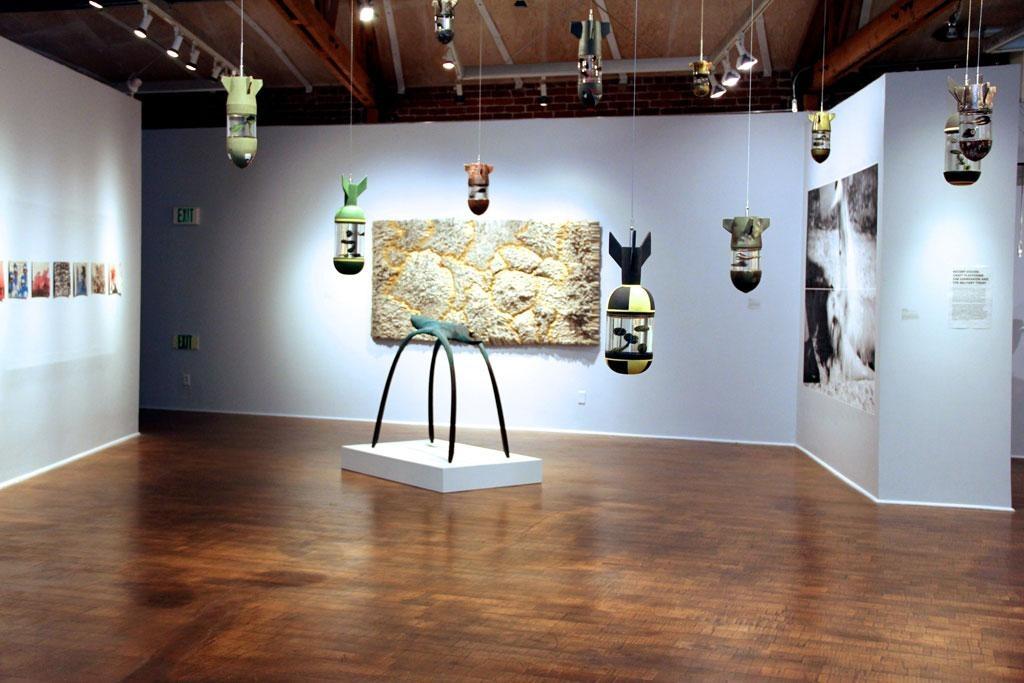 (Foreground and ceiling) Thomas Dang, Bombs Away, 2011. (Background) Jenn Hassin, A Battle Lost, 2015 Jeremiah Holland, Variant Memory of a Non-Specific Tragedy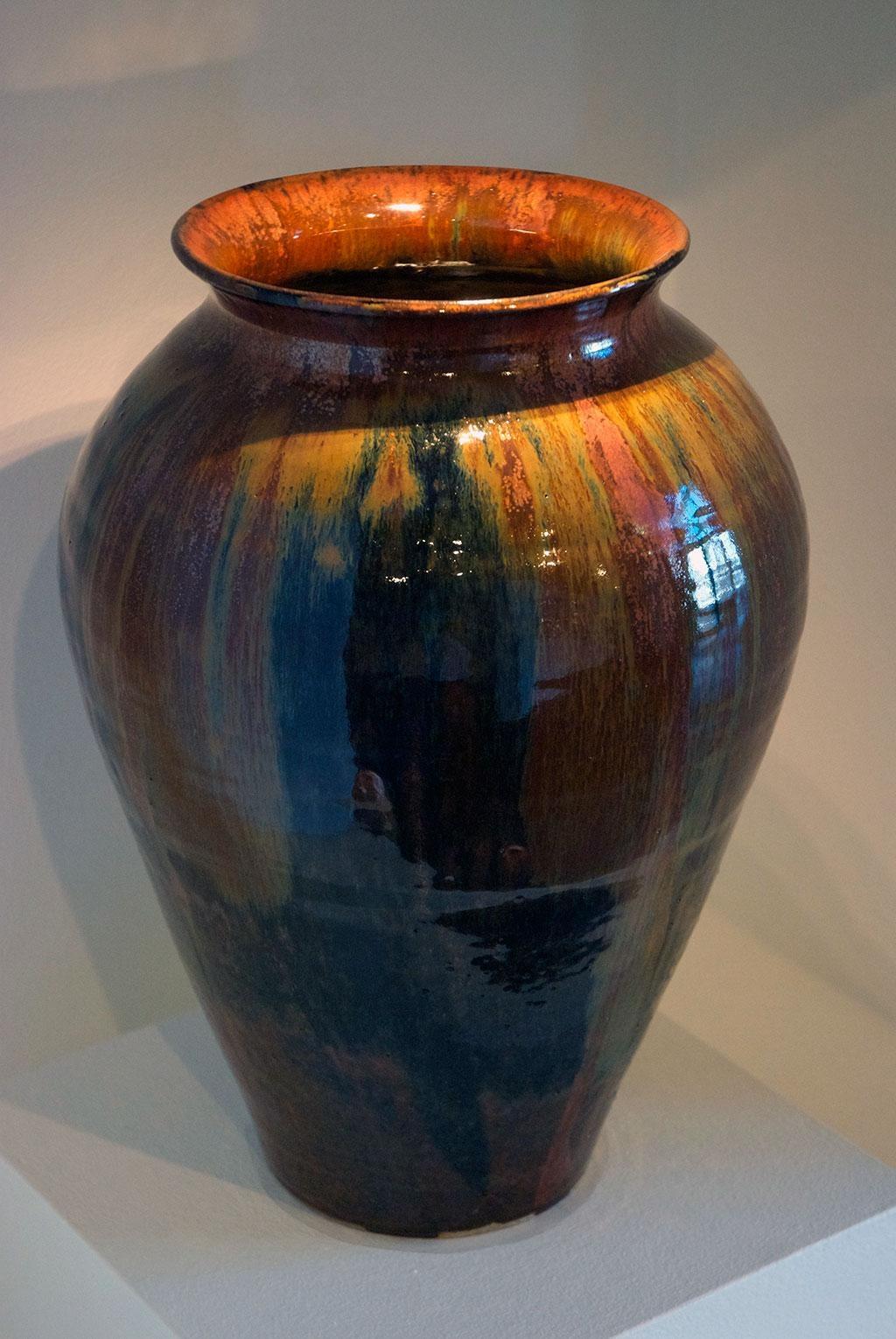 Judas Recendez, Large Vase, 2014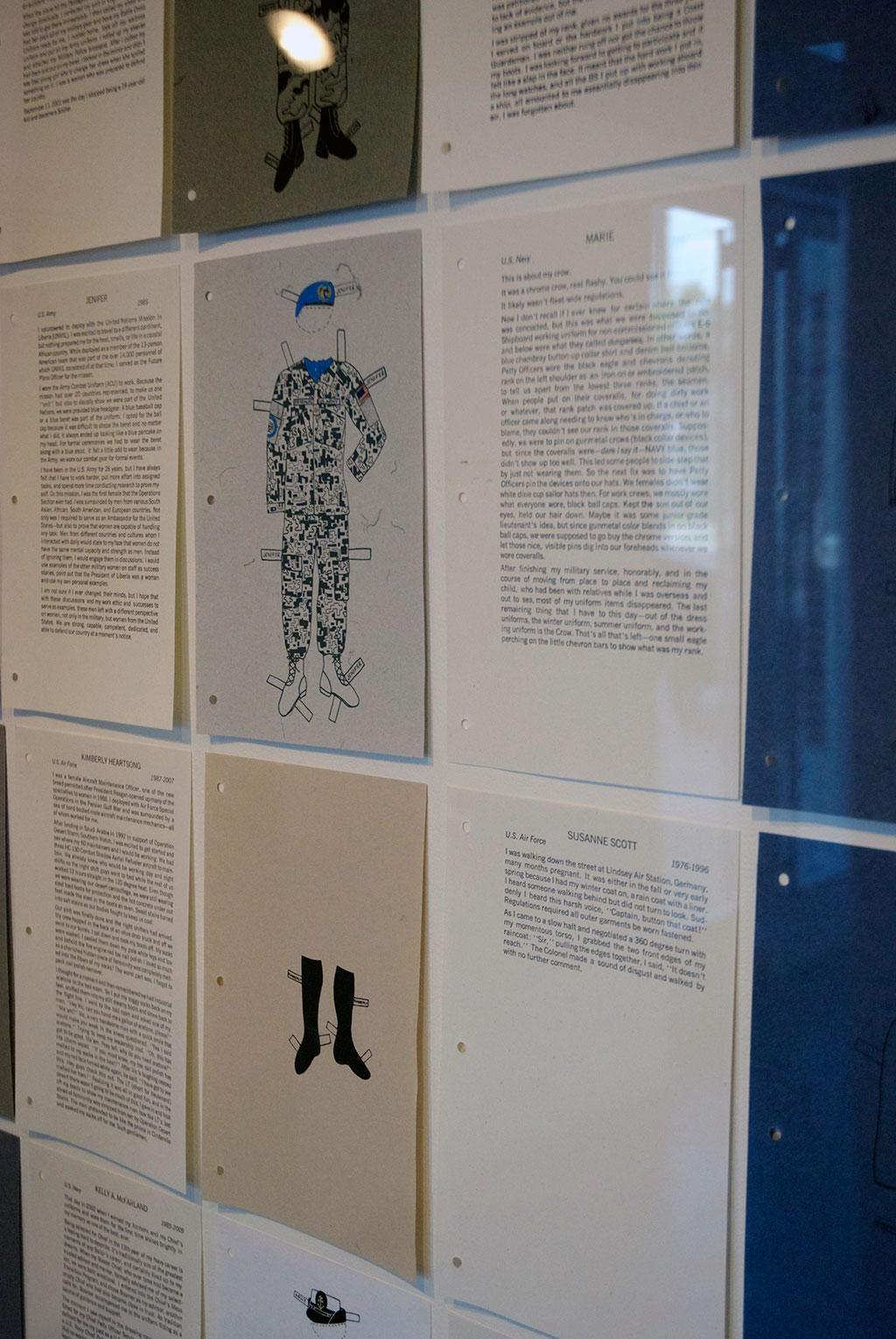 Pam DeLuco, Paper Dolls - Stories from Women Who Served, 2013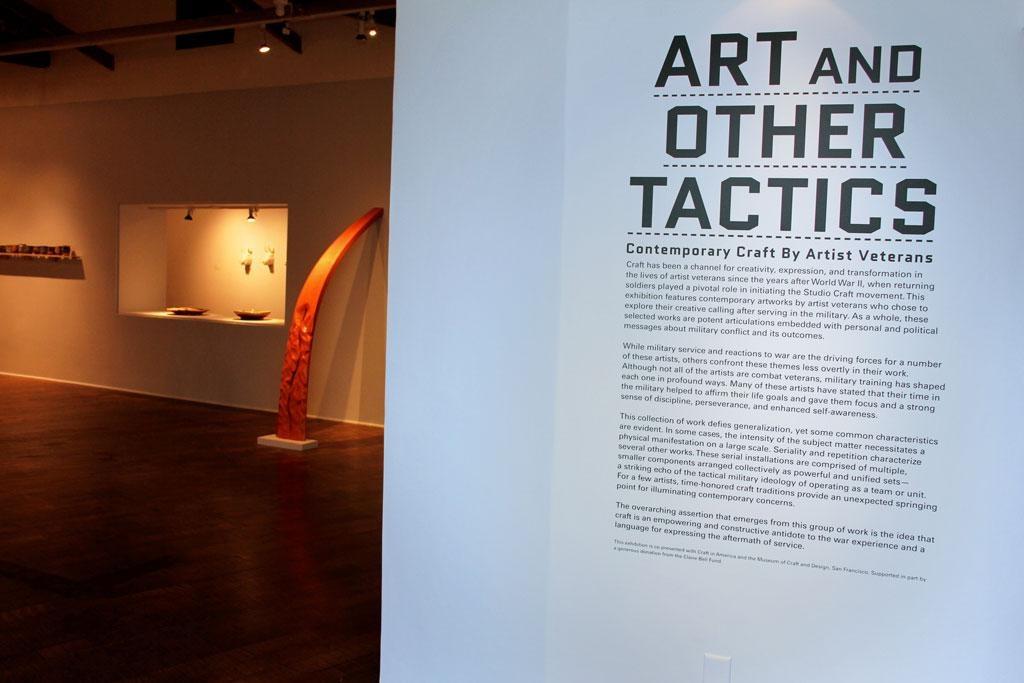 Art and Other Tactics, Craft and Folk Art Museum