MANO-MADE: NEW EXPRESSION IN CRAFT BY LATINO ARTISTS, CONSUELO JIMENEZ UNDERWOOD
The third and final exhibition is a site-specific wall installation by acclaimed fiber artist Consuelo Jimenez Underwood, who was featured in Craft in America's THREADS episode in 2012. Recently known for her series of large-scale depictions of geographic borderlines, Jimenez Underwood instills new meaning into the cartological representation of various border states and American cities. Incorporating various fiber materials, found objects, wire and nails, she creates powerful works of dynamic beauty that spark discussion about the boundaries that define place and identity. Jimenez Underwood's art consistently reflects her personal tri-cultural perspective and fundamental belief in the interconnectedness of societies.
.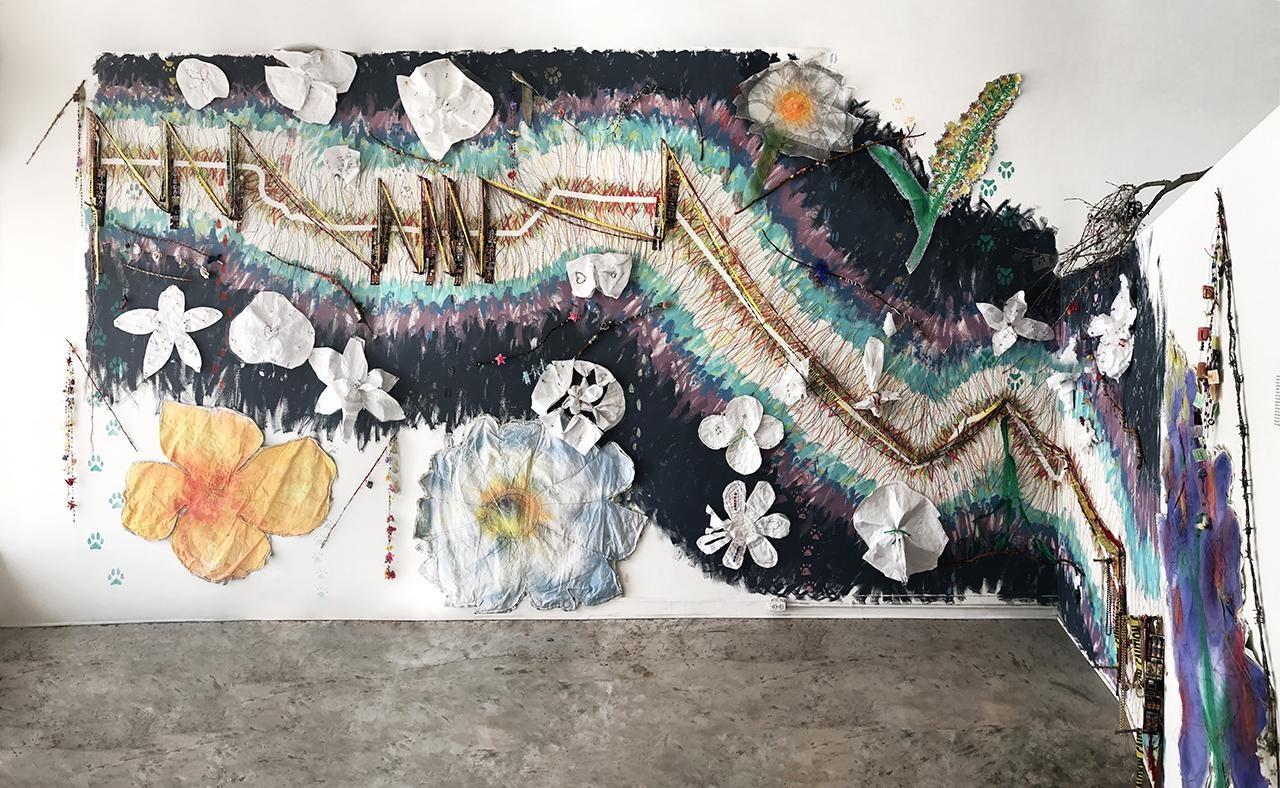 Jimenez Underwood's "Borderline" installation at the Craft in America Center. Undocumented Border Tracks, 2017.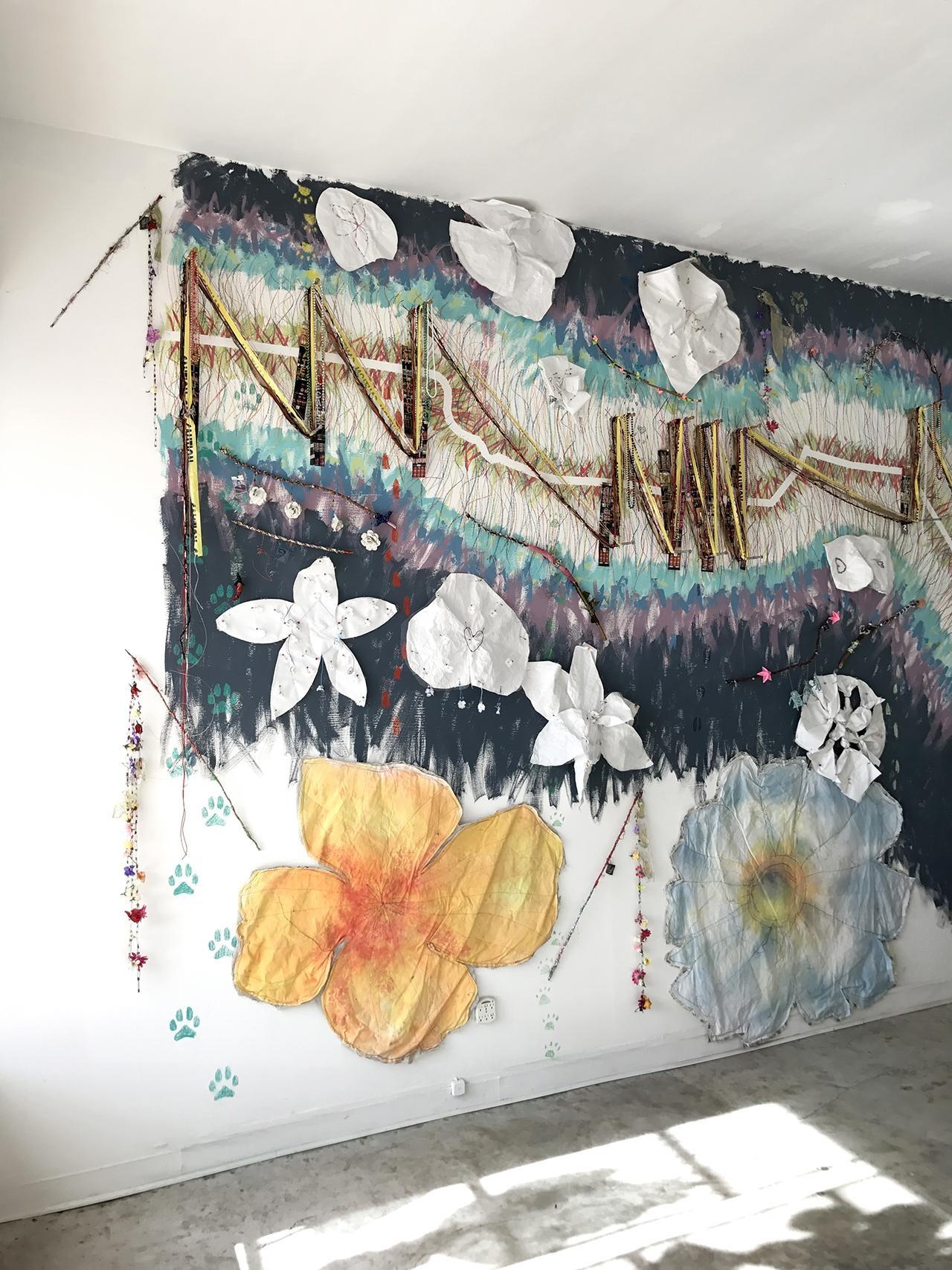 Paint, pastel, nails, leather barbed wire, caution tape, thread, found beaded necklaces, painted fabric, wood branches, safety pins, wire, beads, and mixed media materials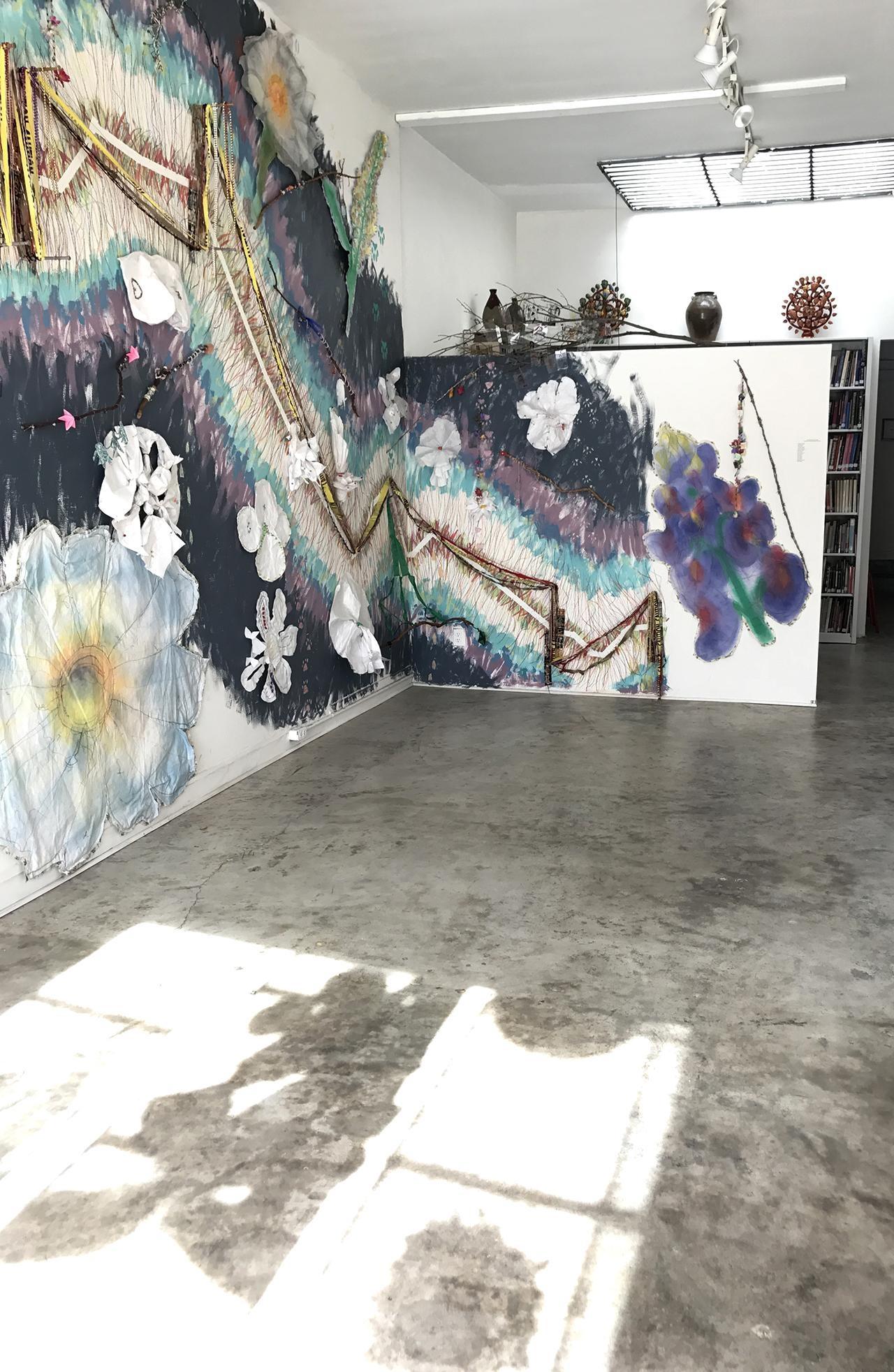 .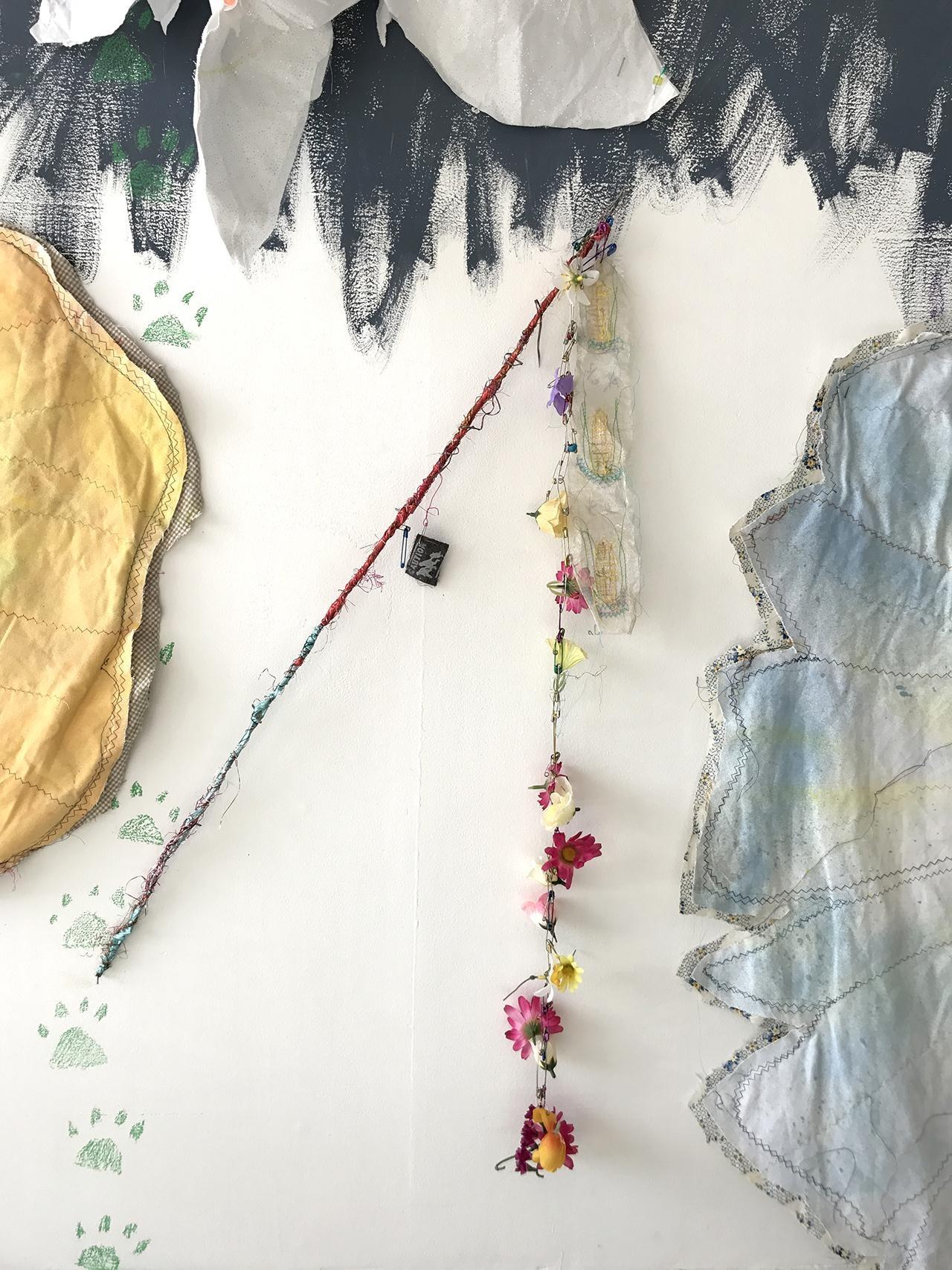 .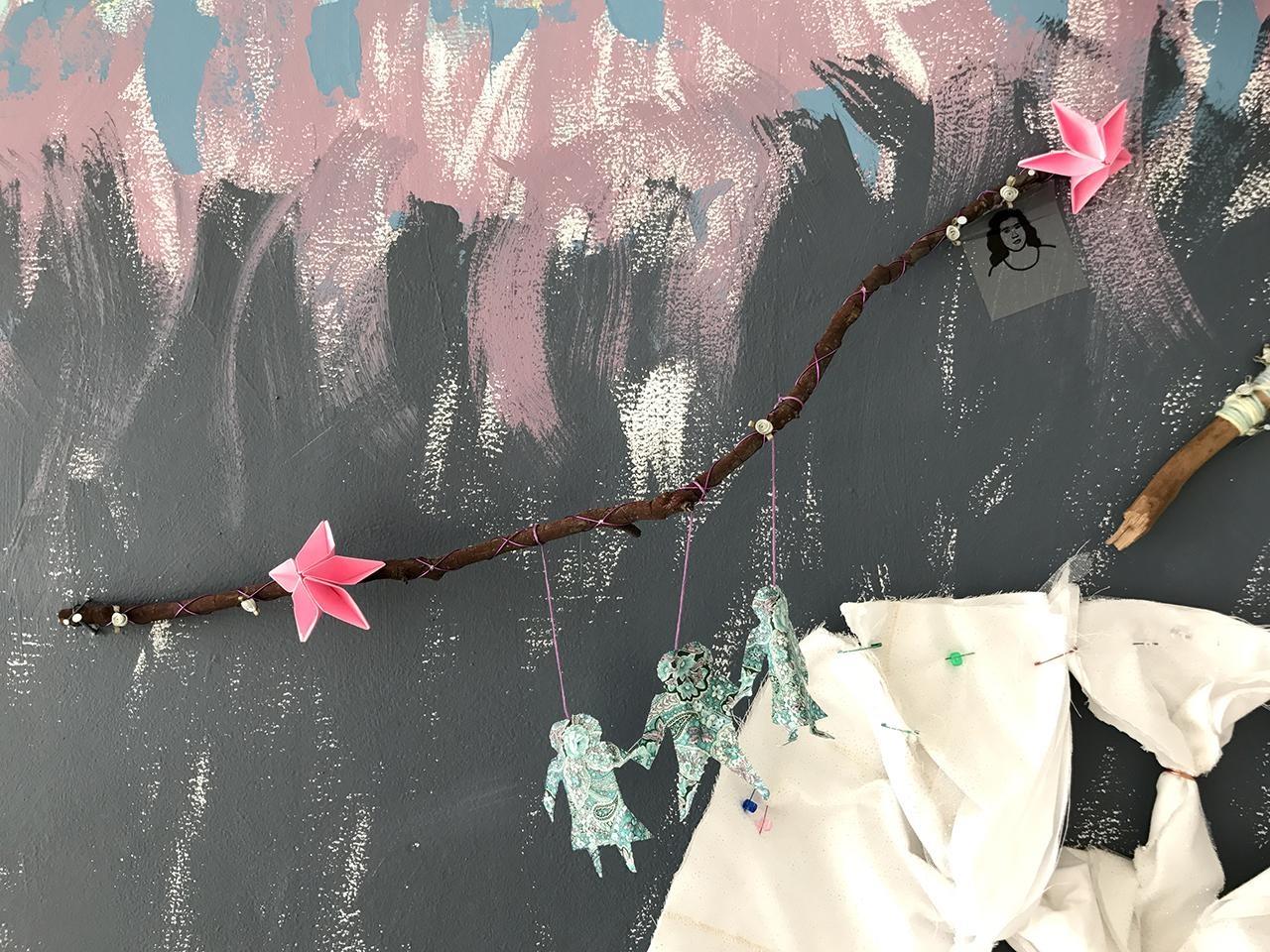 .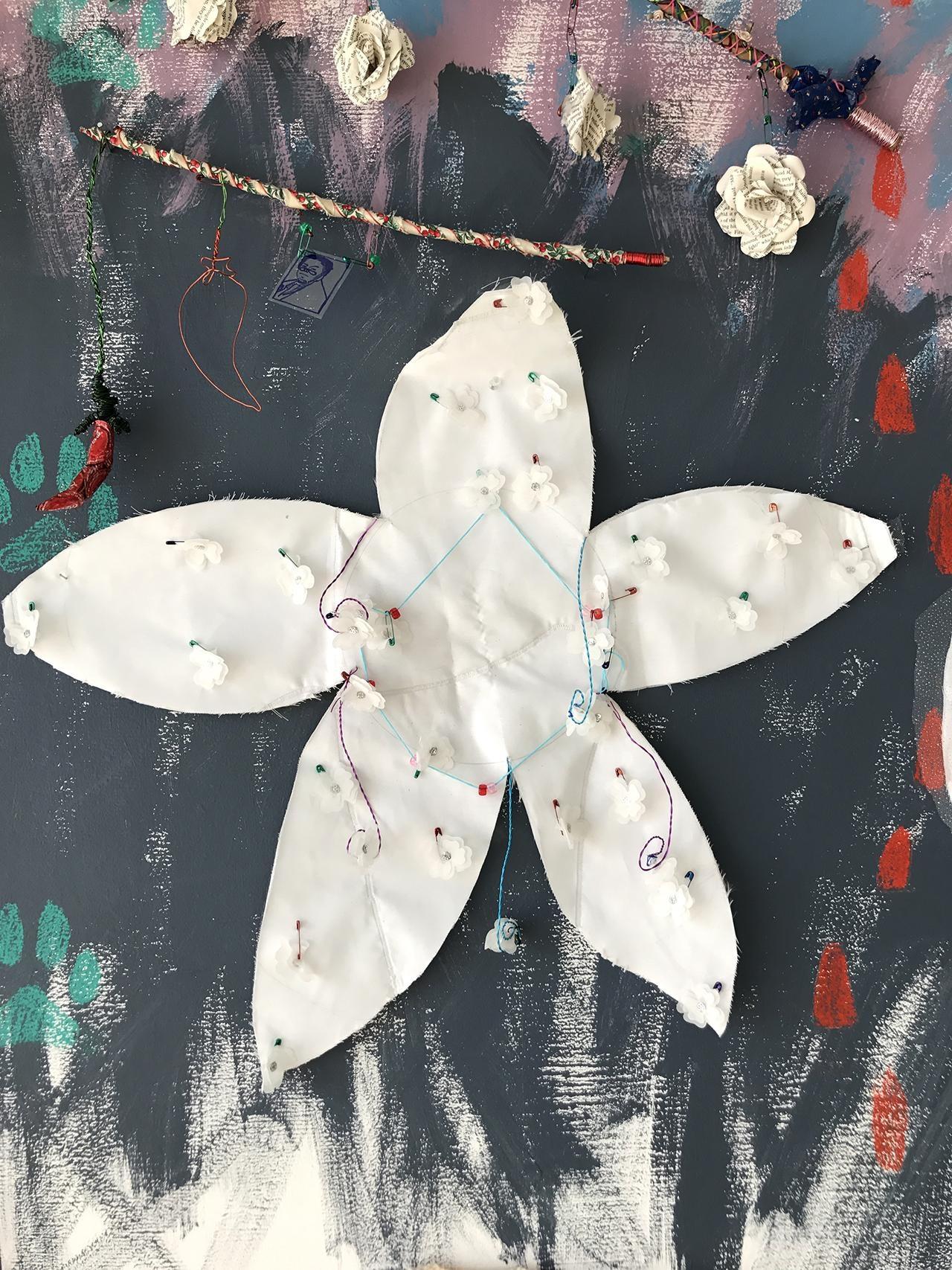 .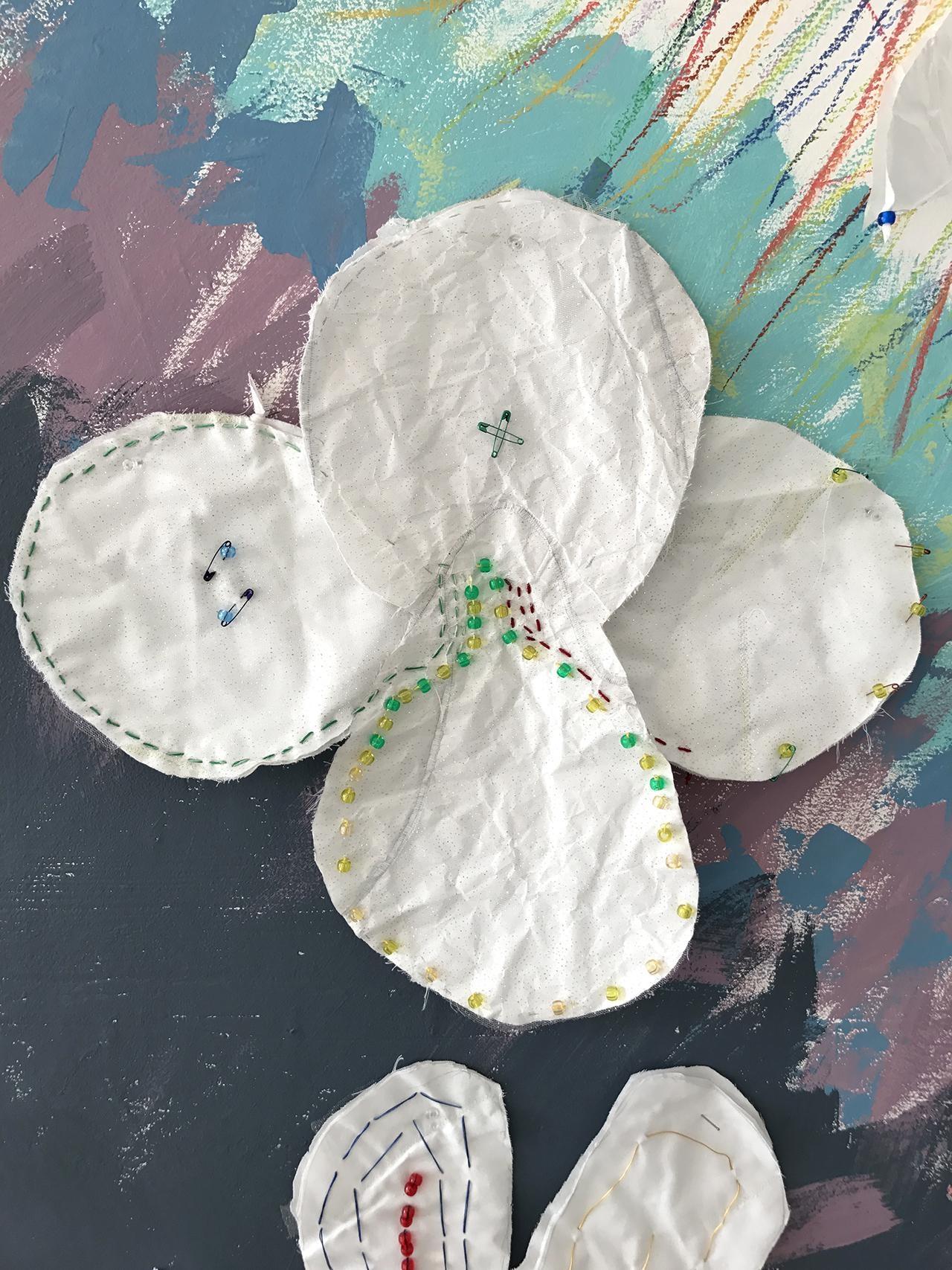 .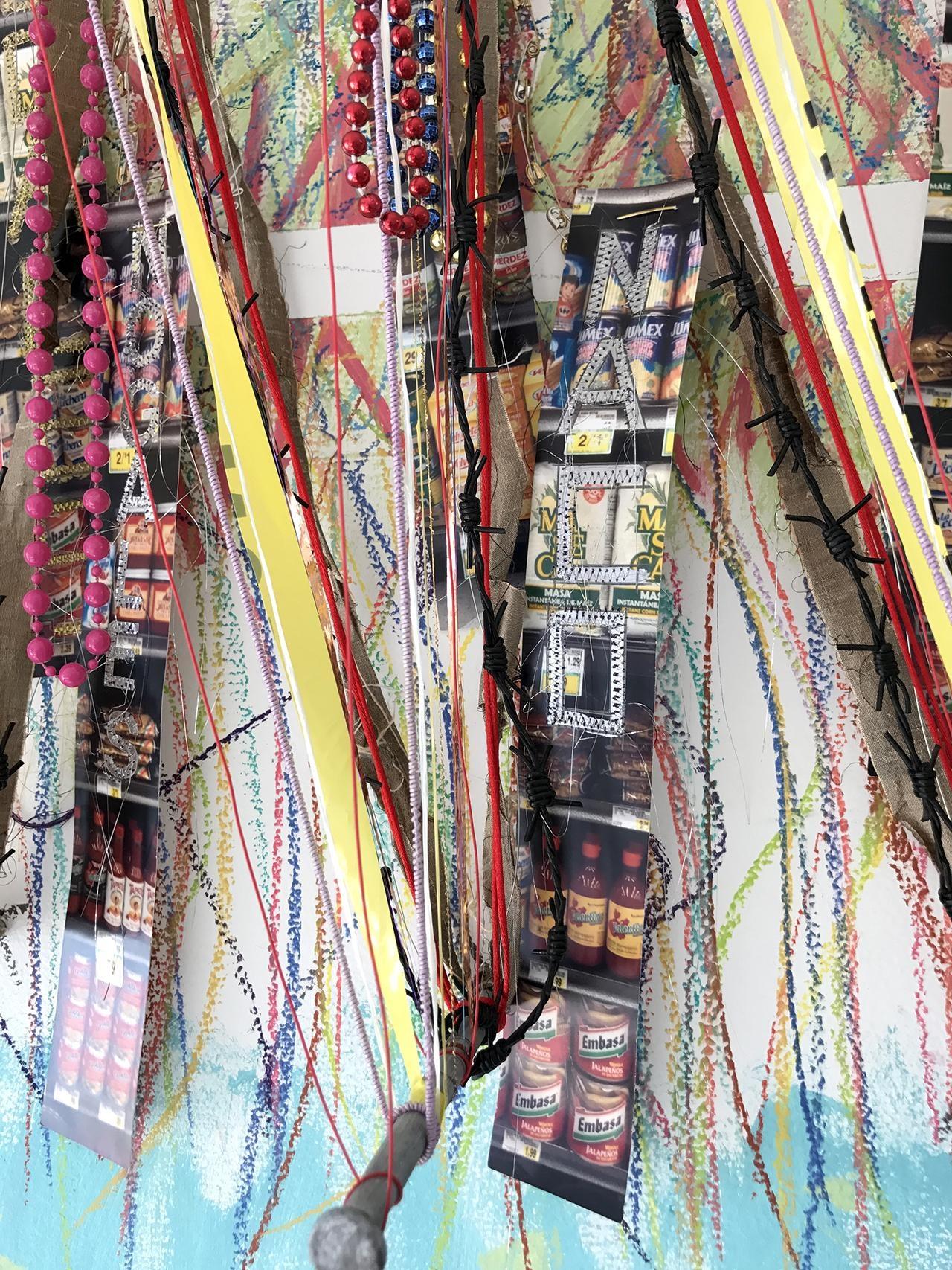 .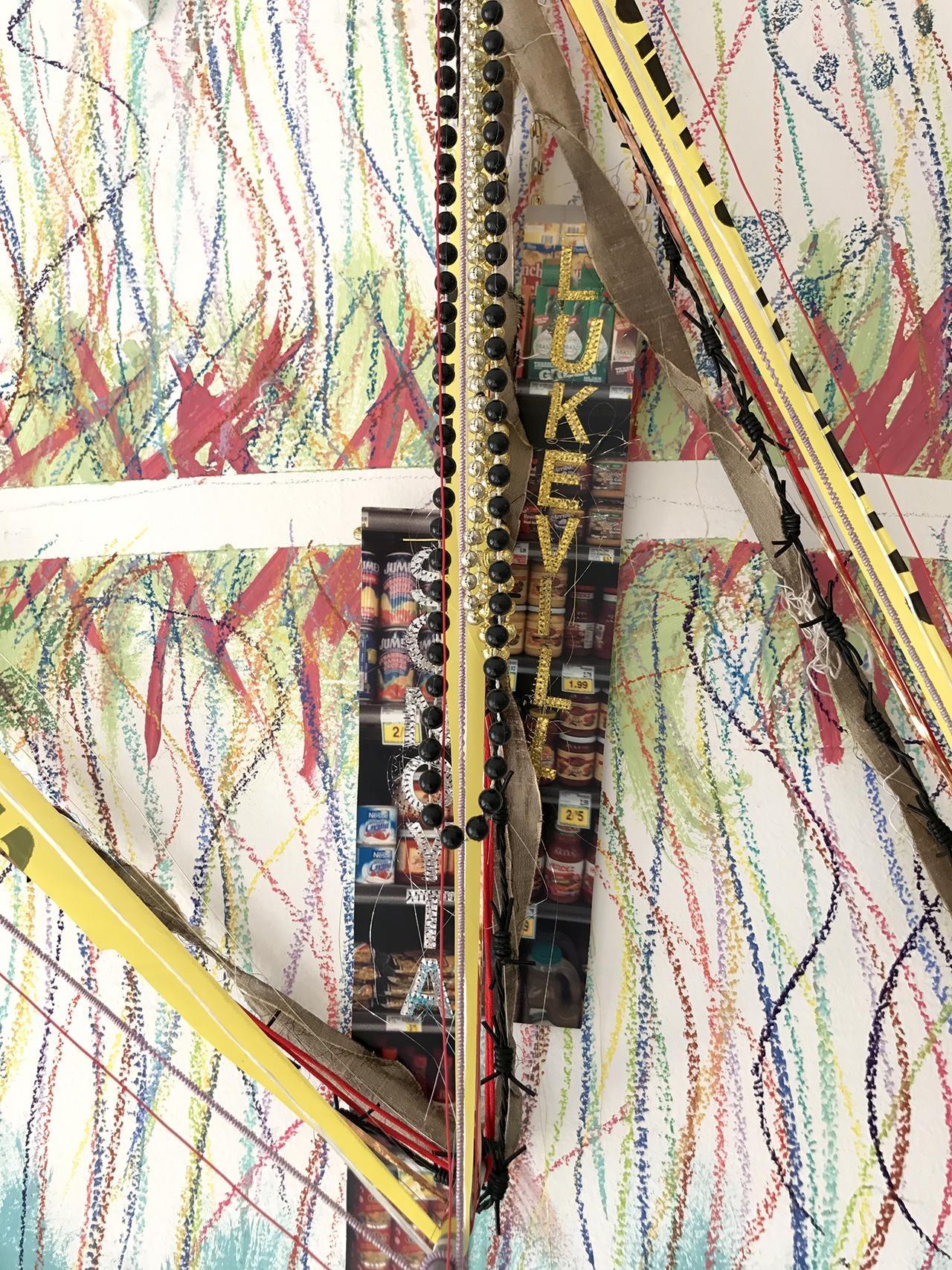 .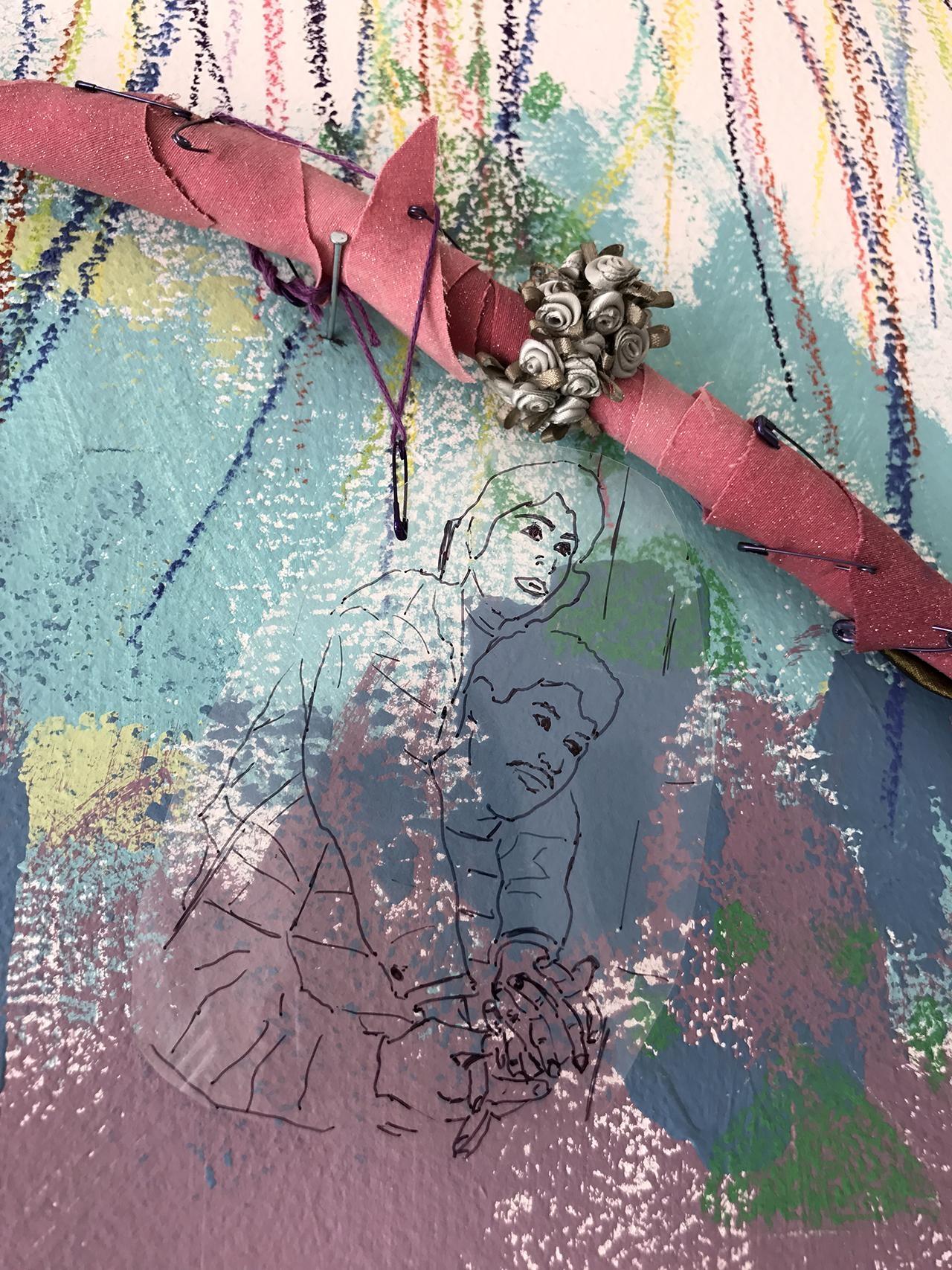 .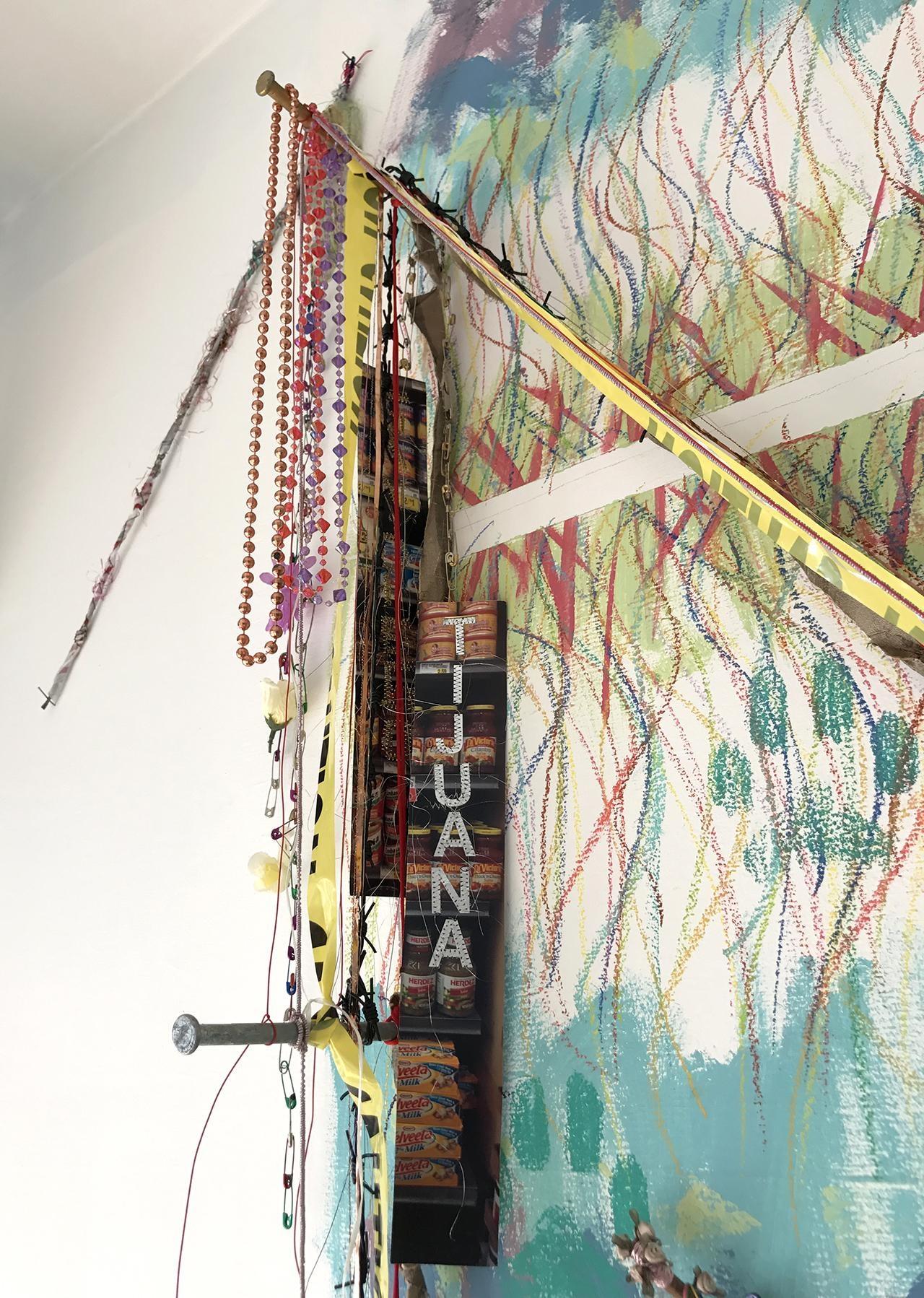 .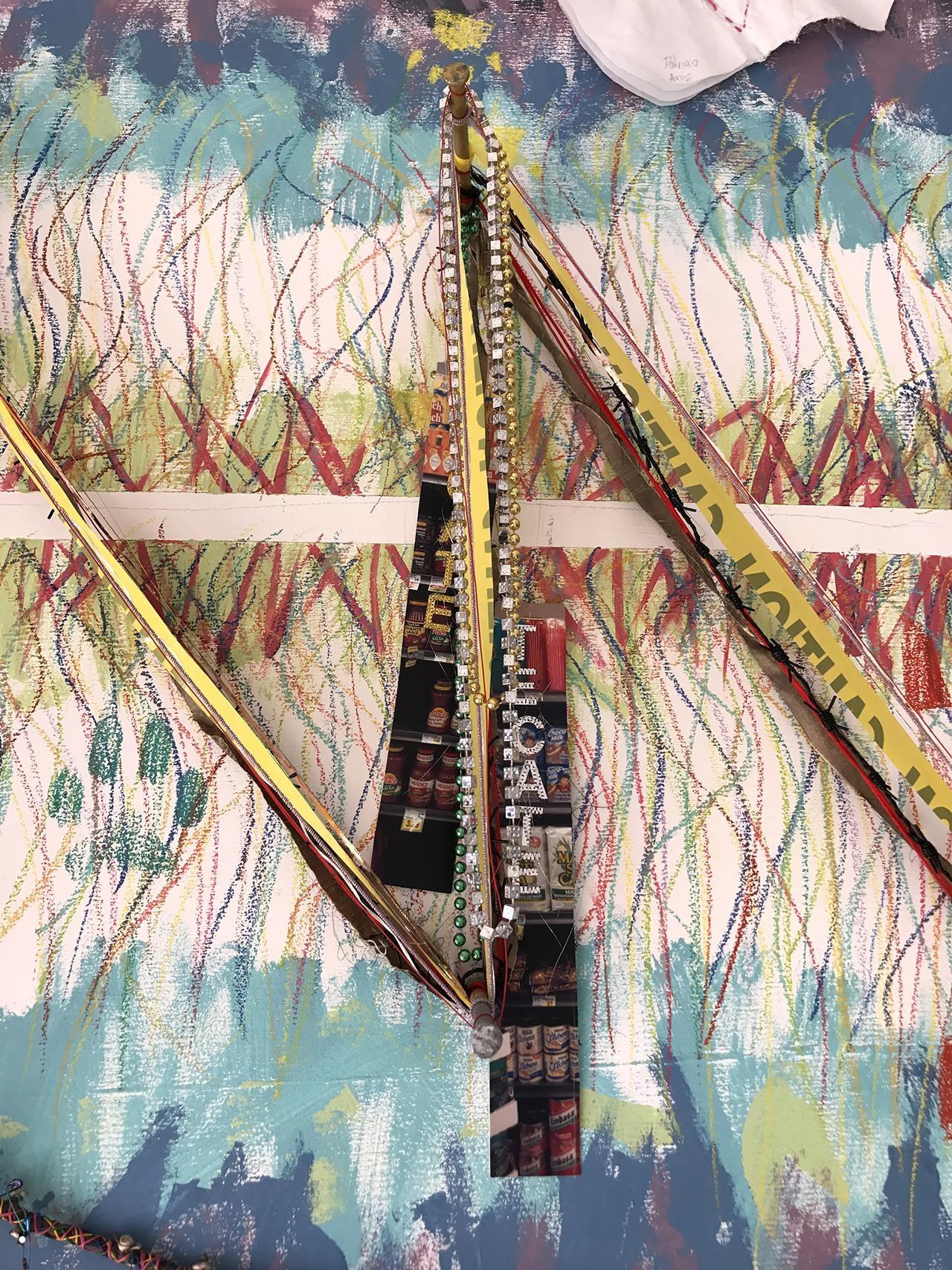 .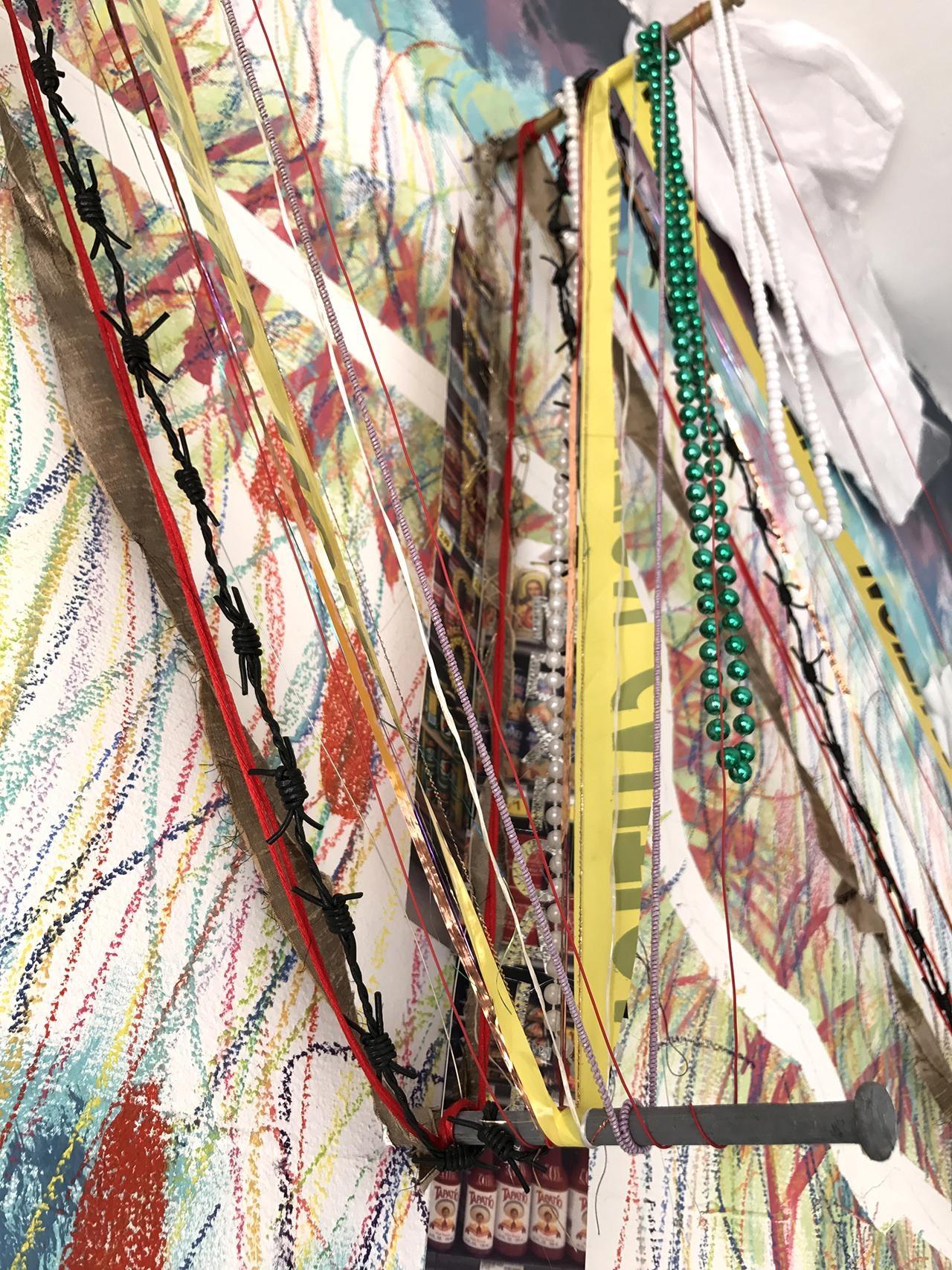 .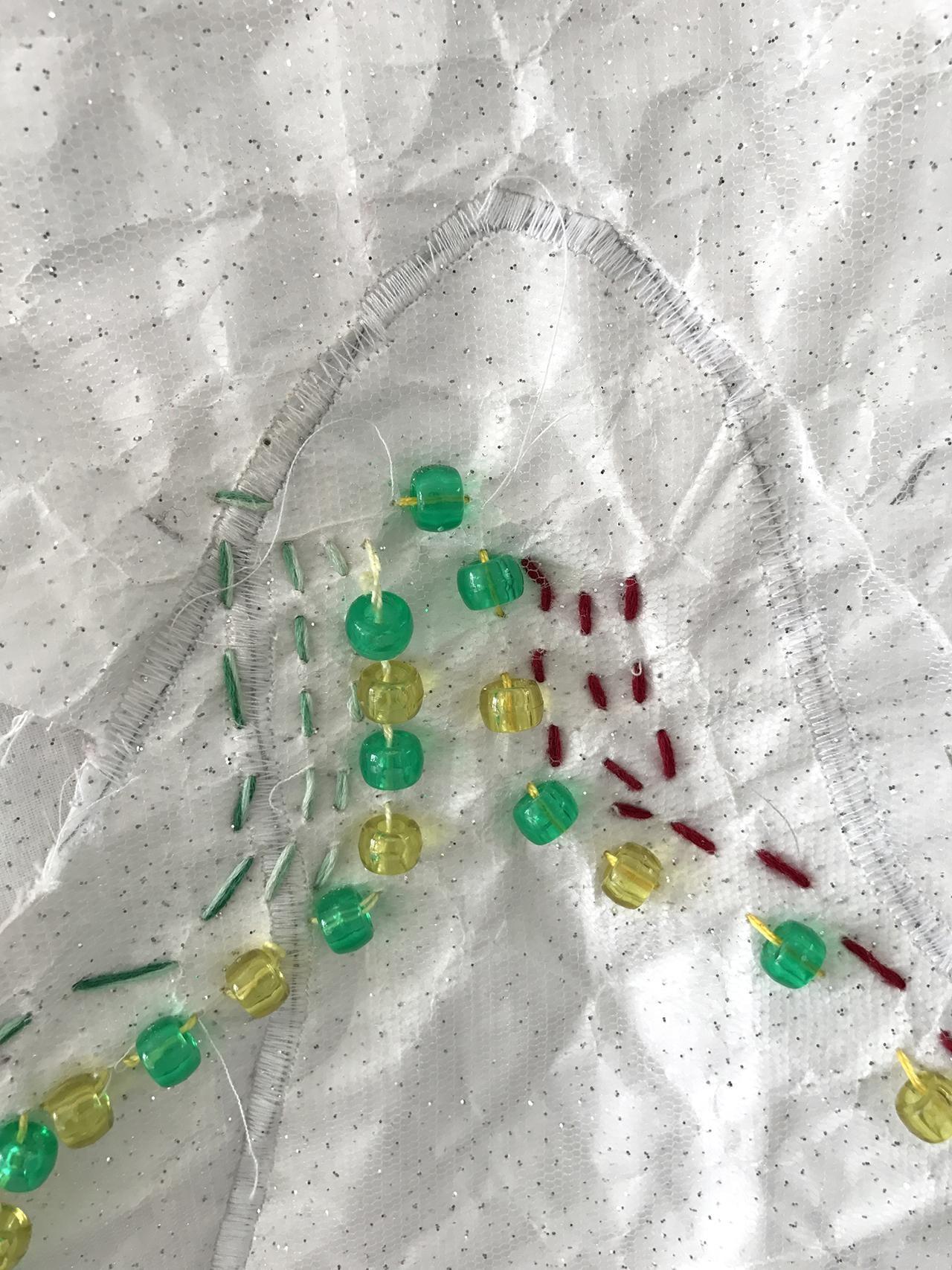 .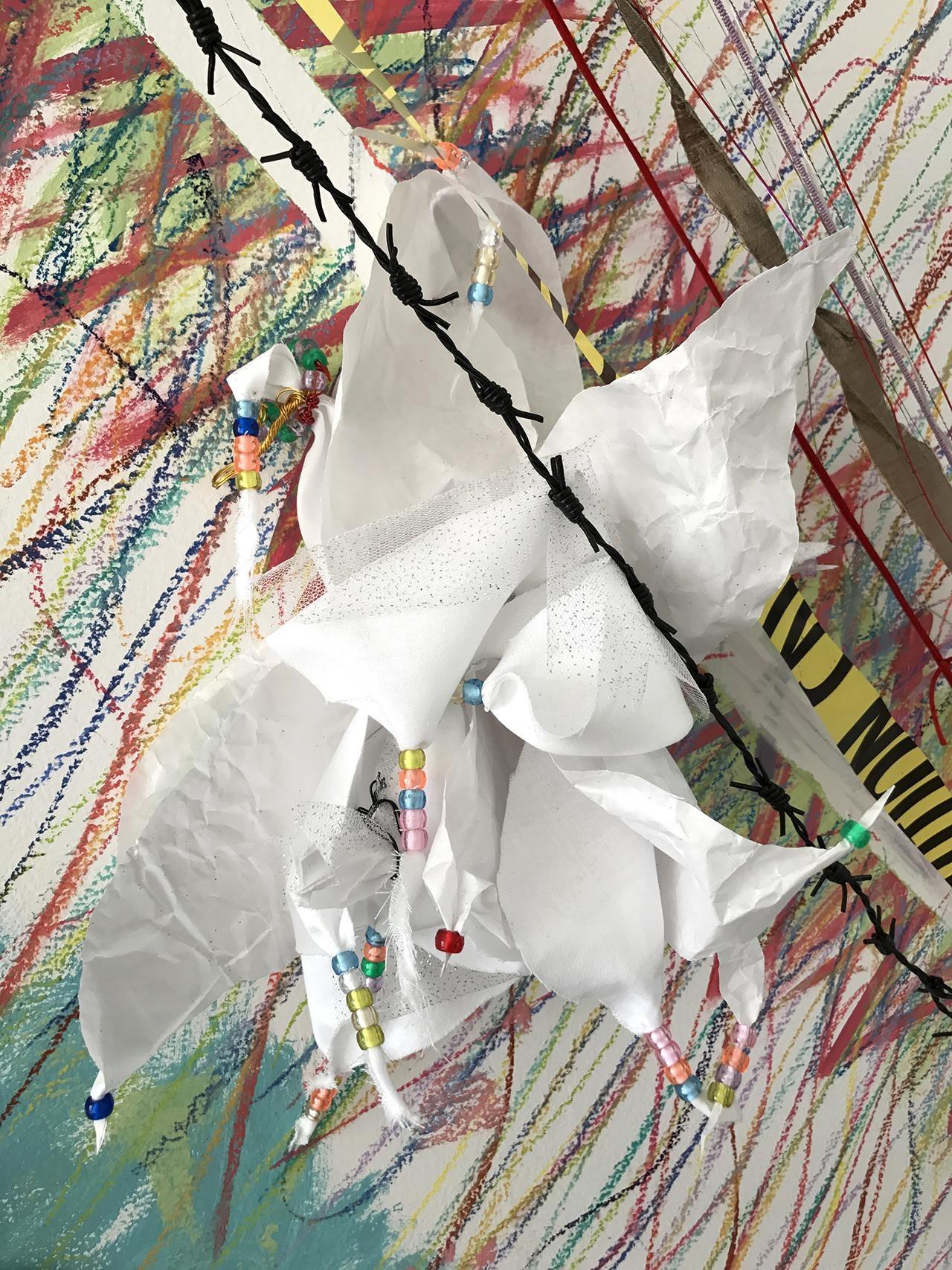 .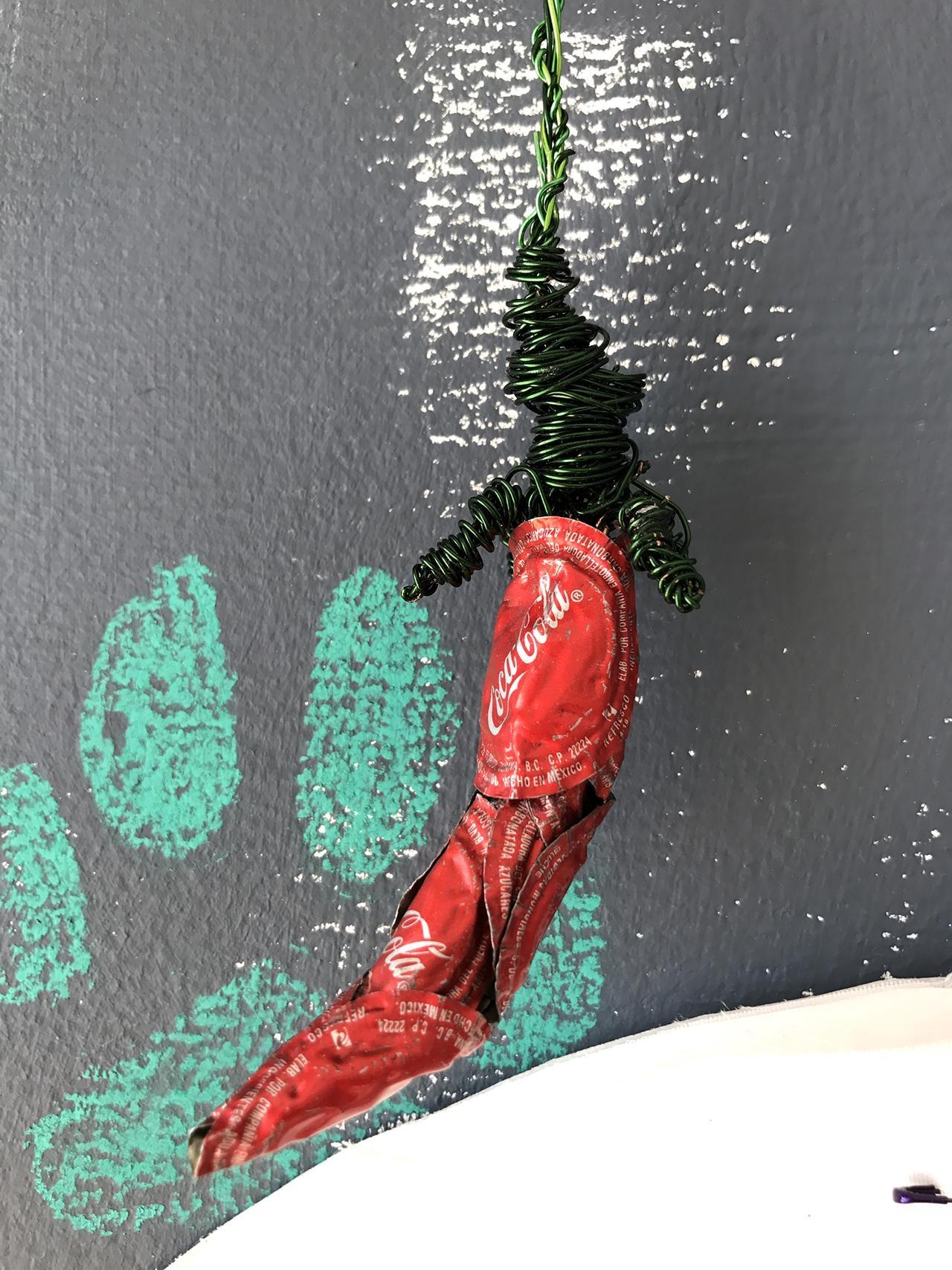 .
.
Consuelo Jimenez Underwood's "Borderline" installation at the Craft in America Center 12/2/2017 – 1/20/2018
A trio of solo exhibitions by Mexican-Californian craft pioneers. Curated by Emily Zaiden, Craft in America Center Director
Undocumented Border Tracks, 2017.
Paint, pastel, nails, leather barbed wire, caution tape, thread, found beaded necklaces, painted fabric, wood branches, safety pins, wire, beads, and mixed media materials