Meet Our Guests
Adrian Grenier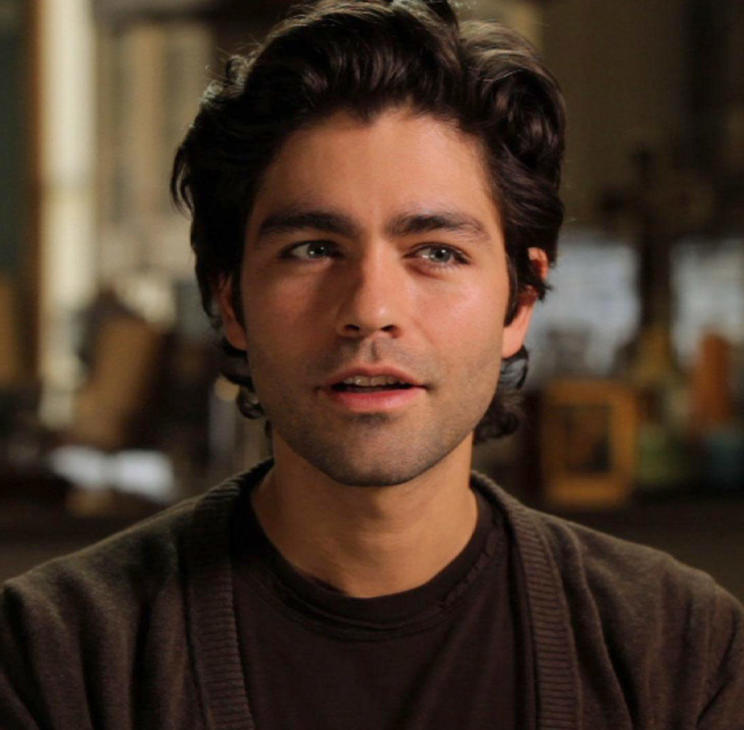 Adrian Grenier is featured in:
Season 1, Episode 10: "Michelle Rodriguez, Adrian Grenier and Linda Chavez"
Adrian Grenier made his acting debut in 1997 in the independent film The Adventures of Sebastian Cole. A graduate of New York City's LaGuardia High School of Music & Art and Performing Arts, the New Mexico-born, New York-raised actor went on to work with esteemed directors such as Steven Spielberg and Woody Allen before landing the coveted lead role in the award-winning HBO series Entourage.

Adrian has since added director and producer on multiple platforms to his credits. His first film, Shot in the Dark, chronicles his journey to reconnect with his estranged father. The film premiered at the 2002 Tribeca Film Festival, was distributed by HBO, and had a strong impact among its viewers. In 2007, Adrian teamed up with producer Peter Glatzer and sustainability expert Lauren Gropper to develop the television series Alter-Eco, a sustainable lifestyle series produced for Discovery Communications channel Planet Green. After the series ended, Adrian launched SHFT.com, a website with a mission to convey a more sustainable approach to the way we live through video, design, art and culture.

In 2010, Adrian's production company completed and released two documentaries. Teenage Paparazzo, which premiered at the Sundance Film Festival, focuses on 13-year-old Austin Visschedyk and the celebrity-obsessed world in which he operates. Teenage Paparazzo aired on HBO and 40 outlets around the world. Currently, the film is touring universities and town halls throughout North America. Adrian recently launched the Teenage Paparazzo Empowerment tour, hoping to reach more than 80 high schools in the U.S. His third documentary, Don't Quit Your Daydream, follows the story of two life-long musicians who are in a band together called 'The Good Listeners'. They take a road trip through the heart of America recording their third album. Along the way they, collaborate with an offbeat cast of strangers who force them to reconsider what it means to live a life dedicated to the art of music.

Adrian's fourth film, How to Make Money Selling Drugs, is a full-length feature documentary soon to be released. Drugs is a tongue-in-cheek look at what is considered to be one of the worst domestic policy failures in recent American history. Adrian's fifth project, a documentary film entitled My Name is Faith, will premiere at the 2012 Hot Docs Film Festival. In addition, he has several feature films and television series in development.Whether playing with his band The Honey Brothers or in his own recording studio in Brooklyn, New York, Adrian surrounds himself with music when not exploring the medium of film. In 2012, he started wreckroomrecords.com, a gathering place for bands, friends and fellow musicians to write, record and play. The content is made available via the website for fellow music lovers to share and delight. In addition to film and music, Adrian is a budding entrepreneur, launching a unique beer company this spring called Churchkey, reviving the steel flat-top can and evoking a nostalgic experience with every beer. When Adrian is not working, he enjoys cooking, knitting and walking small white dogs.
Guests From Episode 10 of Season 1
Join the conversation on #FindingYourRoots