Meet Our Guests
Harry Connick Jr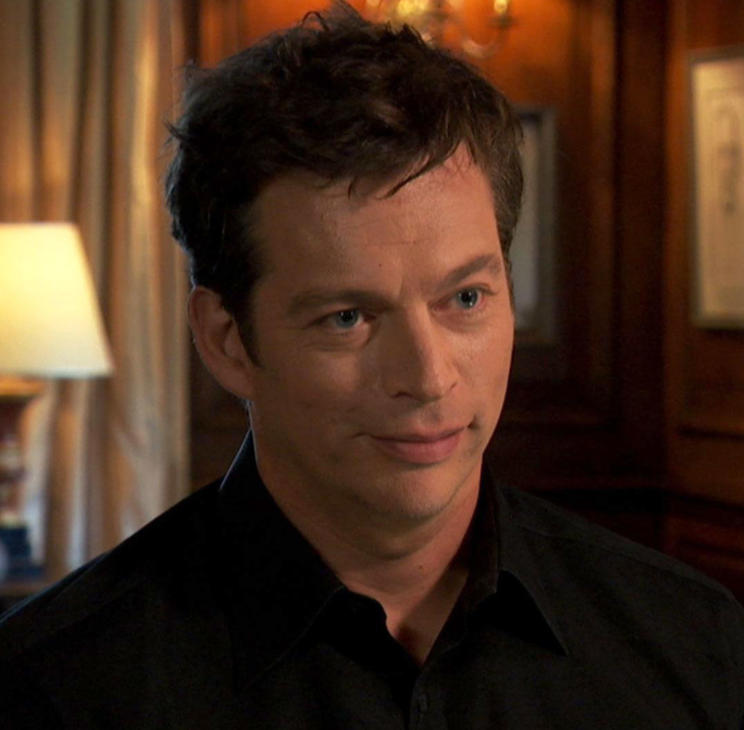 Harry Connick Jr is featured in:
Season 1, Episode 1: "Branford Marsalis and Harry Connick Jr."
Harry Connick, Jr. is among today's most successful and multi-talented artists, who has garnered acclaim in both the music and acting arenas. While he first reached a mass audience as a pianist, singer and bandleader, his subsequent success in theatre, film, and television have secured his place in the public eye as a renaissance man and a versatile entertainer, earning him both Grammy and Emmy awards as well as Tony nominations.

His love of music and performing dates back to his childhood in New Orleans, where he studied piano with such luminaries as James Booker and Ellis Marsalis. He first performed publicly at age five, appeared on his first recording at age nine, and released his self-titled major label debut for Columbia Records at 19, only a year after his high school graduation and his move to New York City. He has since released 24 albums, totaling more than 25 million in sales, and has received numerous music honors, including three Grammy Awards.

Connick first achieved success as a musician when director Rob Reiner asked him to contribute the score to the 1989 smash When Harry Met Sally, leading to Connick's first multi-platinum album. The following year, he made his feature film acting debut in the World War II drama "Memphis Belle." His acting credits also include Jodie Foster's "Little Man Tate"; Jon Amiel's "Copycat"; "Independence Day," with Will Smith; "Hope Floats," opposite Sandra Bullock; "Mickey," written by John Grisham; William Friedkin's "Bug"; Richard LaGravenese's "P.S. I Love You," with Hilary Swank; and "New in Town," opposite Renée Zellweger. Most recently he starred alongside Morgan Freeman and Ashley Judd in Dolphin Tale which reached #1 at the box office.

On the small screen, Connick starred in the ABC presentation of the musical "South Pacific" and played the recurring role of Grace's love interest, Dr. Leo Markus, on the hit NBC series "Will & Grace." In addition, he won Emmy Awards for the PBS Great Performances concert specials "Harry Connick, Jr: Only You," and "Harry Connick, Jr. In Concert on Broadway." He also starred in two holiday specials, "When My Heart Finds Christmas" and "Harry for the Holidays," both built around his best-selling holiday albums. One of his Christmas compositions, The Happy Elf, was the basis for a one-hour 3D animated holiday TV special which aired on NBC and became the inspiration for a full-length stage musical, a children's picture book released by HarperCollins and the Marsalis Music instrumental album, Music From The Happy Elf. Connick is currently guest starring on NBC's "Law & Order SVU."

No stranger to the New York theater scene, he returned to Broadway in the revival of On A Clear Day You Can See Forever following the sold-out, critically acclaimed 2010 run of Harry Connick, Jr. in Concert on Broadway at the Neil Simon Theatre. His return to Broadway marked the 20th anniversary of his sold-out concert series at the Lunt-Fontanne Theatre in 1990. Connick received Tony nominations for his performance as Sid Sorokin in The Pajama Game which was hailed by New York Post critic Clive Barnes as "absolutely sensational" and "a Broadway debut of legendary proportions" and for the music and lyrics he composed for Thou Shalt Not which was directed by Susan Stroman.

As a New Orleans native, Harry Connick, Jr., was deeply impacted by the devastation caused by Katrina along the Gulf Coast. Connick teamed up with Branford Marsalis and the New Orleans Area Habitat for Humanity to create "Musicians' Village," a community in the Upper Ninth Ward which consists of 72 single-family homes and ten elder-friendly apartments. Its centerpiece, the Ellis Marsalis Center for Music, a performance, instruction and recording complex, dedicated to the education and development of homeowners and others who live nearby, celebrated its grand opening on August 25, 2011.These diverse music, stage, screen and philanthropic achievements reflect a creative energy that makes Harry Connick Jr. unique in the world of contemporary entertainment.
Guests From Episode 1 of Season 1
Join the conversation on #FindingYourRoots