Meet Our Guests
Jimmy Kimmel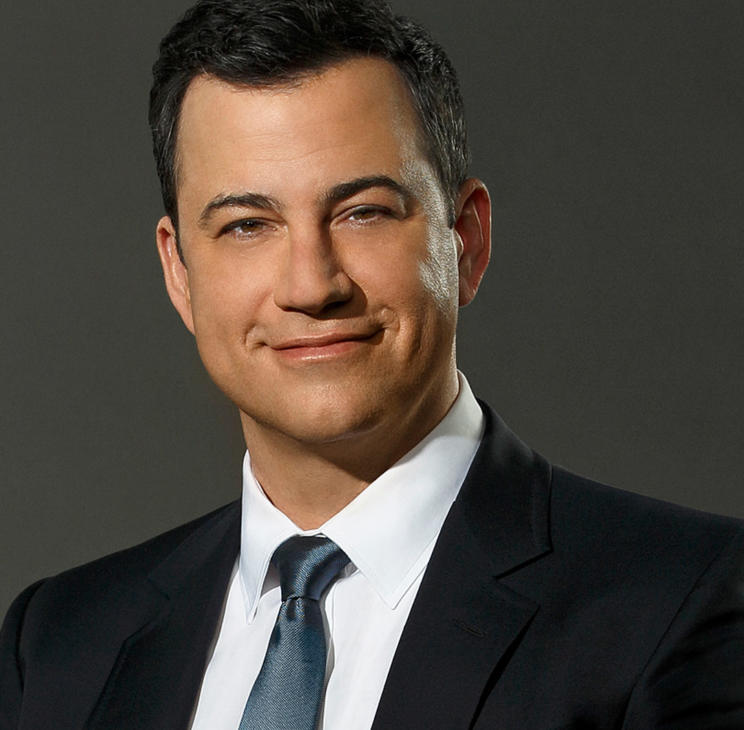 Jimmy Kimmel is featured in:
Jimmy Kimmel serves as host and executive producer of the eight-time Emmy® Award-nominated "Jimmy Kimmel Live!," ABC's longest-running late-night talk show. Now in its 17th season, "Jimmy Kimmel Live!" produces some of the most popular comedy bits in late-night and features a diverse lineup of guests including actors, musicians, athletes, comedians, authors, politicians, newsmakers and the occasional random weirdo. Kimmel's monologue skewers pop culture and up-to-the-minute news. "Jimmy Kimmel Live!" airs weeknights at 11:35/10:35 p.m. ET, broadcasting from Disney's El Capitan Entertainment Center in Hollywood.
Jimmy is releasing a children's book titled, THE SERIOUS GOOSE, which he wrote and illustrated. The book, published by Random House Children's Books, will be released on December 3rd, 2019. All proceeds from sales of THE SERIOUS GOOSE will be donated to Children's Hospital Los Angeles (CHLA) and children's hospitals around the country.
In addition to the nightly show, annual specials like "Jimmy Kimmel Live: After the Oscars®" and "Jimmy Kimmel Live: Game Night" are well-known for their all-star comedy videos. Videos including "I'm F**king Matt Damon," "I'm F**king Ben Affleck," "The Handsome Men's Club," "Movie: The Movie" and "Movie: The Movie, 2V" have become hugely popular on television and online.
Outside of his "Jimmy Kimmel Live!" duties, Kimmel has hosted some of the biggest events and moments in pop culture. Most recently, Kimmel could be seen as host of the Oscars for the second year in a row, a role for which he received much critical acclaim. The move marks the first time the Academy Awards® telecast had the same host two years in a row since the 1990s. Previously, Kimmel hosted both the 64th and 68th Annual Primetime Emmy Awards as well as the 2012 White House Correspondents' Association Dinner in Washington D.C.
After 12 years in morning radio, Kimmel got his start in television as co-host of "Win Ben Stein's Money" on Comedy Central, for which he won an Emmy for Best Game Show Host in 1999. Kimmel co-hosted, co-created and executive produced 100 episodes of "The Man Show" for Comedy Central. Kimmel served for four seasons as on-air prognosticator for Fox NFL Sunday; co-created, executive produced and co-starred in "Crank Yankers" for Comedy Central/MTV; and co-created and executive produced "The Andy Milonakis Show" for MTV and MTV2.
He currently lives in Los Angeles.
# # #
Lewis Kay: Lewis@kovertcreative.com
Alyssa Schimel: Alyssa.Schimel@kovertcreative.com
Guests From Episode 9 of Season 6
Guests From Episode 4 of Season 3
Join the conversation on #FindingYourRoots