Meet Our Guests
Lupita Nyong'o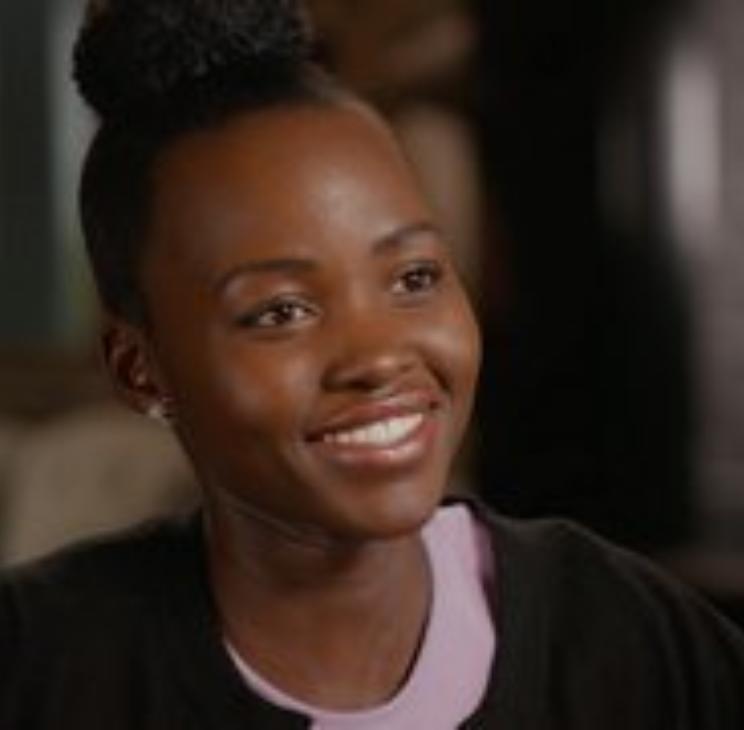 Lupita Nyong'o is featured in:
LUPITA NYONG'O is a Kenyan actress, producer and New York Times Bestselling author. She made her feature debut in Steve McQueen's Academy Award® winning film "12 Years a Slave." For her portrayal as Patsey, Nyong'o received the Academy Award® as well as multiple accolades including the Screen Actors Guild® Award, the Critics' Choice Award, the Independent Spirit Award, and the NAACP Award.
Nyong'o received Screen Actors Guild® Award and Critics' Choice Award nominations for her starring role in "Us," Jordan Peele's critically acclaimed horror film for Universal Pictures, in which she plays both "Red" and "Adelaide."
Nyong'o played Nakia in Marvel's Oscar-nominated film, "Black Panther," which has broken numerous box office records. Ryan Coogler directed the film which co-starred Chadwick Boseman, Michael B Jordan, and Danai Gurira. The cast won the SAG Award for Best Ensemble and her performance earned Nyong'o a nomination for an NAACP award. She will reprise her role in the "Black Panther" sequel.
Upcoming she will star in the female-driven spy thriller "355" which Universal purchased out of Cannes.  Additionally, she will co-produce and feature in  "Born a Crime," the bio-pic based on Trevor Noah's New York Times best-selling book of the same name. 
Nyong'o and Danai Gurira's upcoming adaptation of the novel "Americanah" has received a straight-to-series order at HBO Max, as a limited 10-episode series. Nyong'o will star, with Gurira writing and serving as showrunner.
Past credits include Abe Forsythe's zombie comedy-horror, "Little Monsters," Mira Nair's "Queen of Katwe" and voicing Raksha in Jon Favreau's "The Jungle Book." Nyong'o starred as Maz Kanata in J.J. Abrams' "Star Wars: The Force Awakens," "Star Wars: The Last Jedi," and "Star Wars: The Rise of Skywalker." 
She earned a Tony® nomination for her Broadway debut in Danai Gurira's Tony-nominated play "Eclipsed." It tells the story of five extraordinary women brought together by the upheaval of war in their homeland Liberia.
Nyongo's debut book Sulwe is a New York Times #1 Best Seller. The children's book, released by Simon & Schuster, discusses colorism, the preferential treatment of those with lighter skin, a global issue that impacts children from a young age.
Nyong'o graduated from the Yale School of Drama's acting program where her stage credits included playing Perdita in "The Winter's Tale" (Yale Repertory Theater), Sonya in "Uncle Vanya," Katherine in "The Taming of the Shrew," as well as being in the original production of Michael Mitnick's "Elijah."   
Guests From Episode 14 of Season 6
Guests From Episode 7 of Season 4
Join the conversation on #FindingYourRoots