Meet Our Guests
Maya Rudolph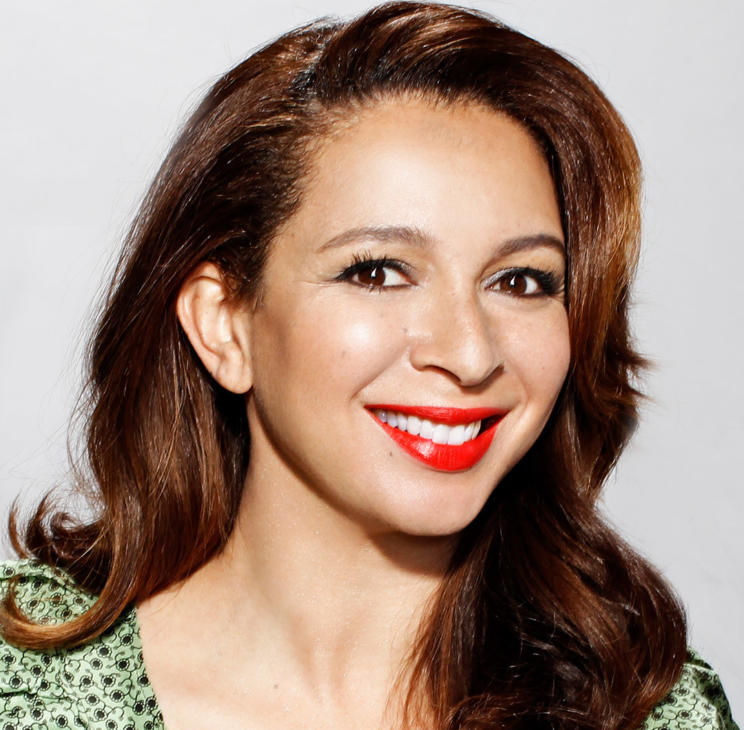 Maya Rudolph is featured in:
Emmy Award nominated actress Maya Rudolph is most widely known for her turn on NBC's Saturday Night Live, where she was one of the show's regular players for over seven years, as well as her various television projects and film appearances. Since her debut on SNL in 2000, Rudolph's memorable portrayals included Oprah Winfrey, Whitney Houston, Donatella Versace and Beyoncé as well as such recurring sketches as "Wake Up Wakefield" and "Bronx Beat." Maya also appeared in her well received NBC comic-variety show special The Maya Rudolph Show, which was executive produced by Lorne Michaels and debuted with 7.23 million viewers.

Rudolph most recently lent her voice to Disney's Academy Award-Winning animated feature film, Big Hero 6.,and transitioned to the crime-drama genre in Paul Thomas Anderson's Inherent Vice as "Petunia Leeway", co-starring Joaquin Phoenix, Reese Witherspoon, Josh Brolin and Owen Wilson. In December 2015, she appeared on alongside Tina Fey and Amy Poehler in the Jason Moore directed film, Sisters.

Rudolph previously starred in the critically acclaimed The Way, Way Back, the film was the directorial debut of Oscar® winning writers Jim Rash and Nat Faxon. It received rave reviews at the 2013 Sundance Film Festival, and was released by Fox Searchlight in July of 2013, the film went on the be nominated for various awards and grossed $22 million at the domestic box office. Rudolph also reunited with SNL cast-mates Adam Sandler, Chris Rock, Kevin James, and David Spade in the family comedy Grown Ups 2.

Additionally, Rudolph was previously heard as the voice of "Precious" in the animated comedy The Nut Job and her Black Reel Award® nominated vocal performance as "Burn" in DreamWorks' film, Turbo. On the small screen, Rudolph also appeared as "Ava" on the NBC comedy-sitcom Up All Night.

As a master in the art of comedy, Rudolph starred in Paul Feig's comedy Bridesmaids alongside Kristen Wiig, which has grossed nearly $300 million in the box office worldwide and garnered numerous accolades since it opened May 13, 2011. In addition to being nominated for two Academy Awards®, Bridesmaids was nominated for a Golden Globe® for Best Motion Picture Musical or Comedy and won the following awards: the 2011 AFI Film Award for AFI Movie of the Year, the 2012 Critics Choice Movie Award for Best Comedy Movie, the 2012 People's Choice Award for Favorite Comedy Movie, and Comedy Central's 2012 Comedy Award for Best Film.

Rudolph has recently teamed up with musician Gretchen Liberum to form the female- fronted Prince cover band, "Princess." In tribute to His Purple Majesty, the duo became an immediate Internet success last year when they performed "Darling Nikki" on Late Night with Jimmy Fallon. Since then, the band has continued performing hit-after-hit as Prince fans everywhere have tuned in praising their pristine mimicry of the artist.

Rudolph has lent her voice to films such as Zookeeper and Shrek the Third, She has also appeared in Friends With Kids, alongside Jon Hamm, Kristen Wiig and Adam Scott, as well as Grown Ups, Robert Altman's A Prairie Home Companion, Mike Judge's Idiocracy, and Miguel Arteta's Chuck & Buck.

In 2009, she earned rave reviews for her performance opposite John Krasinski in the comedic and heartfelt film Away We Go, directed by Sam Mendes from a script by Dave Eggers and Vendela Vida.
Guests From Episode 10 of Season 4
Guests From Episode 3 of Season 3
Join the conversation on #FindingYourRoots