Meet Our Guests
Michelle Rodriguez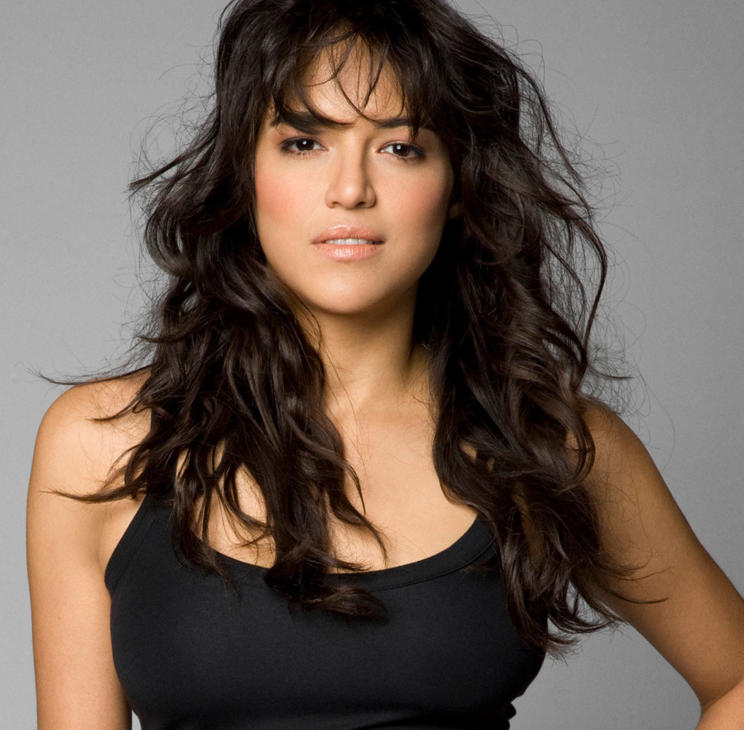 Michelle Rodriguez is featured in:
Season 1, Episode 10: "Michelle Rodriguez, Adrian Grenier and Linda Chavez"
Michelle Rodriguez is a versatile actress known for the ability to combine her "tough girl" physicality with a natural beauty and unforced sex appeal.

She has most recently been seen in the Robert Rodriguez-helmed action-feature Machete, James Cameron's record-breaking sci-fi epic AVATAR, the highly successful return of the Fast & Furious franchise and sci-fi/action flick, Battle: Los Angeles. This September, she returns to yet another box office hit franchise for its fifth installment, Resident Evil: Retribution.

Born Mayte Michelle Rodriguez in Bexar County, Texas, she worked as an extra for two years satisfying her curiosity about movie making. After that she decided to pursue acting and landed her first audition from an ad she spotted in Backstage West and soon she was acting in the hit indie film The Girlfight. The role garnered Rodriguez numerous awards and much critical acclaim. This success launched her as a young star quickly on the rise in Hollywood.

Still going strong off the success of her acting debut, she went on to co-star opposite Danny Glover in the Showtime telepic drama 3 A.M. and the adrenaline-charged mega-hit The Fast and the Furious, opposite Vin Diesel and Paul Walker. An avid video game fan who has since lent her voice to various popular games including "True Crime: Streets of LA," "Driver3," and "Halo 2," Rodriguez jumped at the opportunity to take a role in Resident Evil, an adaptation of the hit game series.

Her other feature films credits include Battle in Seattle opposite Charlize Theron, Blue Crush; the summer blockbuster S.W.A.T., opposite Samuel L. Jackson and Colin Farrell; and Control, with Ray Liotta. Last year, she completed the film, Trópico de Sangre in which she both stars and co-produces in association with her production company Cheshire Kat.

In 2005, a new chapter of her career would begin when she took a starring role in ABC's hugely popular television series Lost, playing haunted and hardened ex-cop 'Ana Lucia,' who was revealed during the show's second season and given the chance to return and wrap up her storyline with an appearance this past final season of the series (2010).
Guests From Episode 10 of Season 1
Join the conversation on #FindingYourRoots