Meet Our Guests
Rick Warren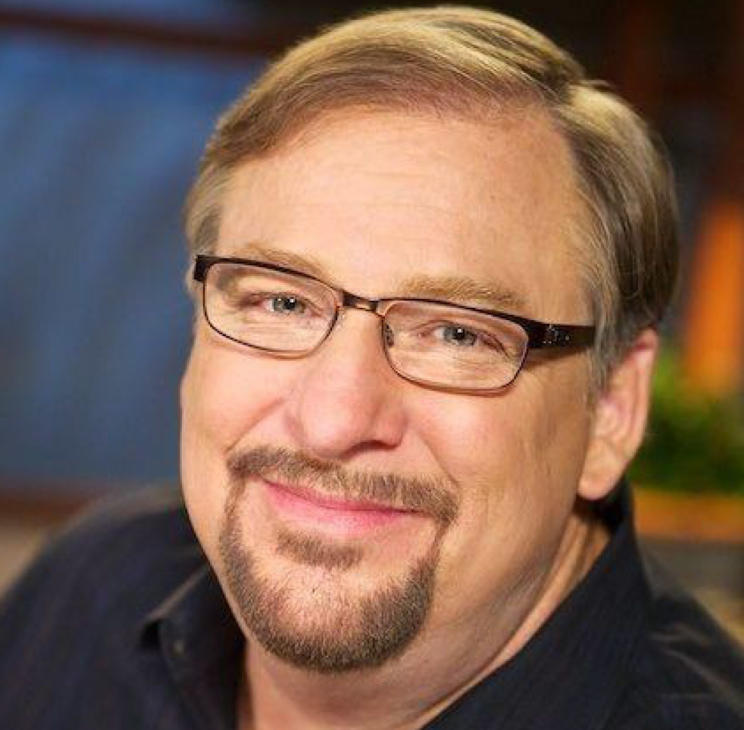 Rick Warren is featured in:
Season 1, Episode 5: "Rick Warren, Angela Buchdahl and Yasir Qadhi"
Pastor Rick Warren was born in San Jose, California. He earned a Bachelor of Arts degree from California Baptist University, a Master of Divinity from Southwestern Theological Seminary, and Doctor of Ministry from Fuller Theological Seminary.

Pastor Warren founded Saddleback Church in Lake Forest in 1980 with one other family. Today, it is one of America's most influential churches, with over 20,000 people attending the weekend services. Saddleback offers more than 200 community ministries and support groups for parents, families, children, couples, prisoners, addicts, people living with HIV/AIDS, depression, MS, Parkinson's, autism, and many others.

He is the author of The Purpose Driven Life, the bestselling hardback in American history, with over 30 million copies sold worldwide. He built the Purpose Driven Network, a global alliance of pastors from 162 countries and hundreds of denominations who have been trained to be purpose driven churches. He also founded Pastors.com – an online interactive community that provides sermons, forums, and other practical resources for pastors – including archives of a bi-weekly newsletter that is sent to more than 400,000 pastors and ministry leaders. Pastor Warren and his wife Kay are passionate about global missions and what he calls "attacking the five global giants" of poverty, disease, spiritual emptiness, self-serving leadership, and illiteracy. His solution – The Peace Plan – is a massive effort to mobilize Christians around the world into an outreach effort to attack these five global giants of today by promoting reconciliation, equipping servant leaders, assisting the poor, caring for the sick, and educating the next generation.
Guests From Episode 5 of Season 1
Join the conversation on #FindingYourRoots