Meet Our Guests
Ty Burrell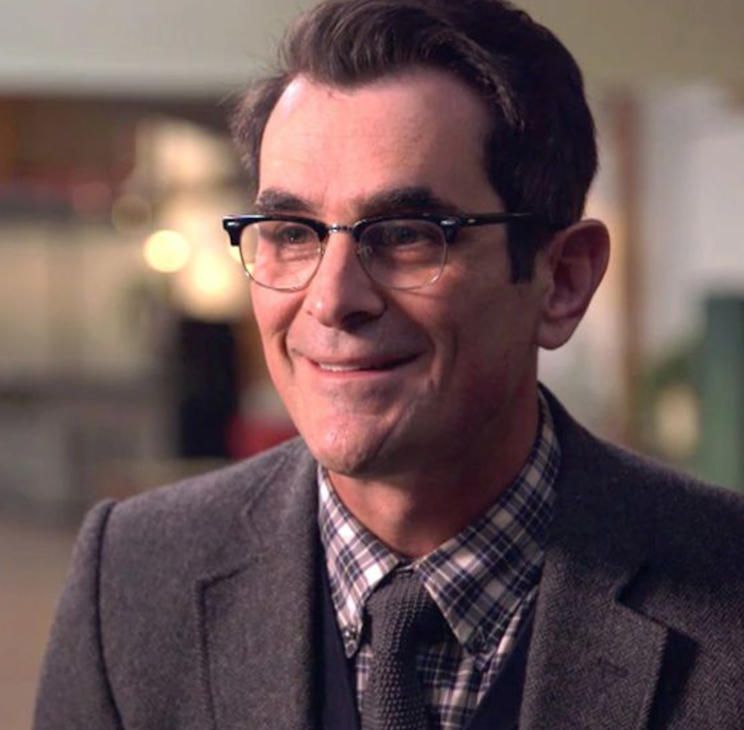 Ty Burrell is featured in:
With a range of performances across television, contemporary film, and classic theater, award winning Ty Burrell continues to prove himself as one of the finest and most versatile actors today.

Burrell will next lend his voice to the Disney/Pixar Finding Nemo sequel, Finding Dory. Ty, opposite Diane Keaton and Ellen DeGeneres, will voice a whale named Bailey. The film is slated for a June 2016 release.

Burrell stars as 'Phil Dunphy' on ABC's critically acclaimed hit Modern Family. Burrell most recently won another Emmy® Award for Outstanding Supporting Actor in a Comedy Series as well as another SAG Award for Outstanding Performance by a Male Actor in a Comedy Series for his role on the show in 2014. In 2013, Burrell won the Monte Carlo International Television Festival Award in the category of Best Comedic Actor. In 2012 he won the Critics' Choice Television Award for the Best Supporting Actor in a Comedy Series and Comedy Central honored Burrell with the 2012 Comedy Award in the category of Performance by An Actor – TV. He won the 2011 Emmy® Award for Outstanding Supporting Actor in a Comedy Series and has been nominated three other times in the same category. Ty also shared the TCA award with Nick Offerman for Individual Achievement in Comedy in August 2012 and has received two Screen Actors Guild Award nominations for Outstanding Performance by a Male Actor in a Comedy Series. He has garnered other notable nominations from the Teen Choice Awards, the Television Critics Association Awards, the Kids' Choice Awards, and the Critics' Choice Television Awards, all for his role on the series. Modern Family itself has won Best Comedy at the Emmy® Awards five years in a row as well as the Screen Actors Guild Awards for Outstanding Performance by an Ensemble in a comedy Series in 2010, 2011, 2012, 2013 and2014.

Burrell was most recently seen in Craig Johnson's indie film The Skeleton Twins. The drama, based on a script co-written by Johnson and Mark Heyman, also starred Bill Hader and Kristen Wiig and the film was released in September 2014. Earlier that same year, Burrell voiced the lead role of Mr. Peabody in the DreamWorks Animation 3D feature Mr Peabody & Sherman, a film based on the classic 1960's cartoon characters that appeared as part ofRocky and Bullwinkle. He also starred in the recent Muppets Most Wanted, opposite Ricky Gervais and Tina Fey. The film was the follow up to the 2011 film The Muppets. Both films were released in March of2014.

In 2014, Burrell signed an overall deal with 20th Century Fox TV, the studio behind the acclaimed comedy series, Modern Family. Under the pact, Burrell will co-create and write comedy projects as well as develop shows from other writers. The deal is strictly for writing and producing as he continues to be exclusive to Modern Family for acting.

Burrell was also seen on the big screen in The Weinstein Company's Butteropposite Jennifer Garner, portraying a butter-carving champ who's forced to relinquish his title, leading his wife (Garner) to begin training in the hopes of becoming the new champ.

Burrell was also recently seen in Christopher Neil's film Goats, an adaptation of the coming of age story by Mark Jude Poirie.

His additional film credits include Roger Michel's Morning Glory, opposite Harrison Ford and Diane Keaton; Universal's The Incredible Hulk opposite Edward Norton and Liv Tyler for Louis Leterrier; National Treasure 2 opposite Nicolas Cage; Steven Shainberg's Fur about the life of Diane Arbus; and Nicole Holofcener's Friends With Money opposite Catherine Keener, Frances McDormand and Jennifer Aniston.

Other notable film credits include Finn Taylor's romantic comedy The Darwin Awards, which premiered at the 2006 Sundance Film Festival; David Jacobson's Down in the Valley opposite Edward Norton and Evan Rachel Wood; the Weitz brothers' In Good Company; Ridley Scott's Black Hawk Down; Dawn of the Dead (Cannes Film Festival); and Ivan Reitman's Evolution.

Burrell previously starred in the FOX sitcom Back to You opposite Kelsey Grammer and Patricia Heaton, and the CBS sitcom Out of Practice opposite Stockard Channing and Henry Winkler.

On stage, Burrell starred to incredible reviews in the world premiere of Caryl Churchill's two-hander play, Drunk Enough to Say I Love You, at the Royal Court Theatre in London. Burrell's extensive Broadway and Off-Broadway theater credits include the highly acclaimed Signature Theater Off-Broadway production of Burn This opposite Edward Norton, Catherine Keener and Dallas Roberts; starring as Lord Buckingham in the Public Theater's production of Richard III opposite Peter Dinklage and directed by Peter DuBois; and starring opposite Debra Monk and Judy Greer in Paul Weitz's Show People, directed by Peter Askin at Second Stage Theater.
Guests From Episode 10 of Season 5
Guests From Episode 1 of Season 3
Join the conversation on #FindingYourRoots