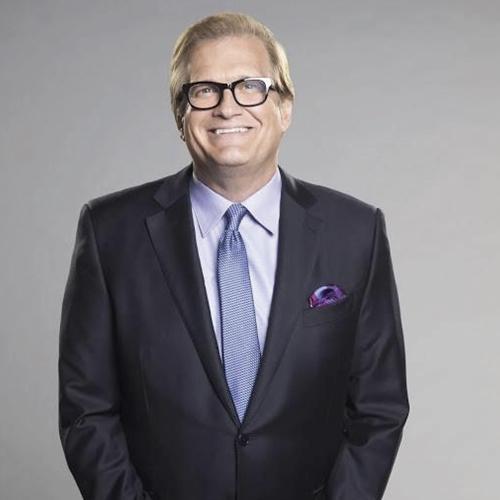 Comedian, TV host and former Marine Drew Carey
Service: Marine Corps Reserve
Hometown: Cleveland, OH
Rank: Sergeant
Stand-up comic turned actor and producer Drew Carey is the celebrity host of the game show, "The Price is Right," and is distinguished for having had two hit programs on TV simultaneously, "The Drew Carey Show" and "Whose Line Is It Anyway?" Known for his trademark look - black wide-rim glasses and military buzz cut - Carey joined the Marine Corps Reserve to build up his confidence.
By the time boot camp was over, he had gained his footing and become a field radio operator. Carey says, "If there was a fight, I would win it. If there was a problem, I could solve it…because I was a Marine, and Marines can do anything." He later found community within the Cleveland comedy scene and got his first big breaks on "Star Search" and "The Tonight Show with Johnny Carson."
Over the course of his career, Carey created specials for Showtime, led improv troupes all over the country, and landed a development deal with Disney. He turned his long-running program on Sirius XM into his current weekly radio show, "The Friday Night Freak Out." An avid American soccer fan, he owns the Seattle Sounders FC and serves as chairman of the club's member association. A proud Midwesterner by birth, he resides in Los Angeles.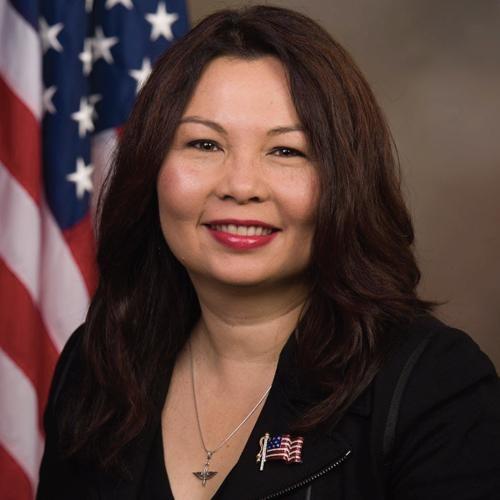 Iraq War Army Veteran and Purple Heart recipient U.S. Sen. Tammy Duckworth
Service: Illinois Army National Guard
Hometown: Hoffman Estates, IL
Rank: Lieutenant Colonel (Ret.)
U.S. Senator Tammy Duckworth is an Iraq War Veteran, Purple Heart recipient, and former Assistant Secretary of the U.S. Department of Veteran's Affairs who dedicated twenty-three years to military service. Commissioned as an officer in the Army Reserve, she was among the first Army women to fly combat missions, during the second Gulf War. In 2004, the Blackhawk helicopter she was co-piloting was hit by an RPG. Duckworth lost her legs and partial use of her right arm, and spent the next year recovering at Walter Reed Army Medical Center where she advocated for her fellow soldiers.
She became director of the Illinois Department of Veterans' Affairs and was later appointed Assistant Secretary at the national level, focusing on the unique challenges for female, Native American, and young veteran populations. Elected to the Senate in 2016 after representing Illinois in the House for two terms, the Senator serves on several influential committees including the Armed Services Committee. She's led the passage of legislation to track and reduce veteran suicides and helped returning veterans find jobs in the private sector.
Duckworth has a master's degree in international affairs and a Ph.D. in human services, and she volunteers for community service projects in her spare time. She and her husband are the proud parents of two daughters.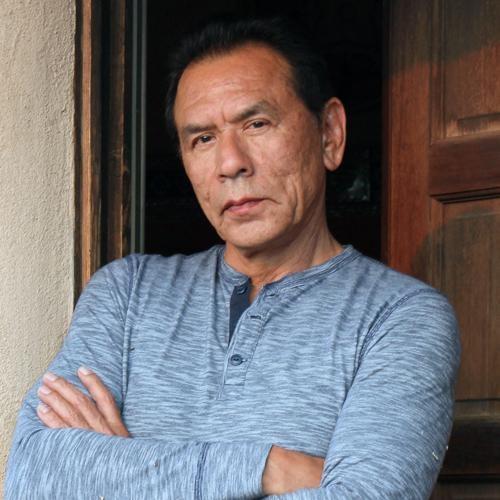 Award-winning actor, Native American activist and Vietnam War Army Veteran Wes Studi
Service: U.S. Army
Hometown: Northeastern Oklahoma
Rank: Specialist
Actor, activist, musician, academic and author, Wes Studi is a man of many talents. His film career began with unforgettable performances in "Dances with Wolves," "The Last of the Mohicans," "Geronimo: An American Legend," and appearances in "Heat," "Avatar," and "Hostiles." A member of the Cherokee Nation, he brought fully-developed Native American characters to screen and pioneered non-traditional roles. In 2019, Studi received an honorary Oscar for lifetime achievement.
As a young man, Studi enlisted in the Army National Guard and was captivated by stories from returning Vietnam War veterans. With only twelve months of his six-year service left, he volunteered for Vietnam. As an infantryman, he saw combat and spent time in the Mekong Delta. He returned, restless and desiring to "purge the bad feelings" within himself, and became involved with Native American politics, marching in Washington and getting arrested at the occupation of Wounded Knee in 1973.
A decade later, he found both the adrenaline rush he craved and the cathartic release he needed when he discovered acting. A native Cherokee speaker, Studi is committed to the preservation of Indigenous languages as a teacher, co-founder of a bilingual newspaper, and national spokesperson for the Indigenous Language Institute. Studi has three children and lives with his wife in Santa Fe, NM.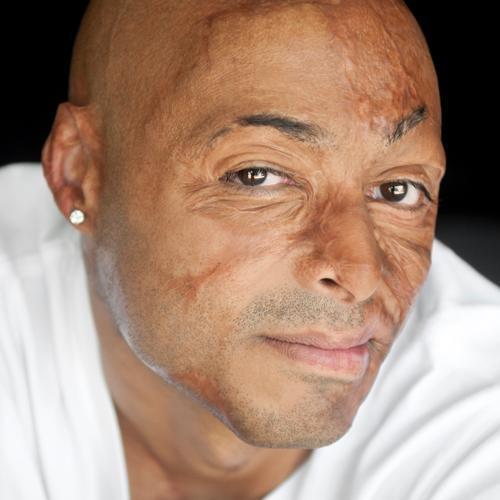 Actor, motivational speaker and Iraq War Army Veteran J.R. Martinez
Service: Army
Hometown: Dalton, GA
Rank: Specialist
J.R. Martinez is a burn survivor, actor, motivational speaker, New York Times best-selling author, and winner on "Dancing with the Stars" – a life set in motion by the events of April 5th, 2003. On that day, Martinez, who had deployed to Iraq as an Army infantryman just a month earlier, was in a Humvee that hit a roadside bomb, trapping him inside. Martinez suffered burns over a third of his body and spent nearly three years in a recovery process that included thirty-four surgeries.
Determined not to let his injuries limit him, he concentrated on adapting to his new circumstances. He found a universal message of resilience and began travelling the world, speaking to troops and at universities, Fortune 500 companies and other organizations. He has been profiled in People Magazine and on "The Oprah Winfrey Show," the Univision network, and "60 Minutes." Art imitated life when Martinez played an injured combat veteran adjusting to civilian life on the soap opera, "All My Children." He also co-starred on the action series "SAF3" and guest starred on "Army Wives." He's had his own radio program, written a memoir, "Full of Heart", and currently hosts the podcast REBIRTH.
Martinez serves as an ambassador for several nonprofits, including No Barriers and Glasswing International. He resides in Austin, TX, with his wife and daughter.