DIGITAL SERIES: KEEP IT CLOSE
Trailer
Meaningful objects that helped these American veterans through deployment and beyond.
American Veteran: Keep it Close is a 10-part digital video series produced by Blue Chalk as part of the American Veteran project and available on the PBS Voices YouTube Channel. Episodes drop bi-weekly starting September 7, 2021, through Jan 11, 2022.
The short-form digital video series reaches into the veteran experience in a different way by asking participants: What did you carry with you in your service and bring back home, and why did that matter? What do these objects mean to you today?
The series draws connections between these objects and other items that are important to the civilian viewer, to create a tangible connection between veterans and those without the veteran experience.
American Veteran: Keep it Close is a production of Blue Chalk for GBH Studio Six.
The Unbreakable Bond Between a Combat Veteran and His Puppy
A combat veteran fights to bring home a rescue puppy from Syria.
This Native American Veteran Carried a Pebble Into War
A Cheyenne-Arapaho veteran uses lessons from his ancestors to survive in Vietnam.
What a Small Gift From a Civilian Means to This Army Veteran
An Army officer reflects on her military career and learning to look beyond differences.
EPISODE 4: MUSIC IS MY MISSION
4: How Rap and a Broken Mic help this Iraq Vet Survive
Jeff "Soldier Hard" Barillaro recorded rap to relieve stress while deployed in Iraq.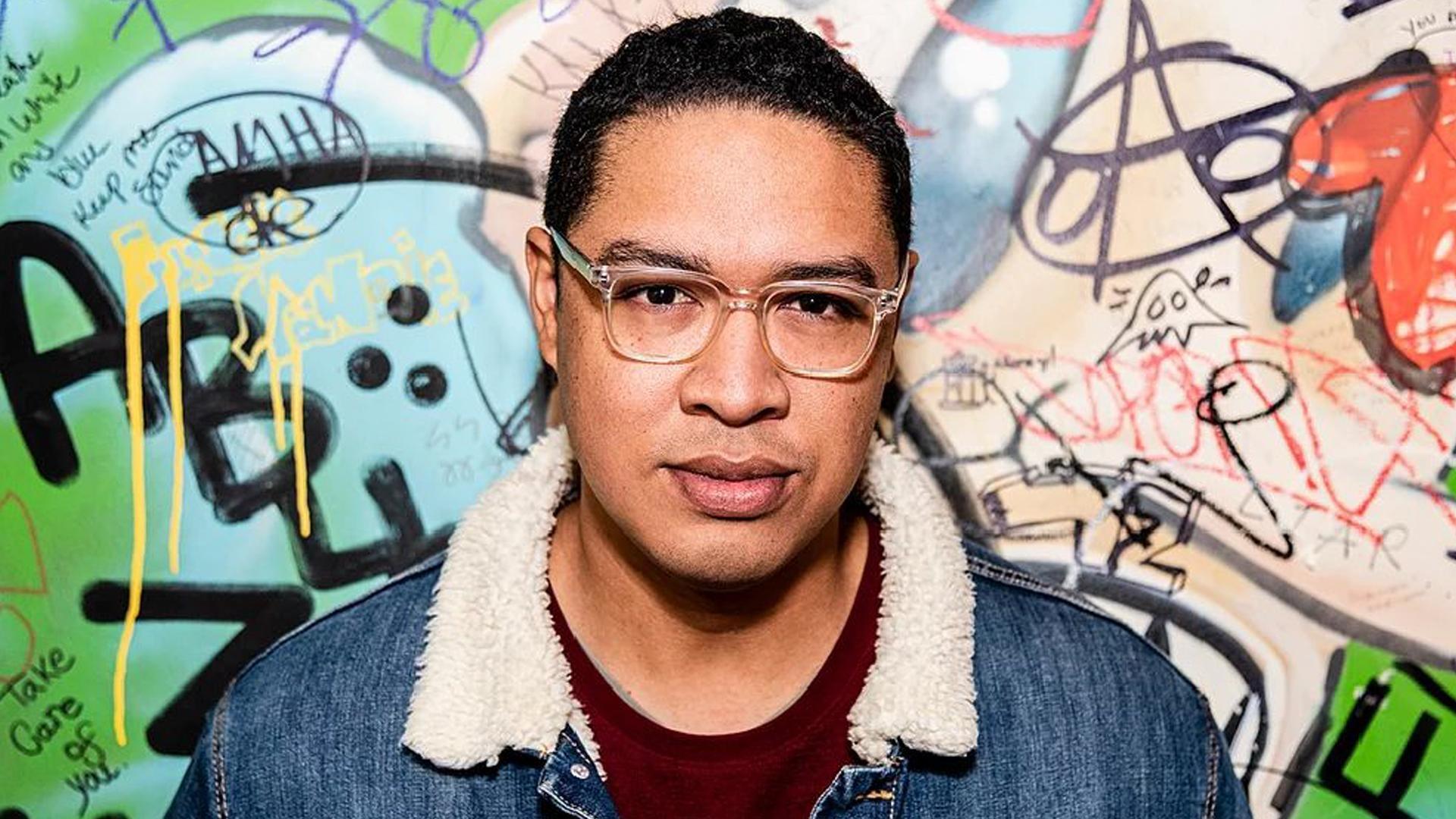 The host for the digital series is Shain Brenden, a US Navy vet who served multiple tours of duty over his 10-year career. He is now a comedian, writer, and actor in Portland, Oregon.
In 2018 he was named one of the "Funniest Five" Comedians in 2019 by Portland's Willamette Weekly and he was voted an "Undisputable Genius of Comedy" by the Portland Mercury. Later that year he finished Top 3 of the 'Portland's Funniest Person' Contest.
Shain has featured in projects for Nike, Google, Jordan, Marvel, Old Spice, the NBA 2K franchise, and was an on-air personality for NBC Sports. As a comedy writer, Shain is an alumnus of the CBS Diversity Sketch Comedy program, a Top-5 finalist in the WeScreenplay Coverfly TV Pilot contest, wrote and co-produced segments for NBC Sports Northwest, and has written several scripts forced upon friends, family, and industry professionals alike.
Executive Producers:
Greg Moyer
Pam Huling
Creative Director:
Rob Finch
Production Managers:
Amy Polansky
Jessica Stewart
Supervising Producer:
Natalie Taylor
Producer:
Mariko Fujinaka
Host:
Shain Brenden
Featuring:
Amjad A.J. Kirrish (Pups of War)
Harvey Pratt (Never Thirsty)
Clara Driscoll (A Small Token)
Jeff "Soldier Hard" Barillaro (Music Is My Mission)
Yolanda Mayo (A Piece of Home)
Wade Ishimoto (Operation Eagle Claw)
Andrea Peters (Crowning Glory)
Patricia A. Harris (The Escape Bug)
Saul Monroy (Keeping Time)
Janessa Goldbeck (The Contract)
Directors of Photography:
Jamie Francis
Will Boggs
JP Dobrin
Ivan Weiss
Matthew Callahan
Eric Jackson
Christian Hanna
Jason Greene
Alicia Afshar
Editors:
Bernardo Pantoja
Eric Maierson
Leandro Badalotti
Caroline Weaver
Assistant Editors:
Aubrey Moore
Meg Matsuzaki
Sarah Miller
Kennedy Smith
Graphics:
Conner Lee
Miró Merrill
Advisors:
Gene Tempest
Kyle Bibby
Special thanks:
Paws of War
Combat Female Veterans Families United
Lisa Marie Gilman
National Museum of the Marine Corps
Japanese American Veterans Association
USA Patriots