Showcase

Names and Faces
Sylvia Bugg
Chief Programming Executive and General Manager, General Audience Programming
Before becoming Chief Programming Executive and General Manager of General Audience Programming, Bugg served as Vice President of General Audience Programming, where she oversaw the PBS editorial team and led the strategy across all genres, including news, public affairs, documentaries, history, science, natural history and arts programs.
Prior to joining PBS, Bugg served as Vice President of Diversity and TV Content at the Corporation for Public Broadcasting (CPB). In this role, she provided strategic leadership and was responsible for CPB's efforts to advance diversity across public media through the collaboration and support of content creators, distributors and partnering organizations.
Bugg also previously worked at PBS as Director of General Audience Programming, where she led efforts to develop a portfolio of drama, performance and cultural programs. She also held several programming roles in history and public affairs at PBS. Prior to joining PBS, Bugg spent 12 years in programming, production and operations for several Discovery Communications networks.
Bugg holds an MBA from the Robert H. Smith School of Business at the University of Maryland, an MA in Journalism from American University and a BA in Communications from Old Dominion University. She is a member of the National Association for Multi-Ethnicity in Communications and Women In Film and Video. Through the T. Howard Foundation, she also mentors diverse and underrepresented college students and young professionals interested in media.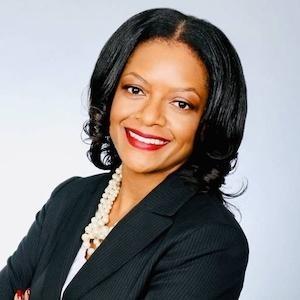 Lori Brittian
Vice President, LearningMedia
As Vice-President of LearningMedia, Brittain oversees PBS' flagship digital teaching and learning resource for preK-12 educators and students. She is responsible for setting the vision for the service and delivering media-centric content and learning experiences that center education equity, diversity and inclusion.
Prior to her appointment to Vice-President, Brittain served as the Senior Director of Strategy and Operations for PBSEducation. In that role, Ms. Brittain was responsible for operationalizing strategic goals around several initiatives, including early learning and secondary education content, teacher engagement, school readiness, and professional learning. She also led and advised on the design and implementation of education programs like the U.S. Department of Education funded Ready To Learning program, PBS KIDS Ed camps and TeacherLine all initiatives designed to empower public media stations, educators, parents and caregivers to support children's learning.
Prior to PBS, Brittain served as Program Director at the National Crime Prevention Council, where she collaborated with school districts, educators, and community-based organizations to engage students in a law-related education and civic engagement program funded by the Office for Juvenile Justice and Delinquency Prevention, U.S. Department of Justice. As Program Director, Brittain was responsible for strategic oversight and growth of the program and improving program quality and student learning outcomes.
Ms. Brittain is an advisor for Go, Grow, Be, an organization committed to supporting families who care for children with specialized needs in the Washington, DC area since 2018.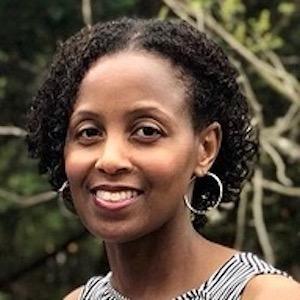 Bill Gardner
Vice President, Multiplatform Programming & Head of Development
As Vice President, Multiplatform Programming & Head of Development, Bill Gardner oversees PBS content strategy, development and production across platforms and formats in the genres of History, Science, Natural History and Arts & Culture. He and his team work closely with flagship PBS strands such as Nature, NOVA, American Masters and Great Performances as well as managing a large portfolio of series and premier documentaries in collaboration with PBS stations, public media organizations and independent producers and content creators.
Gardner and team especially emphasize the development of projects that feature significant outreach, education and digital content components, with particular focus on climate and the environment and contemporary cultural history, identity and artistic expression.
Bill also specializes in assembling blue-chip co-productions with partners across the globe, from public broadcasters to commercial networks and new media platforms to international impact organizations. He helped launch and leads the PBS-BBC co-production partnership, which provides dozens of hours of premium multiplatform factual content to the PBS schedule each year such as Spy in the Wild, The Planets and The Green Planet in the Science and Natural History genres and Basquiat: Rage to Riches, 8 Days and Civilizations in the History, Arts & Culture space.
Since joining PBS in 2012, projects he has overseen have won three Emmy Awards, two Peabody Awards, two Dupont-Columbia Awards, an Imagen Award, an NAACP Image Award, a James Beard Award and numerous Jackson Wild and Wildscreen Awards. International co-productions he has co-created, developed or commissioned have also earned several BAFTA, Grierson and IDA Awards in Europe.
During this time, PBS rose from the 12th to the 6th-most watched linear network in the United States, reaching hundreds of millions of viewers annually across platforms. Gardner's commissions and strategies have helped make PBS the #1 multicaster in unscripted content and routinely attract younger, more diverse content creators and audiences to PBS.
Other recent projects include major PBS specials and series such as America Outdoors with Baratunde Thurston; Finding Your Roots; The Farthest- Voyager in Space; The Age of Nature; Native America;The African Americans: Many Rivers to Cross, The Black Church: Our Story, Our Song; Reconstruction: America After the Civil War; Latino Americans; Makers: Women Who Make America; American Epic and Soundbreaking: Stories from the Cutting Edge of Recorded Music.
Before joining PBS, Gardner was Executive Producer at Discovery Studios, where he developed and produced national and global productions in the documentary, reality, lifestyle and CGI genres for multiple networks with partners such as the NFLPA, Petfinder.com and the Department of Defense. Prior to that he spent over a decade in the independent production world, working as director, producer, writer and show runner on projects for multiple networks both in the US and globally, including National Geographic, CNN, Discovery and The History Channel. He has produced programs in over 30 countries and spent two months embedded with US Special Forces investigating the looting of Baghdad's Iraq museum in 2003. During this time he was the first Westerner to film inside the holy Shi'a shrines of Abbas and Hussein in Karbala.
Bill holds a master's degree in cultural anthropology and has taught university courses in Arkansas and Marrakech, Morocco. He serves on several advisory boards and is presently Board Chair of the Jackson Wild Film Festival and Summit, where he helped launched the Jackson Wild Collective, a global database of local and indigenous filmmakers dedicated to diversifying the wildlife media community.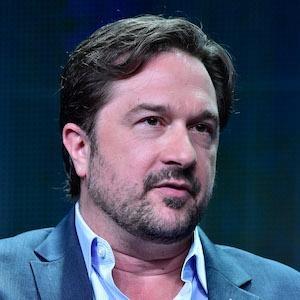 Maribel Lopez
Head of PBS Digital Studios
As Head of PBS Digital Studios, Maribel Lopez serves as the executive producer of PBS's original digital programming, oversees publishing operations and manages relationships with PBS member stations on behalf of PBS Digital Studios. She is responsible for identifying opportunities to expand reach and implement strategies to advance the legacy of PBS to the next generation of fans and supporters of public media.
PBS Digital Studios offers original series and short-form content that explore science, arts, culture and more. PBS Digital Studios is a leader in online content creation and averages over 27 million users and 50 million views on YouTube.
Prior to joining PBS in 2021, Maribel held several creative and leadership roles at member station Twin Cities PBS (TPT), located in St. Paul, Minnesota. She was the executive producer of Sound Field, an award-winning music education YouTube series produced for PBS Digital Studios and the managing director of Racism Unveiled, TPT's
pilot multiplatform storytelling initiative about racism in Minnesota. She was also managing director of Rewire.org, a national, nonprofit magazine for young adults produced by TPT. In these roles, she led the editorial vision, developed and implemented audience-centered digital content strategies that were mission-driven and data-informed, resulting in exponential growth across digital platforms.
Beginning as a production intern at Iowa PBS, Maribel has spent her entire professional career in public broadcasting. In 2010, she joined TPT's National Productions where she worked on traditional broadcast documentary films for the PBS system. In her more than a decade long tenure at TPT, she held roles within program development, production, marketing and events, eventually leading and growing new and emerging media projects. She was part of TPT's Emerging Leaders program (2018), a graduate of United Way's Leaders United professional development program (2019) and played an integral role in forming TPT's first employee resource group for BIPOC staff.
A frequent public media conference presenter and panelist, Maribel is most passionate about engaging newer, younger audiences to public media through digital journalism and storytelling and is interested in developing and retaining public media's future leaders. Maribel regularly serves as a mentor for PBS Digital Immersion, Public Media Women in Leadership and is a past member of the PBS Digital Media Advisory Council (DMAC).
Maribel is a member of Poynter's Leadership Academy for Women in Media (2021) and she has served as a panel reviewer for the National Endowment for the Humanities and the John S. and James L. Knight Foundation.
Maribel holds a bachelor's degree in mass communications and Spanish from Wartburg College in Waverly, Iowa.
Maria Bruno Ruiz
Vice President, Program Content Strategy and Scheduling
As Vice President, Program Content Strategy and Scheduling and a member of the Executive Editorial team in General Audience Programming, Maria Bruno Ruiz oversees strategic planning and implementation of the PBS master schedule.
She manages the multiplatform rollout of content on broadcast and partners on streaming platforms. She oversees all packaged channels and the PBS Plus syndicated service. She also provides thought leadership on tent-pole programming and special programming events, as well as create seasonal and monthly primetime schedules for National Program Service. Bruno Ruiz is responsible for evaluating proposals and participating in content acquisition decisions to ensure PBS' lineup meets member station scheduling needs and includes a diverse mix of subject matter.
Under her stewardship as the drama editorial lead Bruno Ruiz strives to bring strong titles to PBS. She approved such titles as: HOWARD'S END (nominee, Best Mini-Series, BAFTA Awards, 2018), THE WINDERMERE CHILDREN (winner, Best European TV Movie or Mini-series, Prix Europa, 2020; nominee, TV Award, BAFTA Awards, 2021); VIENNA BLOOD (winner, Romy's International Award and Best Actress in a series, Australia, 2021); ATLANTIC CROSSING (winner, International Emmy for best TV movie/mini-series, 2021); MISS SCARLETT AND THE DUKE and COBRA. She also conceived of the 10-year celebratory special for CALL THE MIDWIFE, "Special Delivery."
Bruno Ruiz leads the interdepartmental team responsible for sequencing multiplatform rollout of approved dramas and content for broadcast, PBS Plus, streaming on Passport/MVOD, FVOD and she also oversees the review of content for the Amazon PBS Masterpiece Channel, PBS Living Channel and PBS Factual Channel.
Bruno Ruiz joined PBS from Boston's WGBH, where she began her tenure in 1997 as an intern for the long-running series ANTIQUES ROADSHOW and subsequently rose to the role of Director of Programming, Broadcast Editorial. In that position, Bruno Ruiz was responsible for the leadership and management of schedules for both WGBH 2 and WGBX 44, and produced the master broadcast schedules for NHPBS, NHExplore and WGBY Springfield in coordination with their programming teams. In addition, Bruno Ruiz evaluated potential content for acquisition and advised on the program development for internal productions and external independent producers.
Bruno Ruiz was a member of the Programming Advisory Committee (PAC) for PBS General Audience Programming and the PBS Children's Advisory Committee. She has also served as Vice President and, later, President (twice) of the Public Television Programming Association (PTPA), working collaboratively with PBS stations across the system. She has served on program advisory boards for MAYA & MIGUEL, SESAME STREET, SUPER WHY and DANIEL TIGER'S NEIGHBORHOOD and was a film submission reviewer for the INDEPENDENT LENS LINCS Project. She has won the Golden Grid award for High Achievement in Grid Scheduling. She holds an M.A. from Emerson College and a B.A. from the University of Massachusetts Amherst.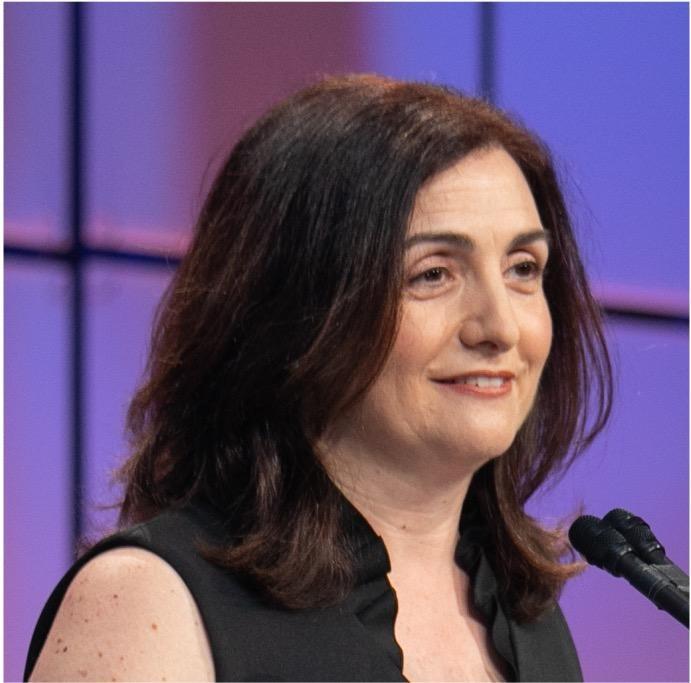 Adaora Udoji
Vice President of Programming & Operations
Adaora is a serial successful storyteller having won awards across digital, film and broadcast. She works at the nexus of media, digital and emerging technology having excelled in both creative and executive roles producing content, developing teams, new media products, partnerships, business models, angel/venture capital investing and serving on boards.
Projects and works she has created, produced and contributed to have premiered and appeared at the Sundance Film Festival, Tribeca Film Festival, and other festivals as well as on ABC News, CNN, public radio and many other platforms.
Select honors include 2021 Secret Garden Premiere at Sundance, Tribeca Film Festival Storyscapes 2019 + Juror, SXSW-Judge 2019 & 2020 + Advisory Board of NEW Inc of the New Museum + Advisor at the Broadway Accelerator + Knight Foundation 360 Challenge and Advisor, Harmony Labs. She is the recipient of a number of acknowledgements including recognition by The National Academy of Television Arts, and Sciences, the Alfred I. duPont–Columbia University Award and The National Press Club.
She graduated from the University of Michigan and the UCLA School of Law and also holds dual American and Irish citizen, which has helped her live on four continents.