THE ORCHESTRA, THE CONDUCTORS & THE ORGANIST
ORCHESTRA AT TEMPLE SQUARE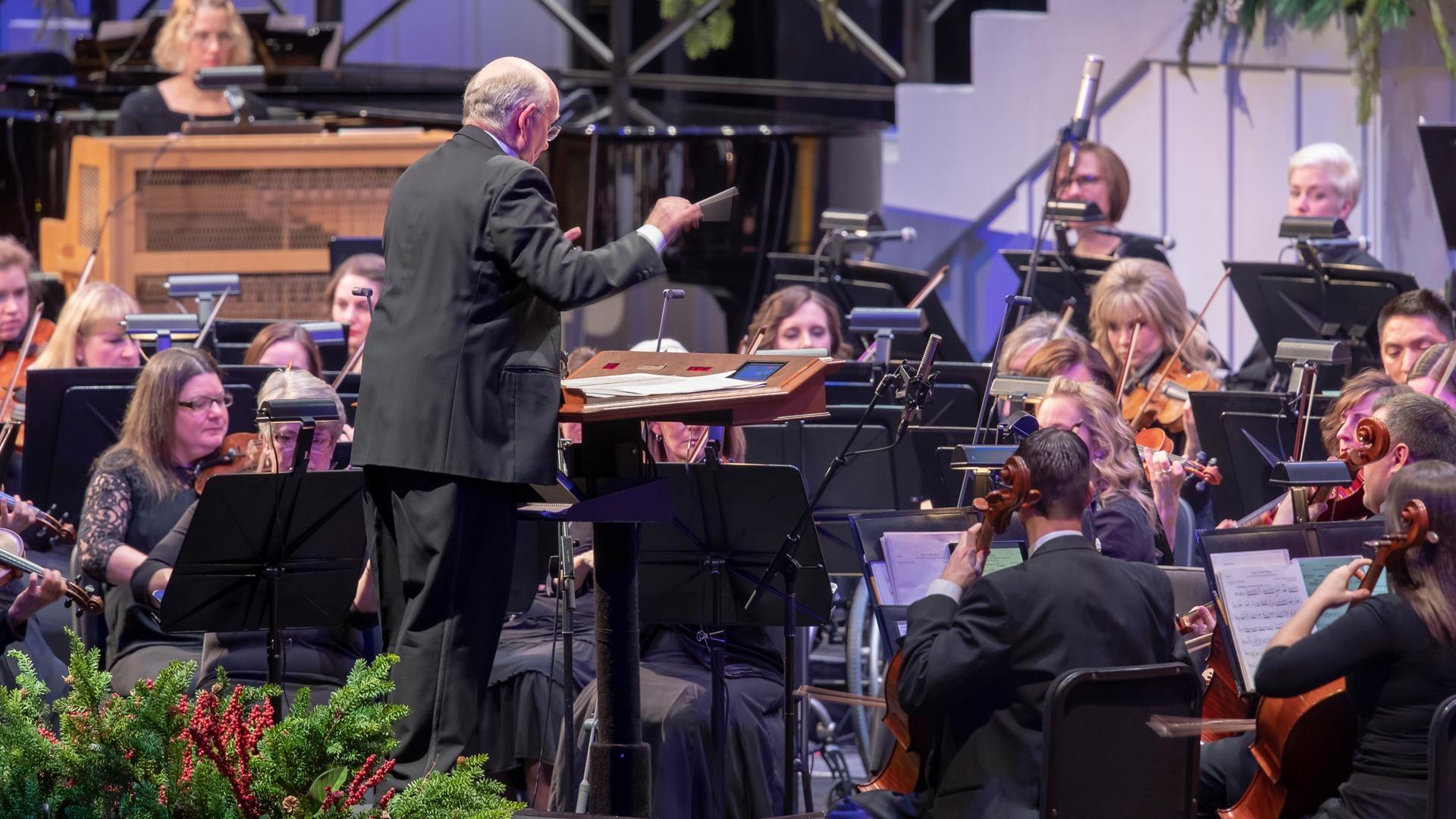 The Orchestra at Temple Square is a 200-member, all-volunteer symphony orchestra organized in 1999 to perform and accompany the musical ensembles of The Tabernacle Choir organization. The Choir and Orchestra, with their incomparable medley of voices and instruments and their shared faith in God, are a significant, recognizable presence in the world of music, giving service through song. More info at https://www.thetabernaclechoir.org/about/orchestra.html.
DR. MACK WILBERG, MUSIC DIRECTOR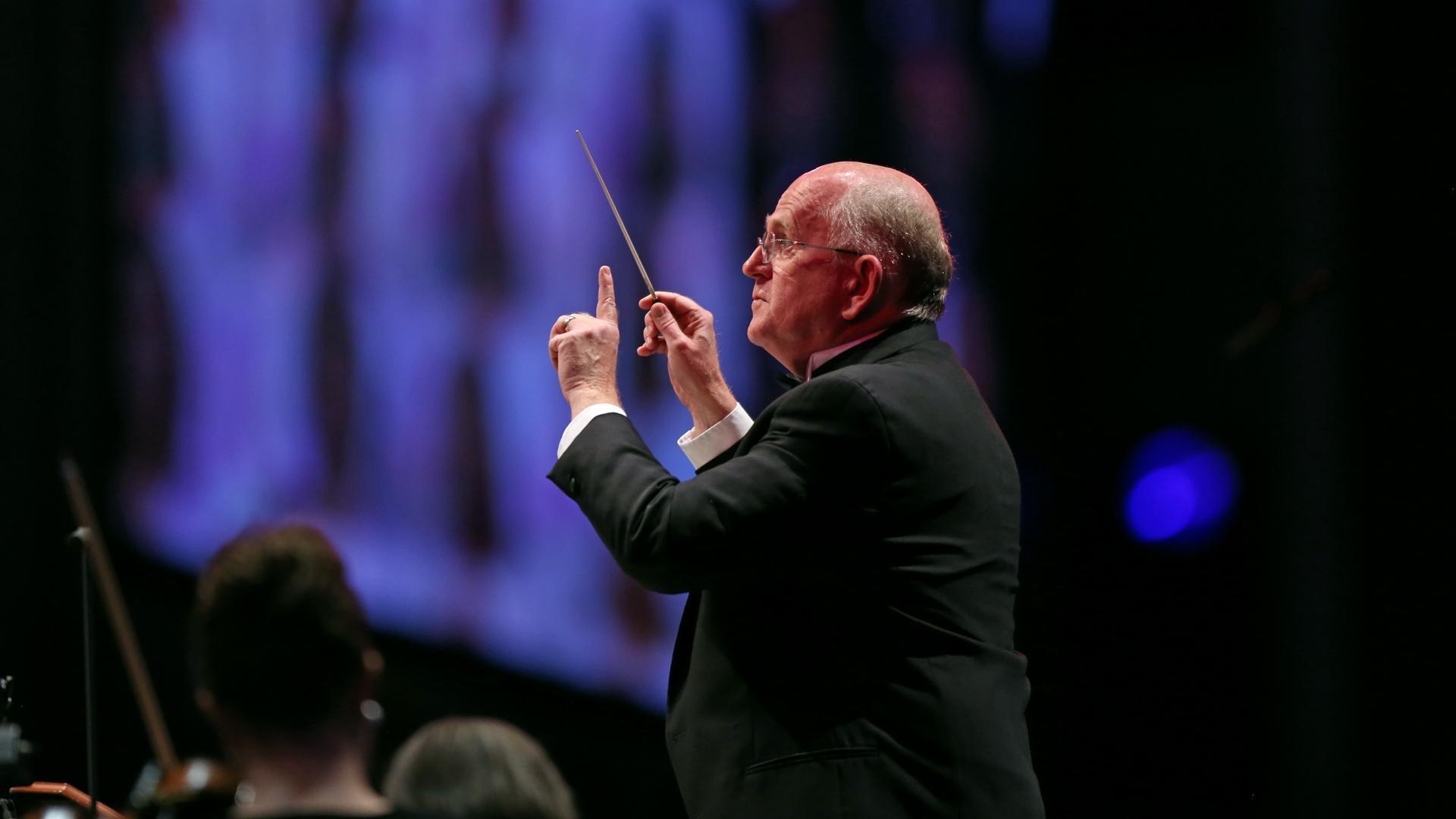 Dr. Mack Wilberg was appointed music director of the Choir in March 2008, after serving as associate music director since May 1999. Wilberg received a bachelor's degree in piano and composition from Brigham Young University, and master's and doctoral degrees from the University of Southern California. He is a former university music professor as well as a former member of the American Piano Quartet.
Wilberg's compositions and arrangements are published exclusively by Oxford University Press and have been performed and recorded by musical ensembles throughout the world, including at the World War II Memorial Dedication and the funerals of Presidents Ronald Reagan and Gerald Ford.
DR. RYAN MURPHY, ASSOCIATE MUSIC DIRECTOR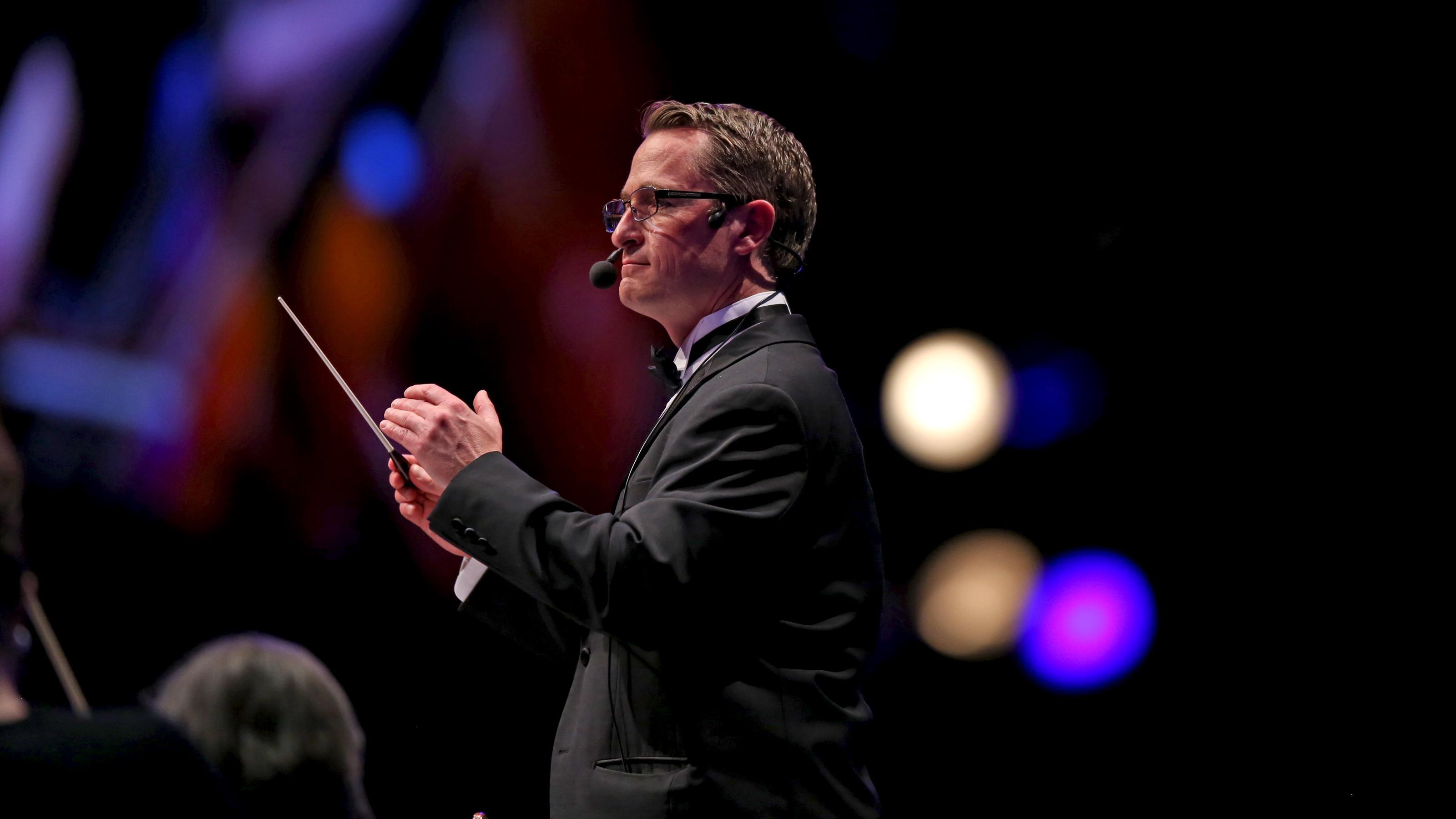 As associate music director, a role he has held since 2009, Dr. Ryan Murphy's main role is to assist Dr. Wilberg in the creative direction of the Choir. Hailing from Newtown, Connecticut, Murphy started playing the piano at the age of five with his father, who had been too poor as a kid for lessons. Murphy joined the Episcopal Boy Choir in fourth grade and spent his childhood performing at both the Episcopal Church and The Church of Jesus Christ of Latter-day Saints in his community. By age 11, he soloed in Messiah.
Murphy has a master's degree in choral conducting from Brigham Young University and a doctorate in choral conducting from Boston University. Prior to his appointment with the Choir, he conducted six choirs in the Boston area, including two choirs at the prestigious New England Conservatory Preparatory School. He served for four years as the choral director at the Walnut Hill School for the Arts, an internationally recognized secondary school affiliated with the New England Conservatory of Music. He was the music director of the Tuacahn Amphitheatre in St. George, Utah, from 2005 to 2007 following five seasons as music director at the Sundance Institute in Provo, Utah. While in Boston, he maintained an active performing schedule, including collaborations at the Tanglewood Summer Festival.
RICHARD ELLIOTT, PRINCIPAL ORGANIST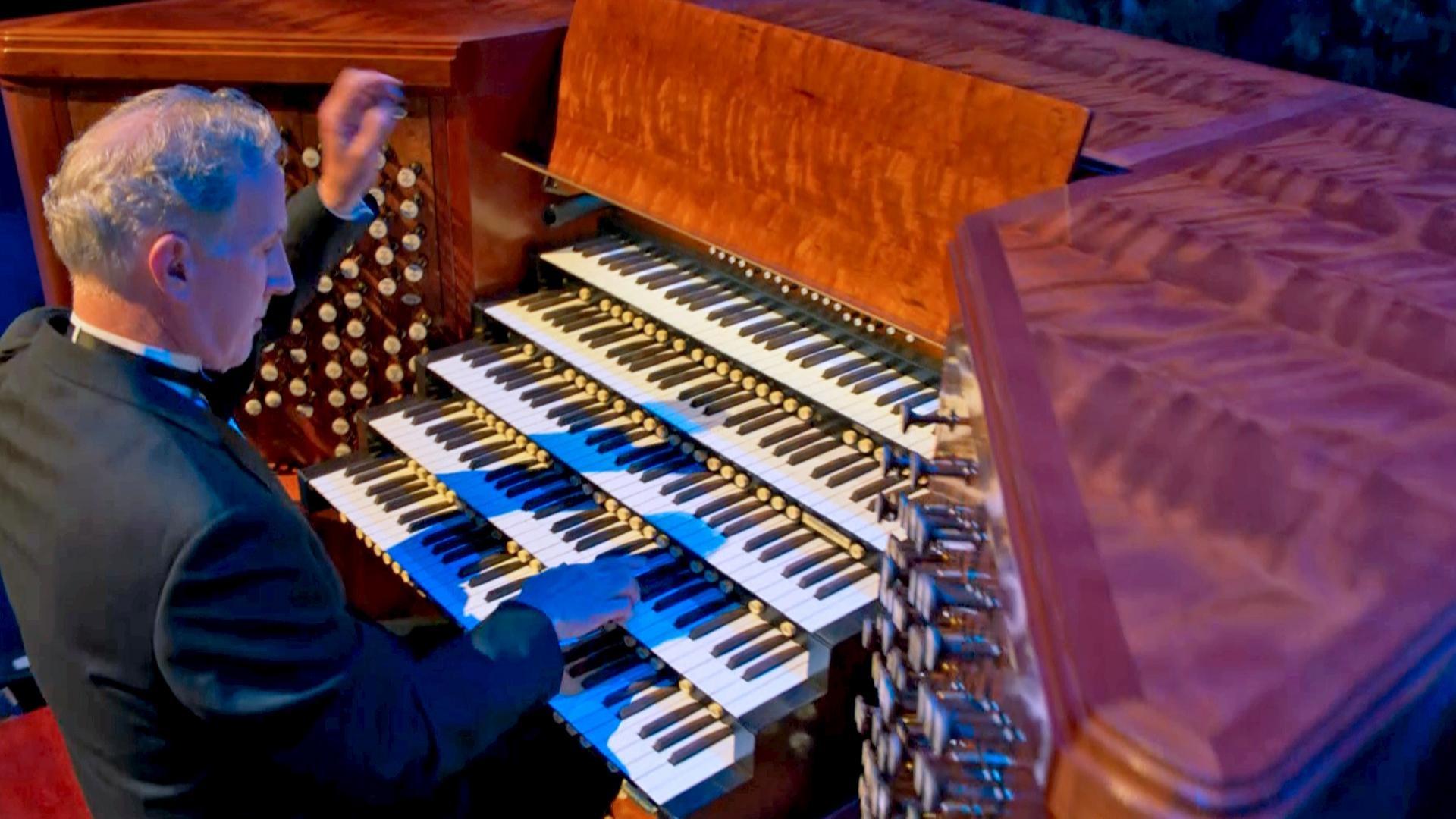 Richard Elliott began as a piano player pursuing a dream to make it with popular music. As a young man, he'd pay the bills by playing organ for the local Lutheran church service while moonlighting as a keyboardist with his rock and roll band. After souring on the lifestyle of a rock musician, he decided to double-down on organ performance, and studied at the Peabody Conservatory and the Catholic University of America before earning a bachelor's degree in music at the Curtis Institute of Music and master's and doctoral degrees from the Eastman School of Music in Rochester, New York. A former assistant organist for Philadelphia's famed Wanamaker organ, he currently sits on the advisory boards for the Friends of the Wanamaker Organ and the Eccles Organ Festival at Salt Lake City's Cathedral of the Madeleine. Prior to his appointment as Tabernacle organist in 1991, he was an assistant professor of organ at Brigham Young University.
Elliott maintains an active concert schedule and has performed the world over. He has garnered a following of avid fans and is often recognized around the world. His solo performance of "Go Tell it on the Mountain," for which he relied heavily on footwork, has garnered 2.7 million views on YouTube.