THE TABERNACLE CHOIR AT TEMPLE SQUARE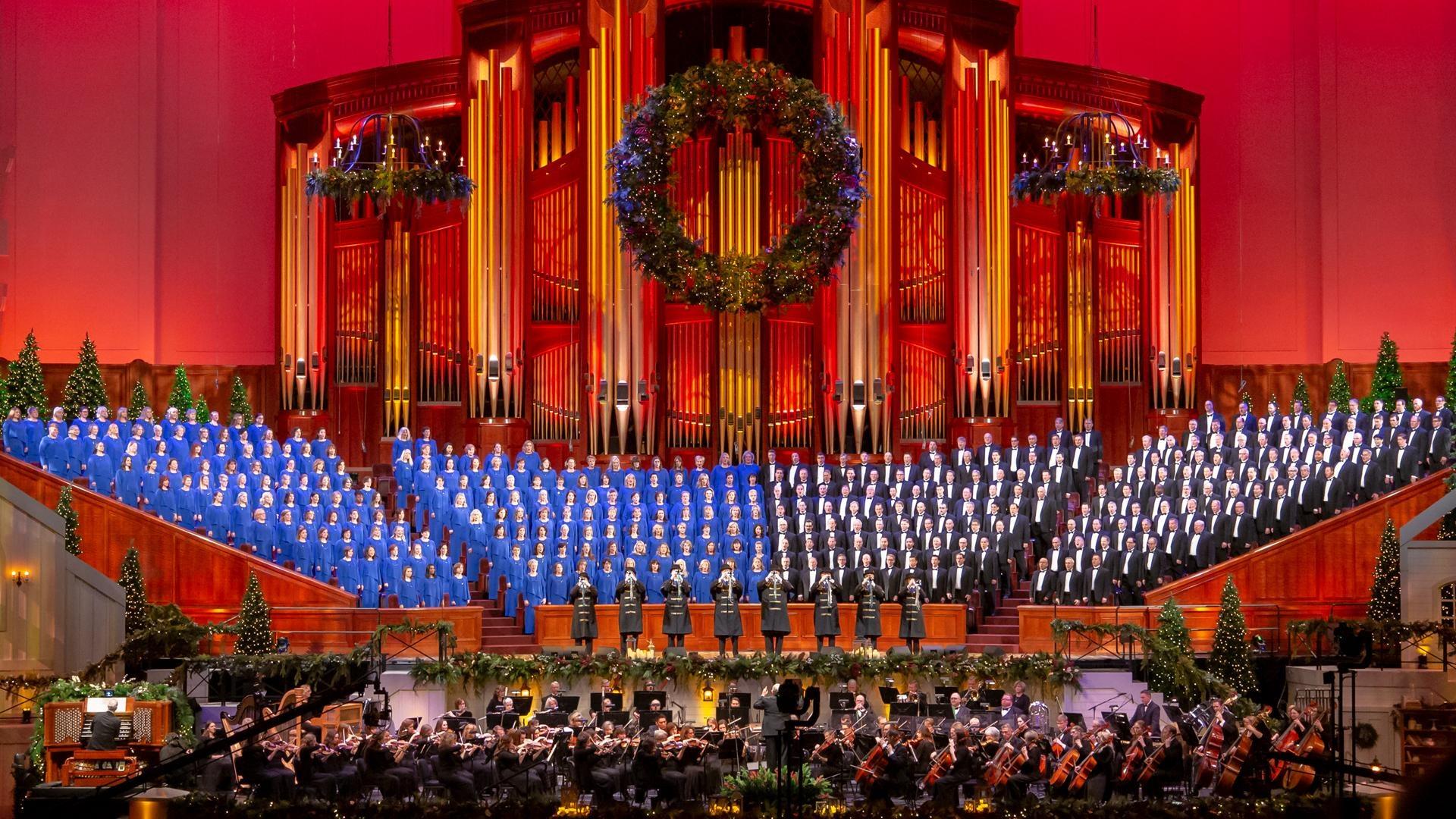 The Tabernacle Choir at Temple Square is a world-renowned, 360-member choir credited with over 4,700 episodes of its weekly live performance of "Music & the Spoken Word." The program is the longest continuing network broadcast in history, now celebrating its 90th anniversary.
The Choir has traveled around the world performing in acclaimed concert halls, for the inaugurations of seven U.S. presidents beginning with its first for President Lyndon B. Johnson in 1965, at World's Fairs and expositions, in acclaimed concert halls, on television and radio broadcasts and now internet streams, and numerous other prestigious events and occasions.
The Choir has won four Emmy® Awards, 1 Grammy Award and multiple Grammy nominations, was awarded the National Medal of the Arts in 2003 and inducted into the Classical Music Hall of Fame in 2015. It has released over 200 recordings which have earned two platinum and five gold albums and hit #1 on Billboard®'s classical music charts 13 times.
When Latter-day Saints moved to the Salt Lake Valley in the American West under the direction of Church President Brigham Young, a small choir was formed which first sang at a conference of the Church on August 22, 1847, just 29 days after the first pioneers arrived.
From this small beginning, the Choir has become an international musical sensation. In 1929, the Choir began broadcasting Music & The Spoken Word on radio. Now the program—carried on over 2,000 radio and television stations and with over 4,700episodes—is the world's longest continuing network broadcast. In 2012 the Choir launched a YouTube channel, enabling more people in countries all over the world to experience the music of the Choir and Orchestra.
In October 2018, the Choir changed its name to "The Tabernacle Choir at Temple Square."
To learn more about the Choir and to see a roster of its current and former members, visit thetabernaclechoir.org