MEGAN HILTY & NEAL McDONOUGH
Meet Megan Hilty
Go behind the scenes of Christmas with The Tabernacle Choir with guest artist Megan Hilty.
In the 2022 "Christmas with The Tabernacle Choir" special, Hilty joins the Choir, Orchestra, trumpeters and bell ringers in performing well-known holiday tunes, classic Christmas carols and hymns. Traditional Irish musical numbers and elements are woven throughout the program in honor of Hilty's and McDonough's shared heritage.
"My experience with The Tabernacle Choir, music director Mack Wilberg and everybody behind the scenes was almost indescribable. Every single second of it was infused with joy and there is so much incredible attention put into every detail of the show. You can feel the love in every set decoration, in the lighting plot, in everything. I think this concert is the ultimate Christmas celebration."
– Megan Hilty
Megan Hilty is an American singer and actor, most recognizable for her portrayal of Ivy Lynn in NBC's musical drama "Smash." A Tony Award nominee, she is a dynamic performer both on stage and on screen. Hilty starred in "Patsy & Loretta" on Lifetime, for which she was nominiated for a Critics Choice Award for Best Actress. Hilty's television credits include Hulu's "Difficult People," the final season of CBS's "The Good Wife," as well as "The Good Fight" for CBS All Access.
On stage, she is known for her Broadway performances as Glinda the Good Witch in "Wicked," Doralee Rhodes in "9 to 5: The Musical," and her Tony Award-nominated role as Brooke Ashton in "Noises Off." Megan is married to singer/songwriter Brian Gallagher and they have two children.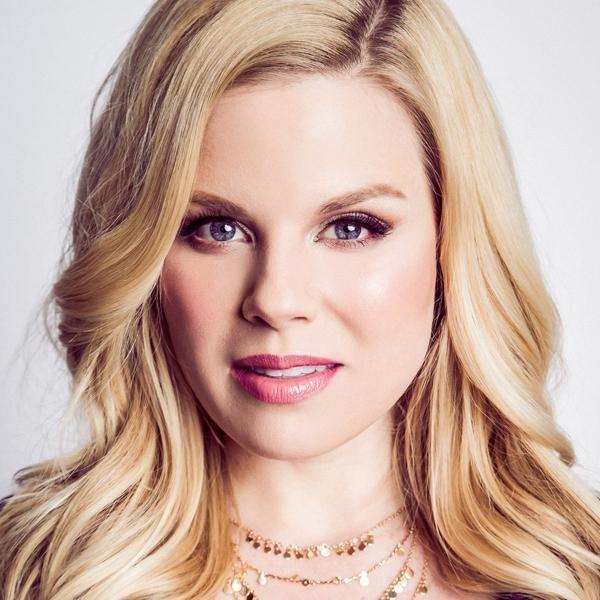 SLIDESHOW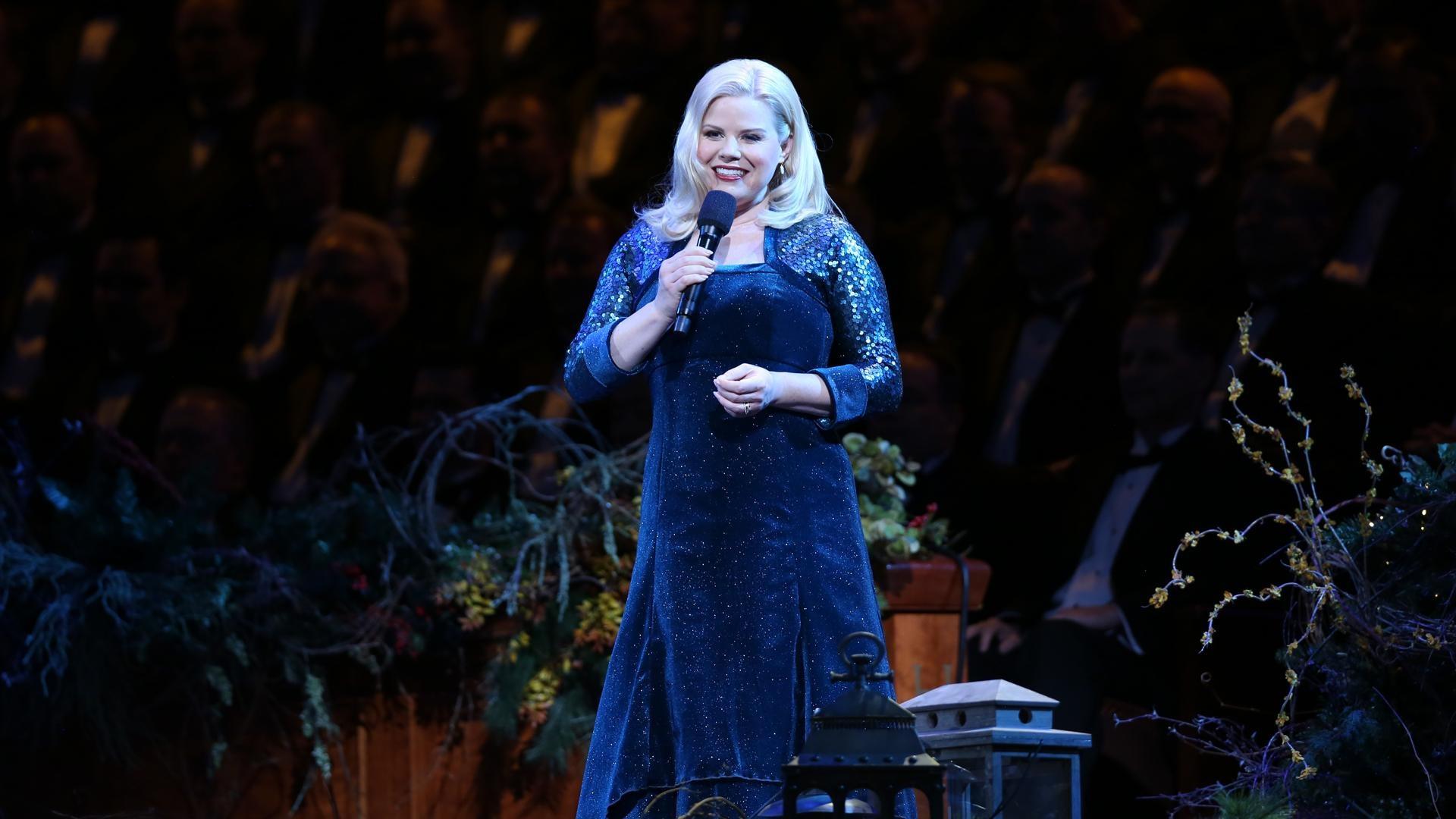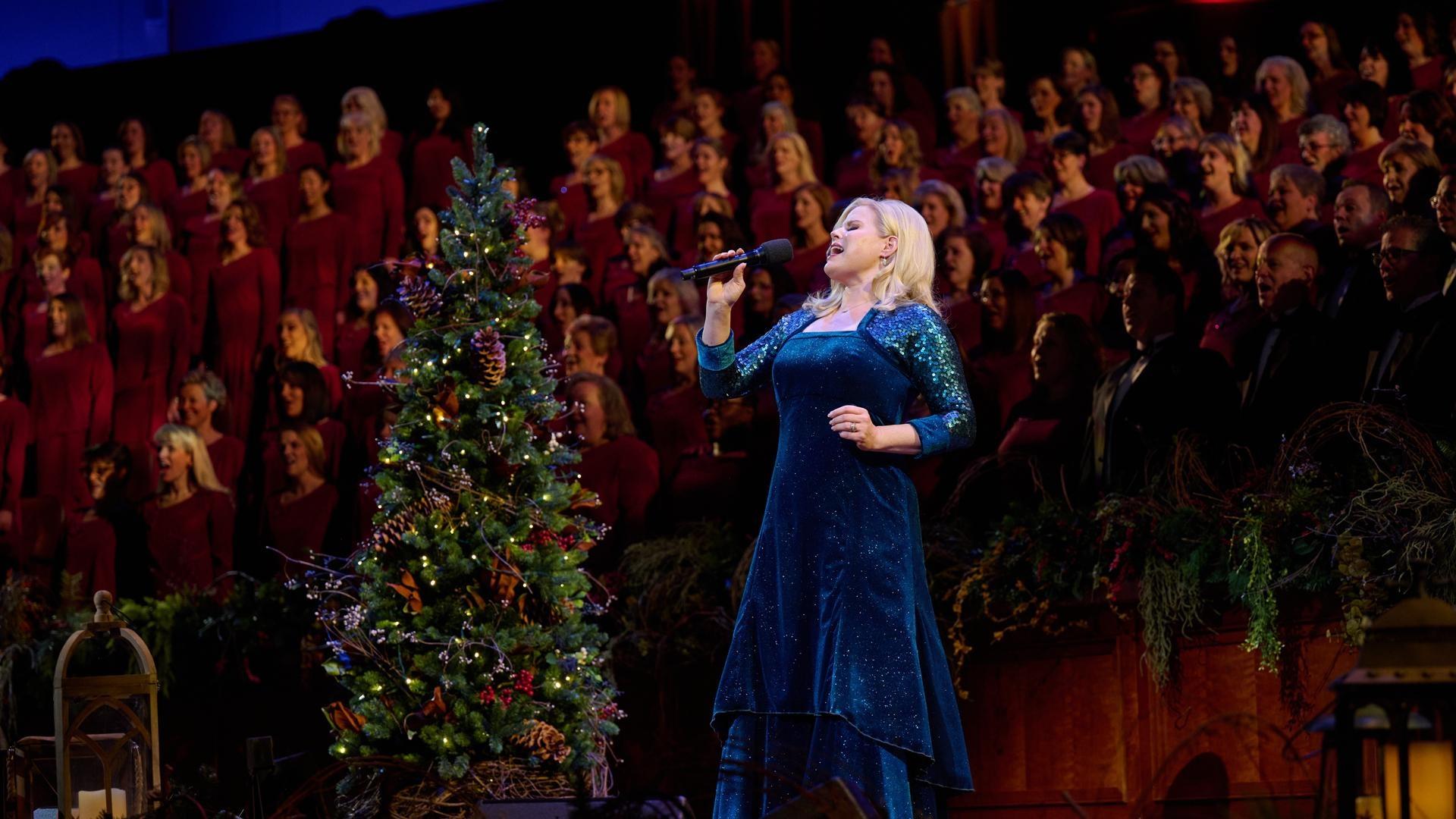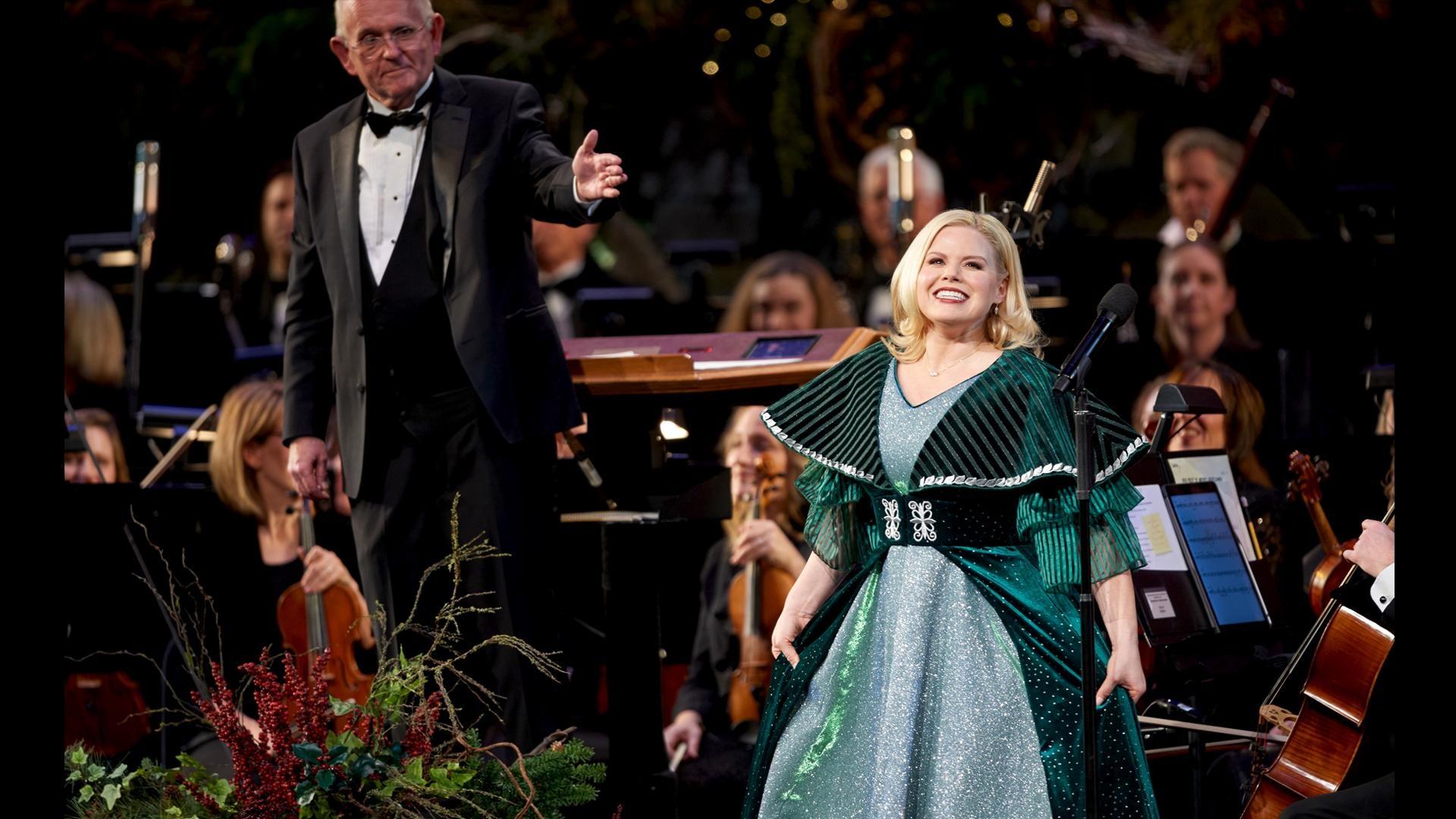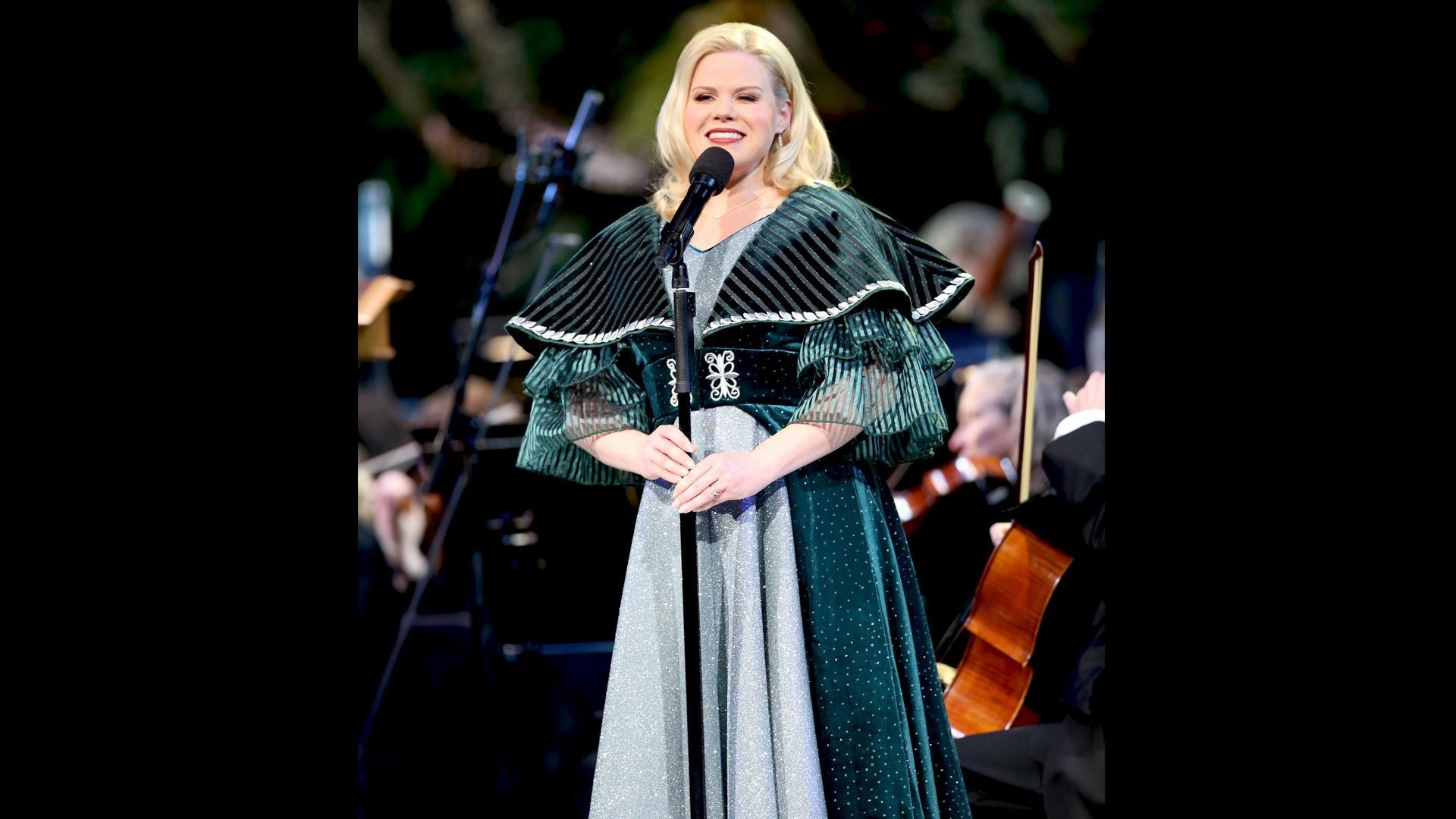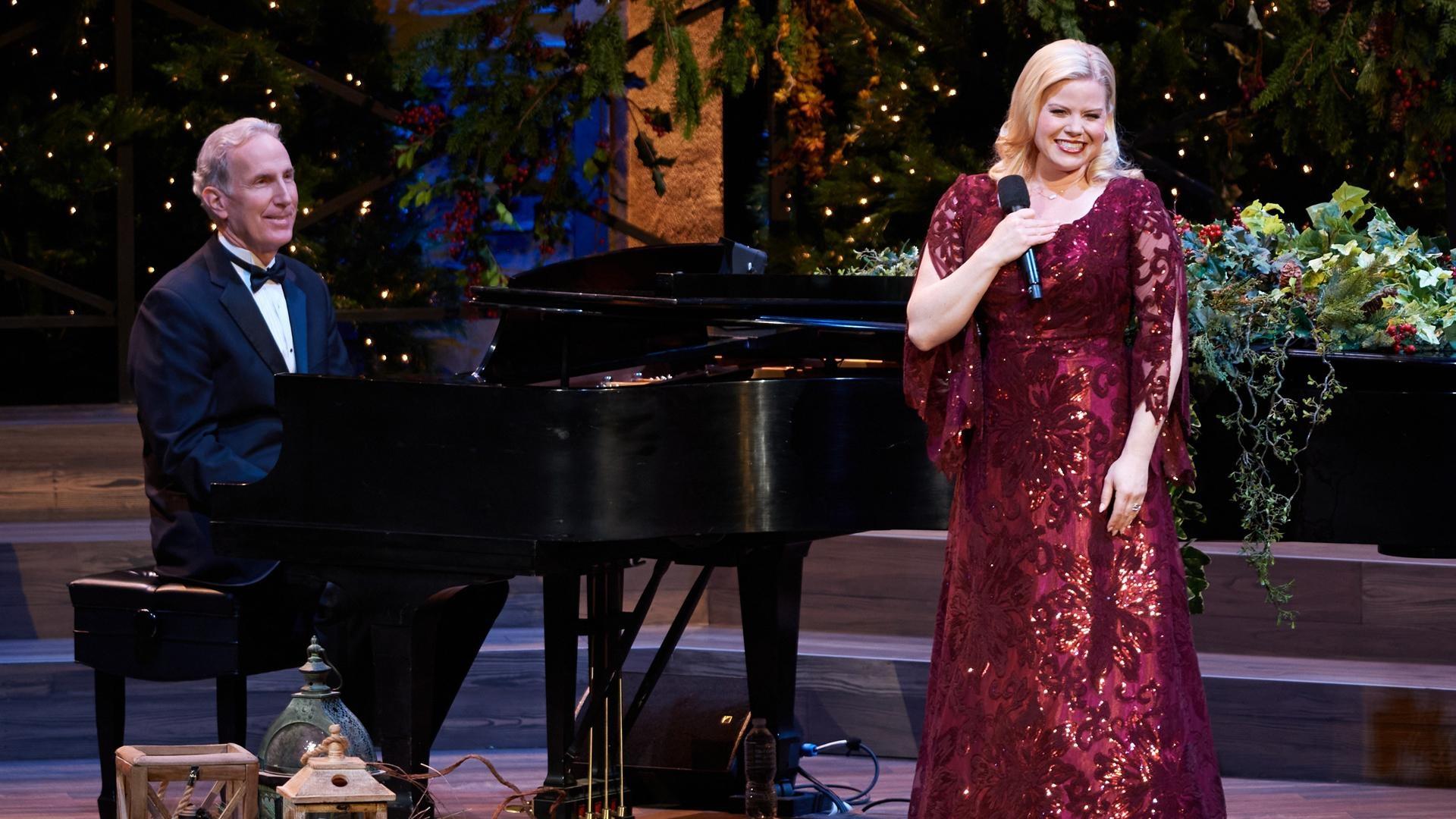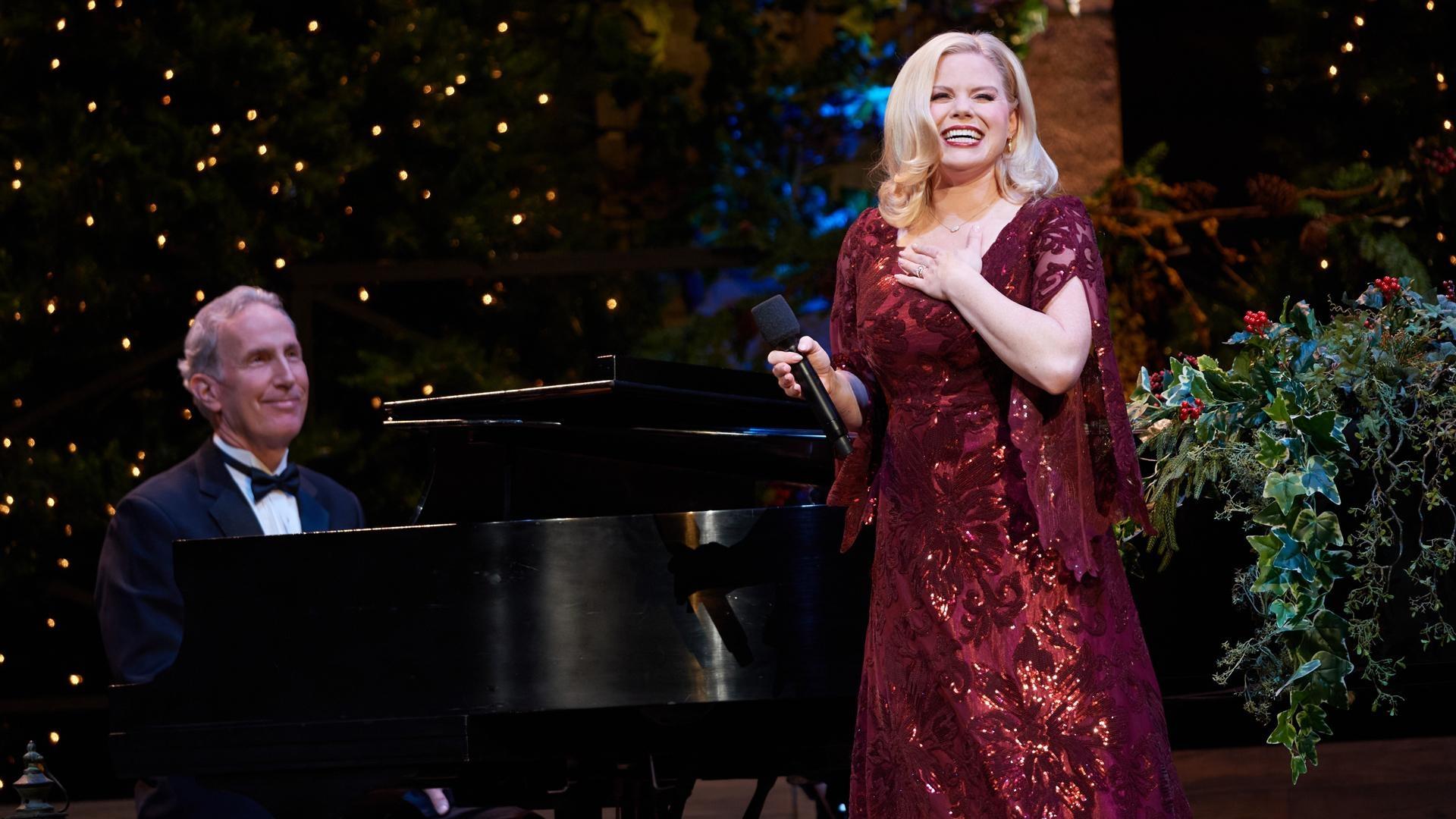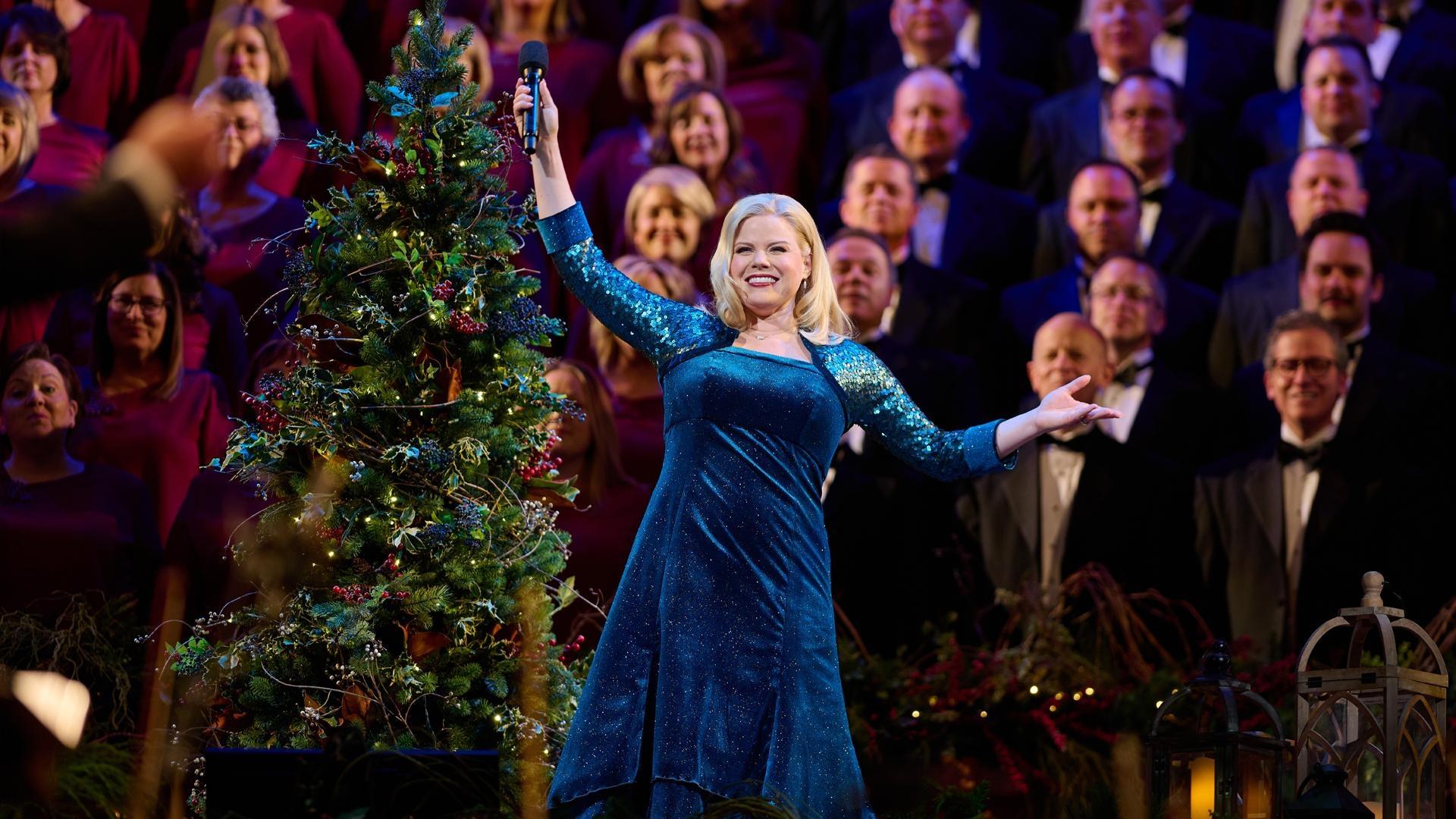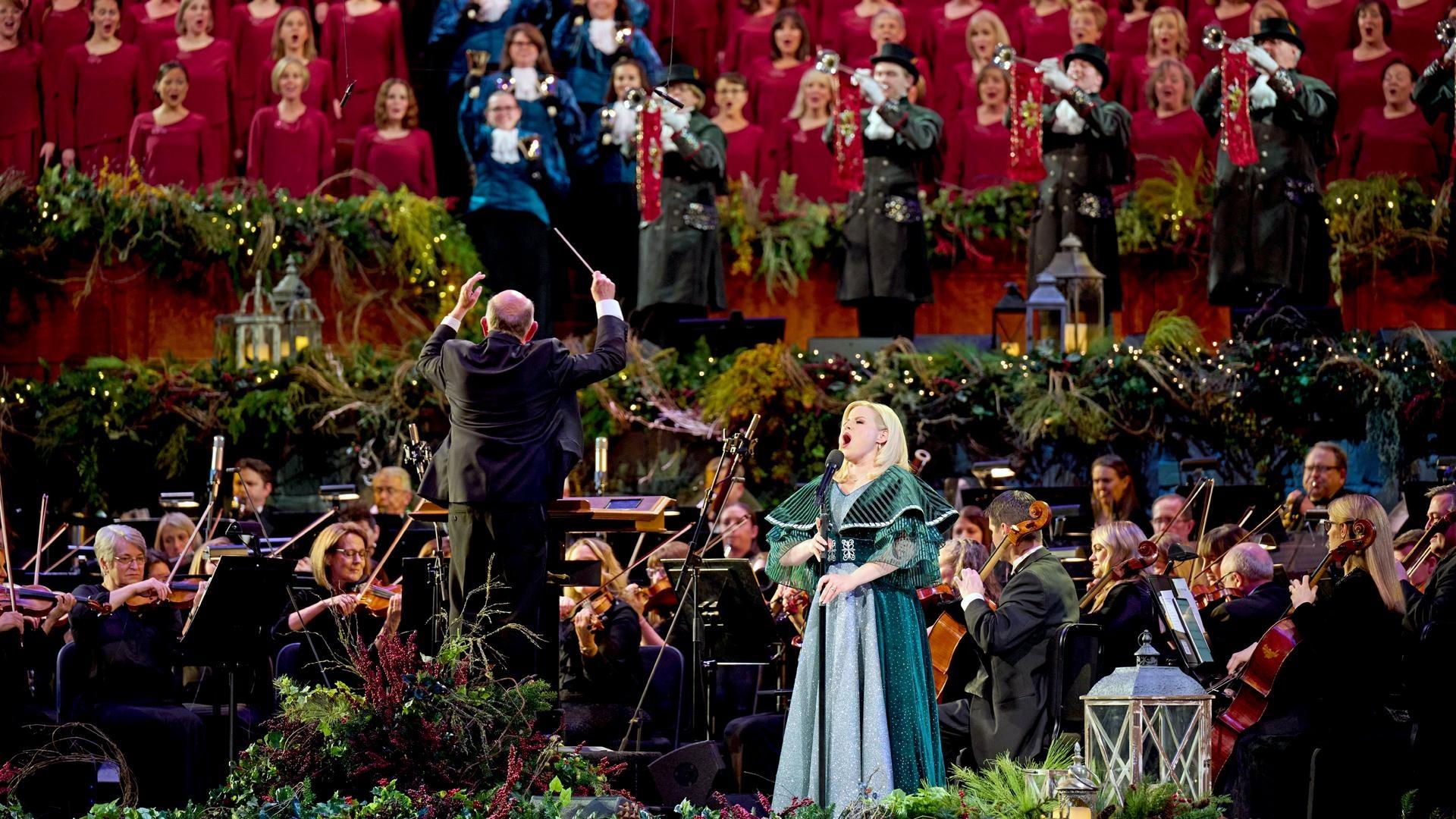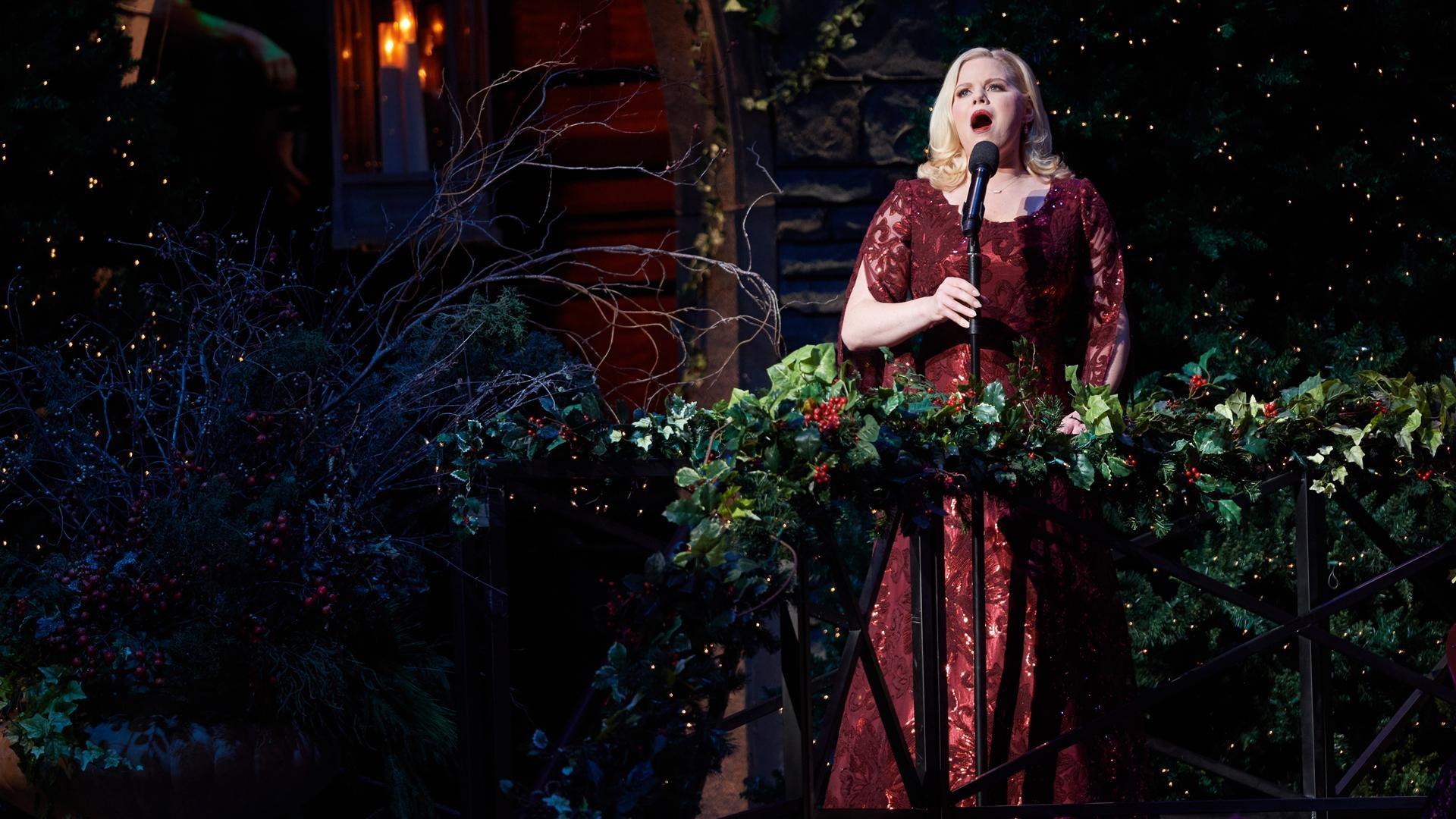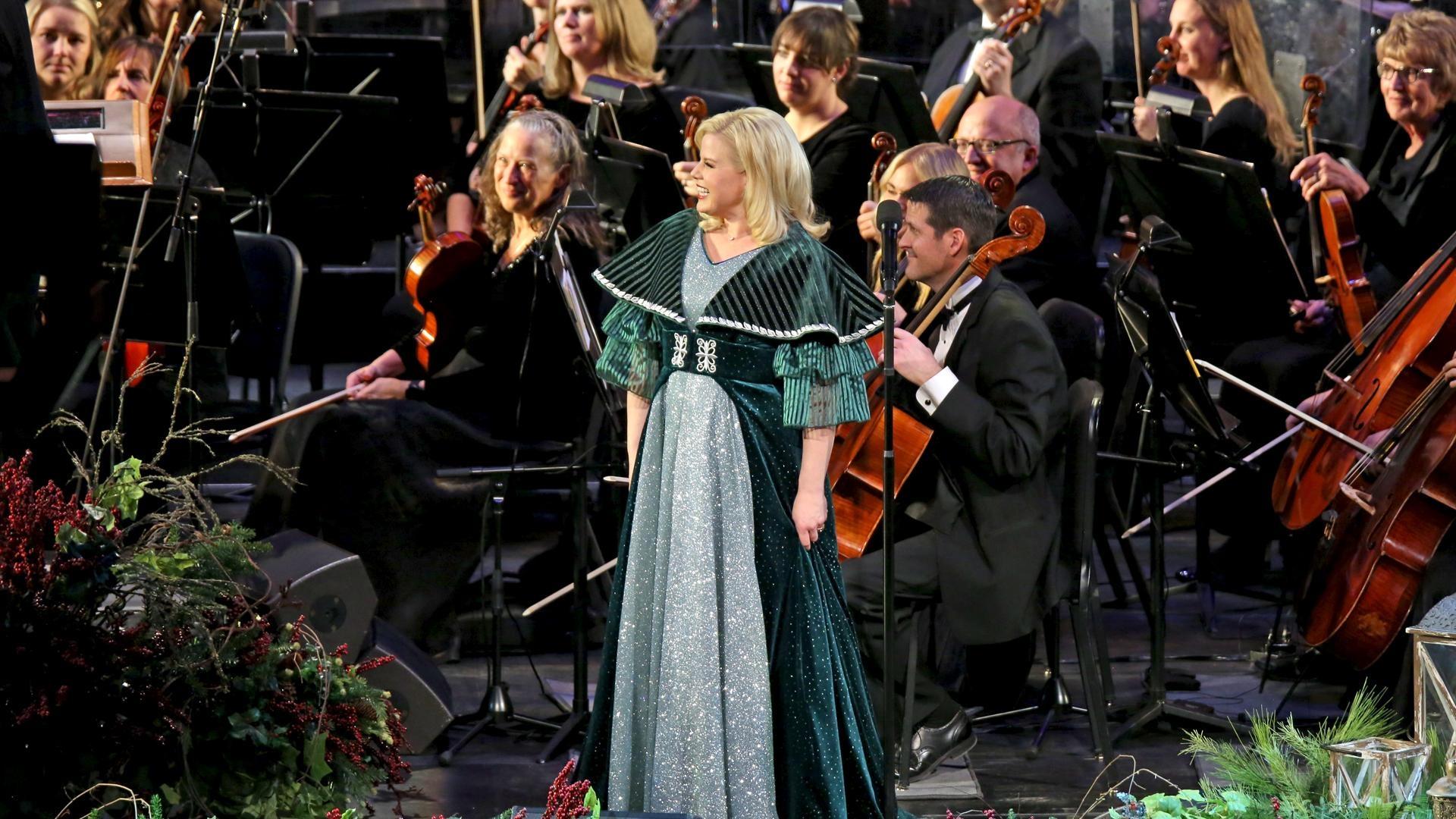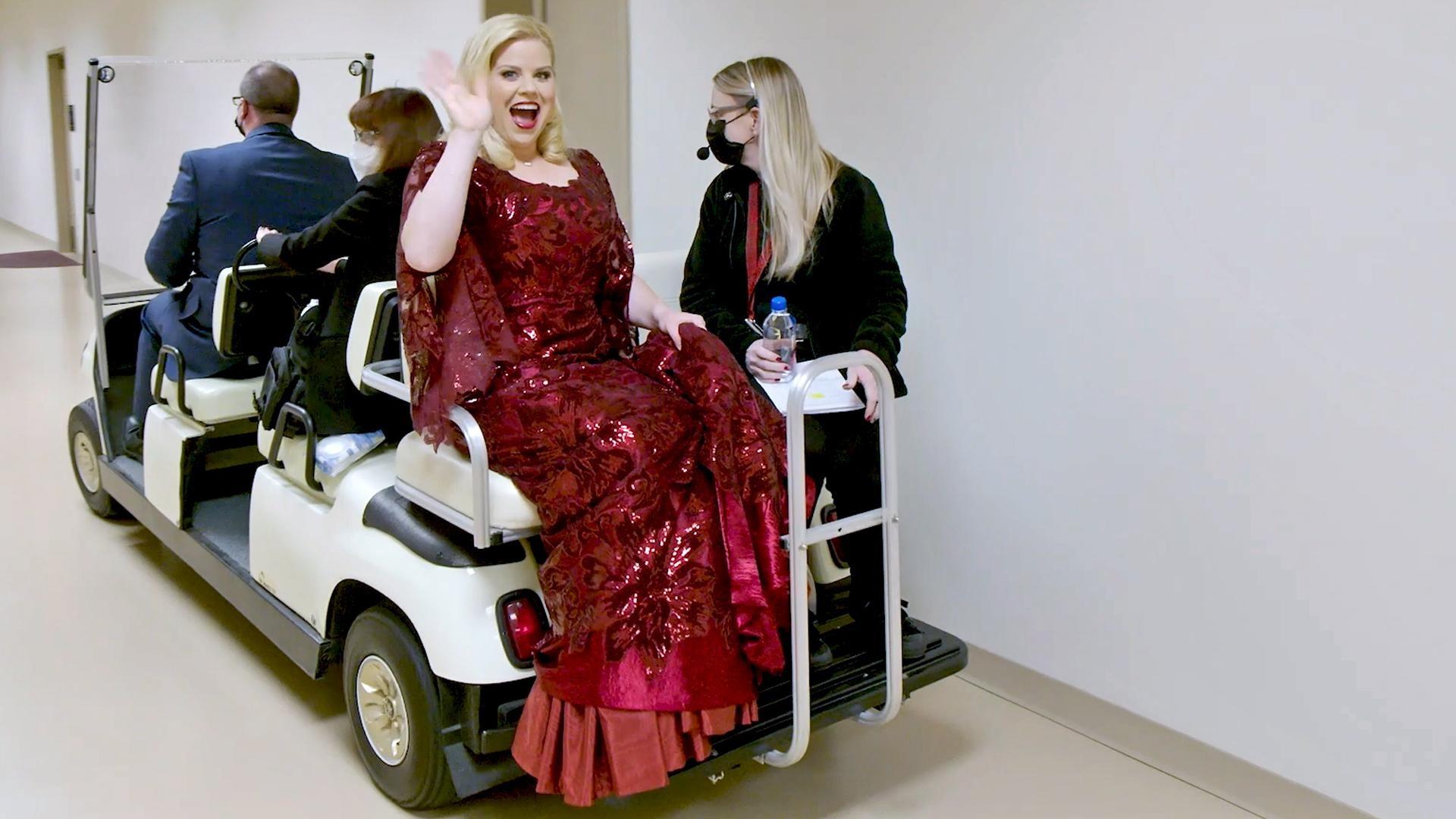 Backstage With Neal McDonough
Go backstage with The Tabernacle Choir's guest artist, actor Neal McDonough.
Serving as the evening's narrator, McDonough delivers thoughtful reflections on the role that family, heritage and traditions play at this time of year. McDonough, whose own parents emigrated from Ireland to Boston in the late 1940s and early 1950s and who instilled in him a deep love of his homeland and heritage, shares with the audience the symbolism behind traditional Irish customs, many of which have been embraced and are well-recognized around the world.
"Creating this show of Christmas, and talking about the things that I love most, it's truly a highlight of my career." It's so emotional and so powerful what we say on stage. The whole true meaning of the show is all about family. I am just so honored to be part of a show, alongside a world-class group, that really talks about life. It's about kindness and forgiveness and realizing that it's not about us, it's about the greater good. For me to be able to express how I feel onstage, it's such an empowering feeling because I haven't really had that ability to be able to speak about how I feel about life and how I like that to be with my art. It's an inspiring, humbling, fantastic feeling."
– Neal McDonough


Neal McDonough is a multi-talented and award-winning actor who has been seen in over 100 films, including the award-winning Christian film "Greater" (2016), "Captain America" (2014), "Forever Strong" (2008), and "The Warrant" (2020) and nearly one thousand hours of major television dramas, including Lt. Compton in the World War II mini-series, "Band of Brothers," many seasons as Sean Cahill in the hit TV series "Suits," and Robert Zemekis's "Project Blue Book."
Not limited to feature films and television, McDonough has also recently finished stage runs as Daddy Warbucks in "Annie" and the title role in "Willy Wonka and the Chocolate Factory." Born to Irish parents and raised in Dorchester, Massachusetts, Neal is a devout Catholic. His most prized accomplishments are his relationships with his wife, Ruvé, their five children, and with God.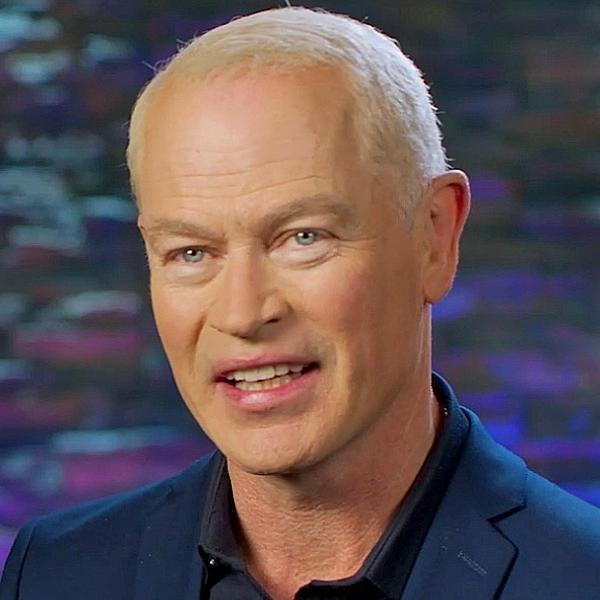 SLIDESHOW