Gift of Christmas, Everywhere!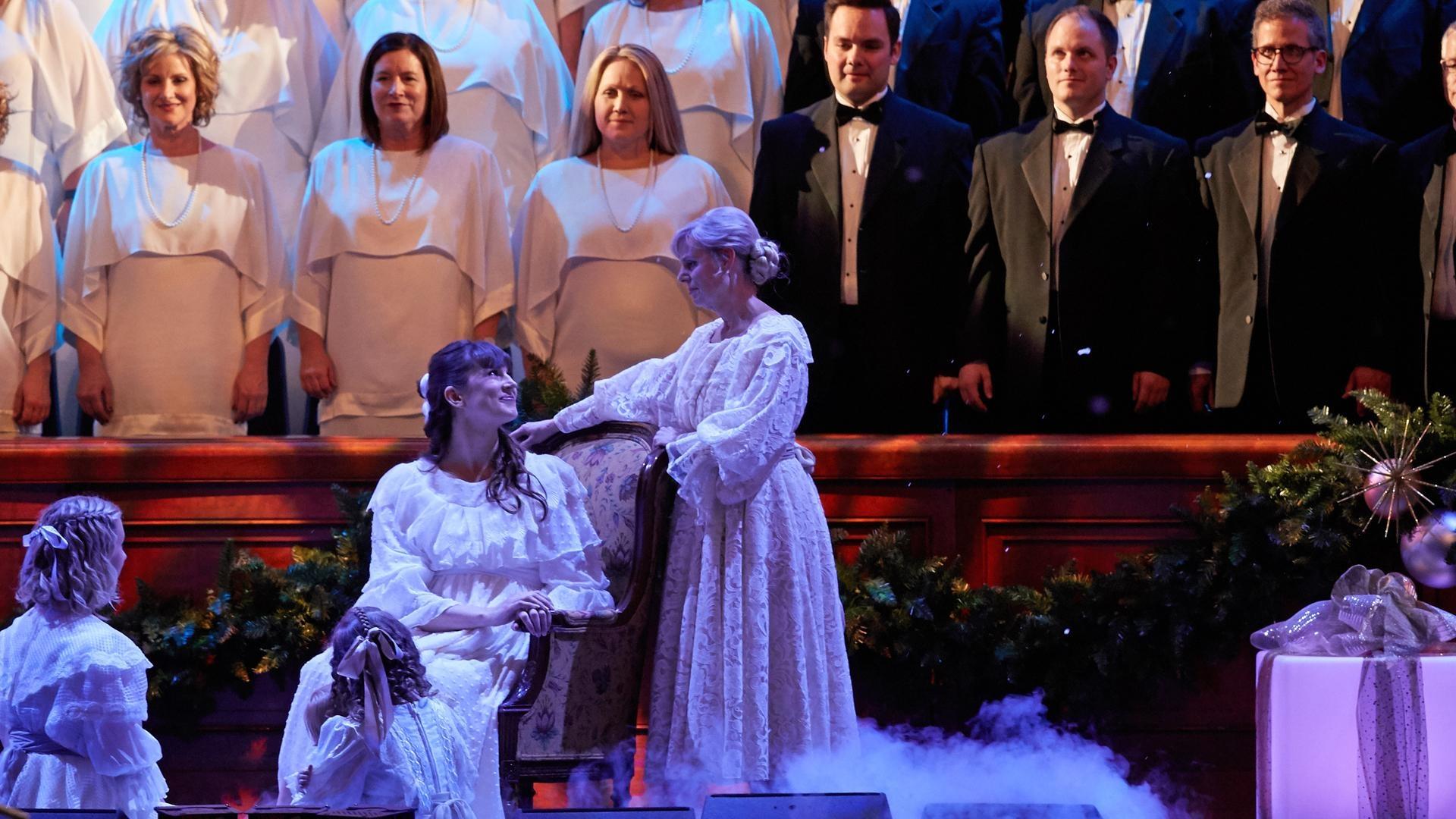 The new processional "Gift of Christmas, Everywhere!" was written especially for this Christmas concert by the Choir's director, Mack Wilberg, and his long-time collaborator David Warner. In introducing the theme of Christmas gifts, this chorus also highlighted the concert's Conference Center stage design filled with lighted Christmas presents, and the choreography of the processional. Wilberg's jaunty music illustrates lyrics that speak not only of the tangible gifts we exchange throughout the holiday season, but also the more lasting gifts of divine love, light, and peace.
Music: Mack Wilberg
Text: David Warner
Lyrics
Bring the boxes stuffed with treasures,
Pass around the sweets and toys,
Swag the holly boughs and berries –
Still we yearn for Christmas joys.
Wrap us in forgiving feelings,
Tie the bow of tender care,
Make us one with one another –
This is Christmas, ev'rywhere!
Set the candles in the windows,
Stoke the yule logs blazing bright,
See the gleaming stars above us –
Still we seek more Christmas light.
Wrap us in forgiving feelings,
Tie the bow of tender care,
Make us one with one another –
This is Christmas, ev'rywhere!

Find the Gift wrapped in the manger,
Say the truest Christmas prayer:
Let Thy love be ours in loving –
Give us peace on earth to share.
Wrap us in forgiving feelings,
Tie the bow of tender care,
Make us one with one another –
This is Christmas, ev'rywhere